The Washington Redskins are unlikely to be the last franchise to change their name, with investors expected to flex their financial muscles and force teams into removing potentially troubling references from their names.
Last week, Washington's NFL franchise officially dropped the reference to Native Americans that had accompanied it since the team first put roots down in the nation's capital 87 years ago.
In the wake of George Floyd's killing on May 25 and the return to prominence of the Black Lives Matter movement, several leagues and franchises have taken a strong stance in the fight to promote social justice and to end racial discrimination.
That sped up the process of parting ways with a name that team owner Dan Snyder had repeatedly refused to change, despite it being a source of controversy since it was adopted.
Washington's decision could be a watershed moment for U.S. sports, with experts expecting the franchise to be just the first chip to fall.
"You will see other franchises feel the crippling effects of legacy references that are creating body blows with fans and advertisers in this historical period of reflection," brand and reputation management expert Eric Schiffer tells Newsweek.
Following Floyd's death, the NFL admitted it had not heeded the calls for justice from its own players, including Colin Kaepernick, four years ago and has pledged over $250 million to social justice campaigns.
The NBA, MLB and NHL have taken similarly strong stances, while several colleges have removed Confederate symbols, statues of Confederate figures or renamed buildings named after advocates of slavery.
Up until last month, it seemed unthinkable Snyder could agree to change the franchise name but the playing field has now changed beyond recognition.
"The cultural trend right now suggests that any and all names are up for discussion," says Kim Whitler, assistant professor at the Darden School of Business at the University of Virginia.
"If the name is offensive to any group, it could be open to challenge."
In 2018, the Cleveland Indians agreed to remove Chief Wahoo from their uniforms, stating that the logo was no longer appropriate and have vowed to look into changing their nickname.
Their MLB rivals Atlanta Braves, meanwhile, have declined to do so and two weeks ago the Chicago Blackhawks stated they will continue using their nickname, as it honored a Native American leader and did not carry derogatory connotations.
"The Chicago Blackhawks name and logo symbolizes an important and historic person, Black Hawk of Illinois' Sac & Fox Nation, whose leadership and life has inspired generations of Native Americans, veterans and the public," the NHL franchise said in a statement.
"We celebrate Black Hawk's legacy by offering ongoing reverent examples of Native American culture, traditions and contributions, providing a platform for genuine dialogue with local and national Native American groups."
The six-time Stanley Cup champions, however, acknowledged there was a "fine line between respect and disrespect" and commended the teams who had opted to consider a name change.
The circumstances surrounding the Redskins' decision to change their moniker, however, speak volumes for how rapidly the scenario can change in the current social climate.
Seven years ago, Snyder famously told USA Today that the name of the franchise would never change.
"We will never change the name of the team," he was quoted as saying.
As a lifelong Redskins fan, and I think that the Redskins fans understand the great tradition and what it's all about and what it means [...] We'll never change the name. It's that simple. NEVER—you can use caps."
Snyder, however, had seemingly underestimated the sponsors' financial clout.
At the end of June, three separate letters signed by 87 investment firms and shareholders worth a combined $620 billion directly asked FedEx, Nike and Pepsi to terminate their relationship with the franchise unless the Redskins agreed to change their name.
On July 2, FedEx—which holds the naming rights on the team's home field through to 2025—demanded the franchise dropped its reference to Native Americans.
"When FedEx came out with their statement, I knew that was the end of it," Carla Fredericks, the director of the American Indian Law Clinic and director of First Peoples Worldwide, told ESPN earlier this month.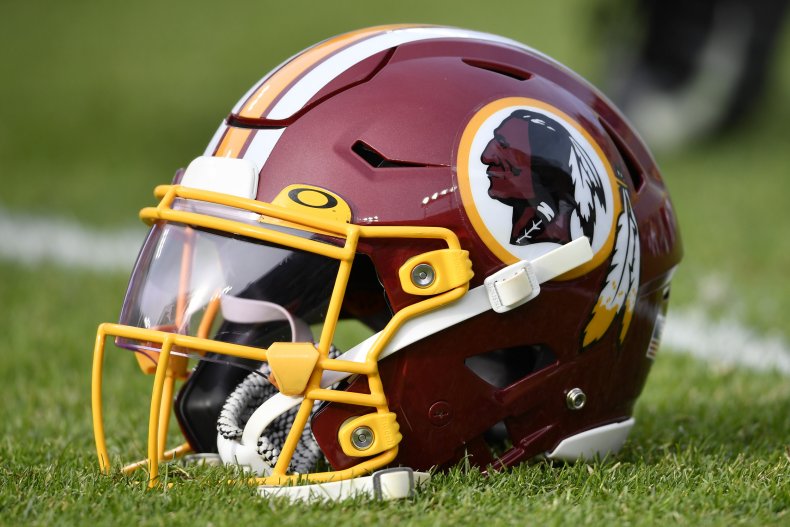 Whereas in the past challenging the status quo was nigh-on impossible, in the current climate there's no appetite for investors and big corporations to be associated with potentially damaging brands.
For example, Bank of America has pledged $1 billion over four years to invest in "communities of color and minority-owned businesses".
As one of Washington's major sponsors, the financial behemoth could have been accused of a conflict of interest had it not piled pressure on the franchise.
"Investors and owners obviously have a lot of power," says Whitler.
"In the context of business, we have seen a number of 'activist investors' have impact on firms, so it isn't surprising that investor activism can also impact sports franchises.
Schiffer agrees and expects sponsors to succeed where campaigners and politicians have failed.
"Money makes action," he explains.
"If the political climate stays on course, you will see a powerful change [not just in sports] powered by investors and advertisers who choose to exercise their values not just talk."
While in some quarters Washington's decision to change its nickname has been decried as the latest case of "PC world gone mad," the franchise isn't the first to take such a significant step.
The Arkansas State University Indians became the Red Wolves in 2008, while Miami University in Ohio changed its teams' nickname from Redskins to Redhawks a decade earlier.
From Presidents to Capitols and from Warriors to Senators, several candidates have been put forward as potential replacements for Washington's NFL franchise, but finding a new nickname could prove tricky because of trademark-related issues.
The Red Tails monicker, which is the bookmakers' favorite, is one of 44 potential nicknames could choose from have been subject of trademark applications from a Washington fan.
While that isn't expected to be an insurmountable hurdle, Whitler explains the project of picking a new name could be lengthy and expensive.
"They [Washington] will have to invest in creating the name and subsequent design, testing it with consumers to understand the ramifications and changing all collateral where the logo is displayed [such as buildings, merchandise, uniforms, websites, social media].
"This will take both time and money and there is risk if the organization doesn't appropriately vet the shift ahead of time."