Watch Beyoncé's Great Performance of 'Love Drought' and 'Sandcastles' at the Grammys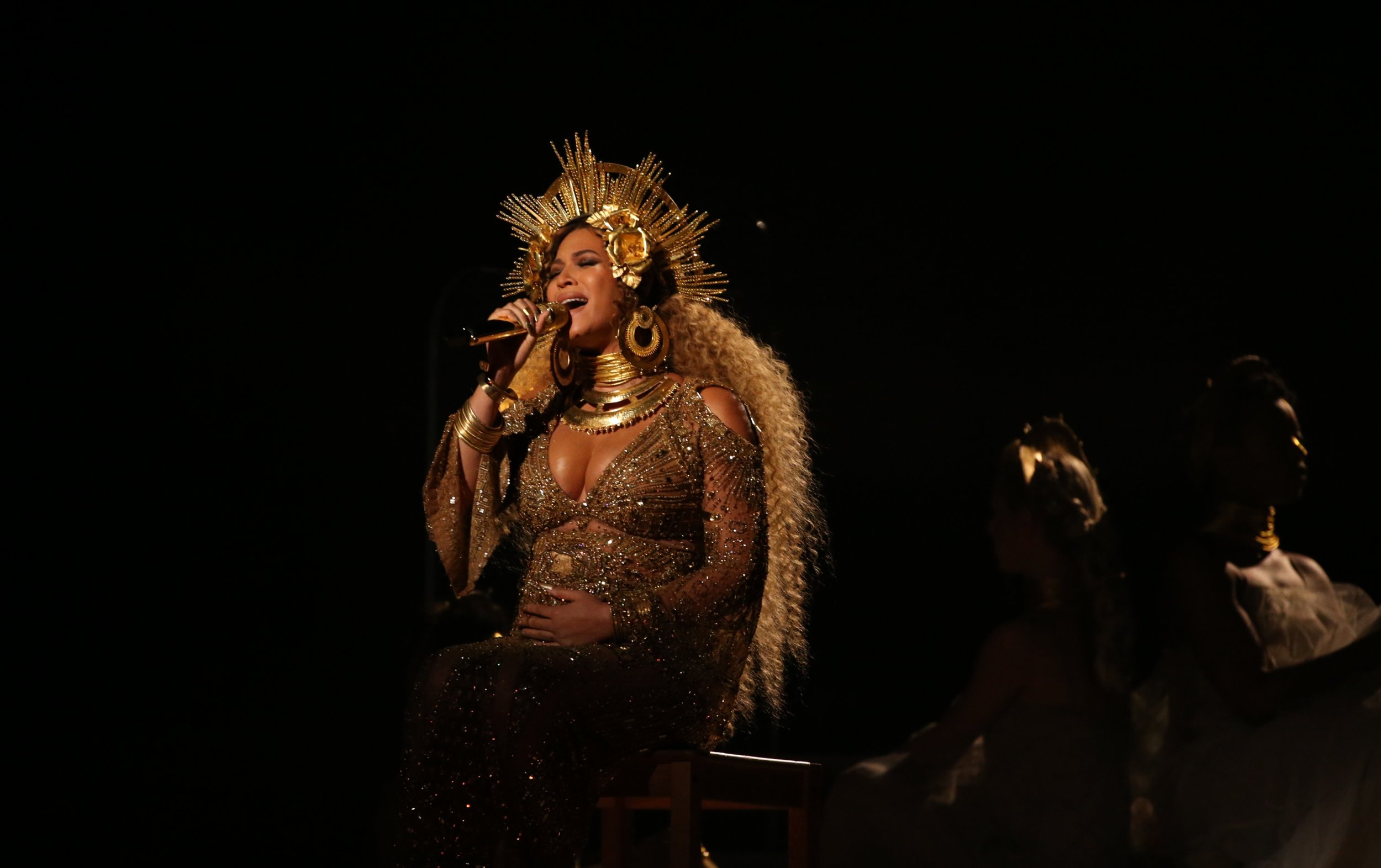 Beyoncé stopped time at the Grammy Awards with a great and visually stunning performance.
The pop star, pregnant with twins, performed two songs from 2016's Lemonade, "Love Drought" and "Sandcastles" against an evolving visual backdrop. Performing in a golden gown and headdress with a large team of backup dancers, the artist gave a trippy performance that more resembled a modern dance installation than a typical Grammy set.
Related: Here are the winners of the 2017 Grammy awards
Beyoncé's songs were interspersed with spoken poetry excerpts from Lemonade. The theme of the words and the visuals hinted at motherhood and childbirth. During the finale, Beyoncé performed the album's stirring ballad, "Sandcastles," while leaning back on a single chair.
In keeping with the motherhood theme, Beyoncé was introduced by her mother, Tina Knowles. "What makes me most proud is the devotion and love I see in her for her daughter," Knowles said of Beyoncé.
Later in the evening, Beyoncé picked up a Grammy for Best Urban Contemporary Album. In her acceptance speech, the pop star said: "My intention for the film and album was to create a body of work that would give a voice to our pain, our struggles, our darkness and our history."
She is nominated for numerous other Grammy awards, including Album of the Year.