Watch: Fergie Performed the National Anthem at NBA All-Star Game and It Was Memorable for All the Wrong Reasons—How Twitter Reacted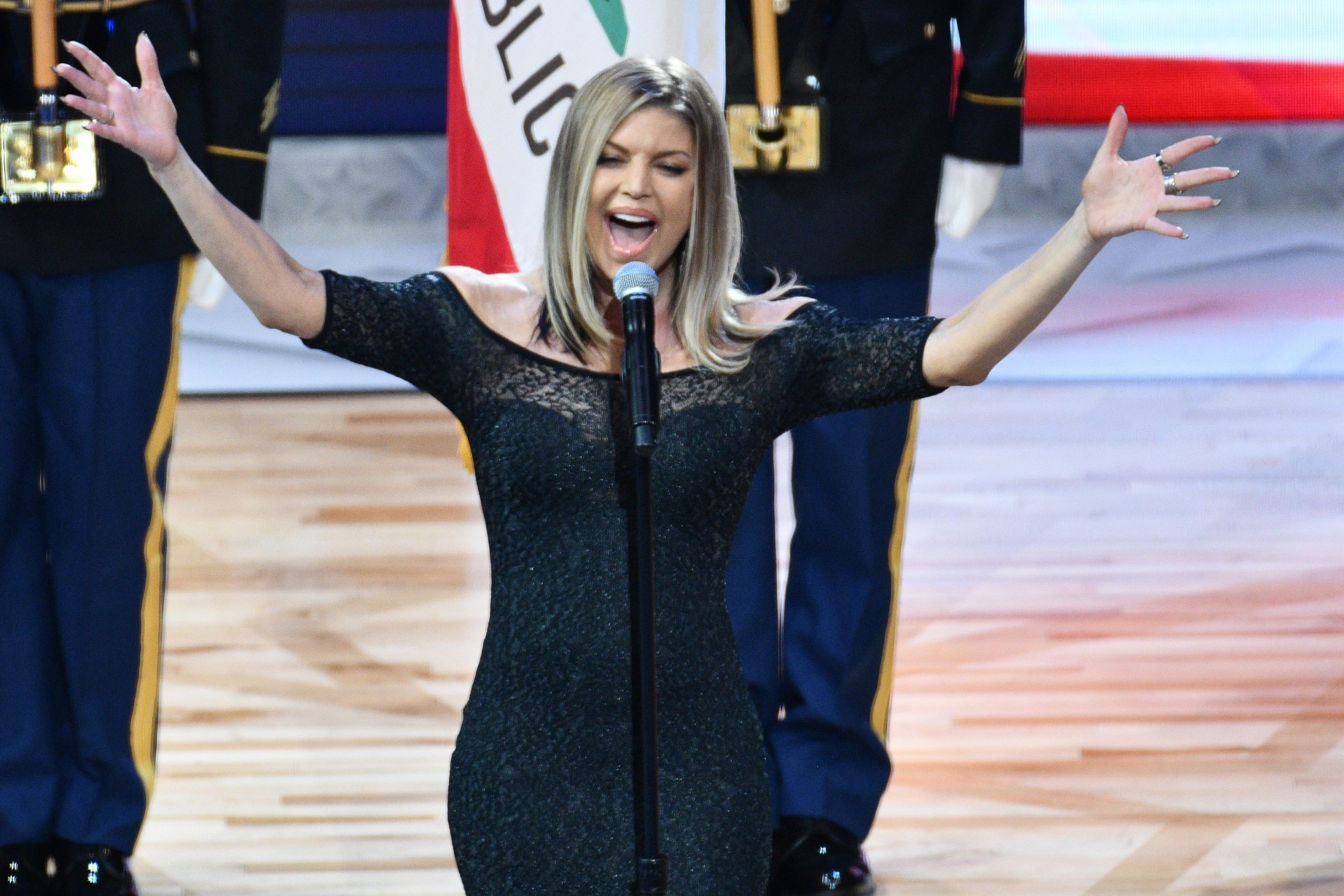 The NBA All-Star Game was overshadowed Sunday night by Fergie's rendition of the national anthem.
The pop star performed "The Star-Spangled Banner" at the Staples Center in Los Angeles prior to the big game between teams led by LeBron James and Stephen Curry. And Twitter was, well, not kind.
Fergie's take on the anthem drew derision on social media and prompted all manner of cheeky memes. Even Jimmy Kimmel, who was in attendance at the game, appeared to give an all-knowing smirk as the camera panned to him.
Roseanne Barr led the wave of humorous tweets and memes, alluding to her own infamous rendition of the national anthem at a baseball game in 1990. Barr's screeching performance has gone on to become the stuff of legend.
The comedian tweeted:
See some of the viral tweets and memes below:
Well, at least you made an impression, Fergie.