Watch: The Flaming Lips' Psychedelic Cover of David Bowie's 'Space Oddity'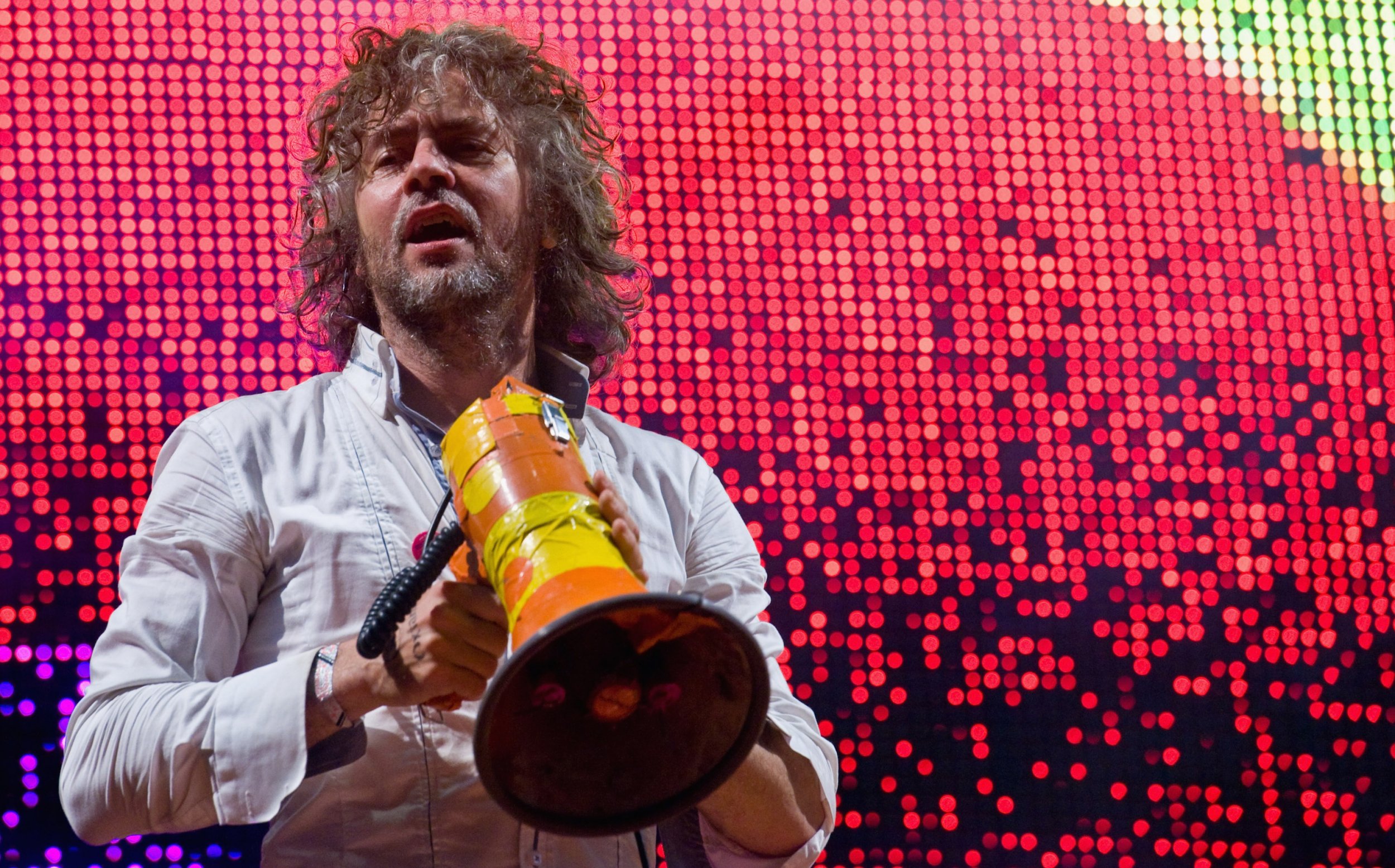 Three months after the death of musical legend David Bowie, fellow rock icons The Flaming Lips unveiled a tribute cover of the Starman's 1969 track "Space Oddity" on Friday.
The video begins somberly, showing the band playing inside an empty church with nothing but balloons filling the pews. Outside, in a cemetery, two tearful nuns console each other. But as the visual progresses, in comes bright, bold technicolor that would make Bowie proud.
Watch:
Wayne Coyne and company originally covered "Space Oddity" at a concert in February as part of a medley of Bowie favorites.
Coyne also took part in the "Music of David Bowie" concert that took place at New York's Carnegie Hall last month. He performed Bowie's 1973 song "Life on Mars?"—while perched atop Chewbacca's shoulders. Naturally.
It seems fans of Bowie and The Flaming Lips alike are impressed with the band's reimagining of "Space Oddity."
Comments left on the video's YouTube page include: "Stylish, different, beatiful. I think Bowie would be proud."
Another fan said: " This is great you guys. An amazing tribute to an amazing man."