Watch: Florida Shooting Victim's Father Reads Heartbreaking Poem Son Wrote Two Weeks Before Death During CNN Town Hall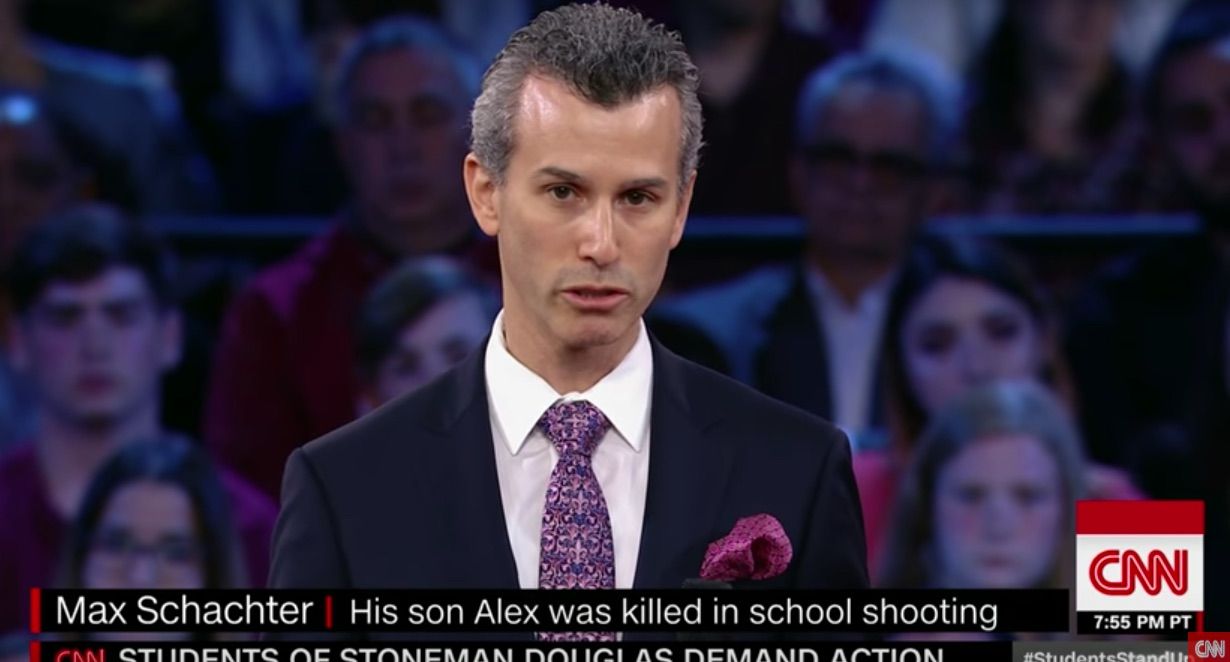 CNN's town hall with members of the community affected by the school shooting in Florida had many tense and emotional moments, but none more heartbreaking than this.
Max Schachter took the stage in Sunrise, Florida, to read an eerily prescient poem written by his son Alex two weeks ago. Alex was 14. He was one of the 17 people killed by gunman Nikolas Cruz in the Marjory Stoneman Douglas High School massacre on February 14.
In the poem, Alex spoke about the ups and downs that life presents.
"Ryan, my son, read this poem at Alex's funeral," Schachter said. "And now I would like to read it to you because it's amazing, I love it, and I want everyone to hear Alex's words."
"Life is like a rollercoaster, it has some ups and downs," Alex's father began reading.
"Sometimes you can take it slow, or very fast. It may be hard to breathe at times, but you have to push yourself and keep going.
"Your bar is your safety. It's like your family and friends. You hold on tight and you don't let go.
"But sometimes you might throw your hands up, because your friends and family will always be with you. Just like that bar keeping you safe at all times.
"It may be too much for you at times. The twists. The turns. The upside downs.
"But you get back up. You keep chugging along.
"And eventually it comes to a stop. You won't know when, or how. But you will know that it will be time to get off and start anew.
"Life is like a rollercoaster," Schachter concluded as the tearful crowd applauded.
Friends of young Alex described him as being passionate about music. He took part in band at Stoneman Douglas.
"I don't want people to forget his passion for music. He was a nice kid. He never said anything bad," classmate Ryan Matulin, 15, told the Sun Sentinel.