Watch: Former All Blacks Perform Haka at Jonah Lomu Memorial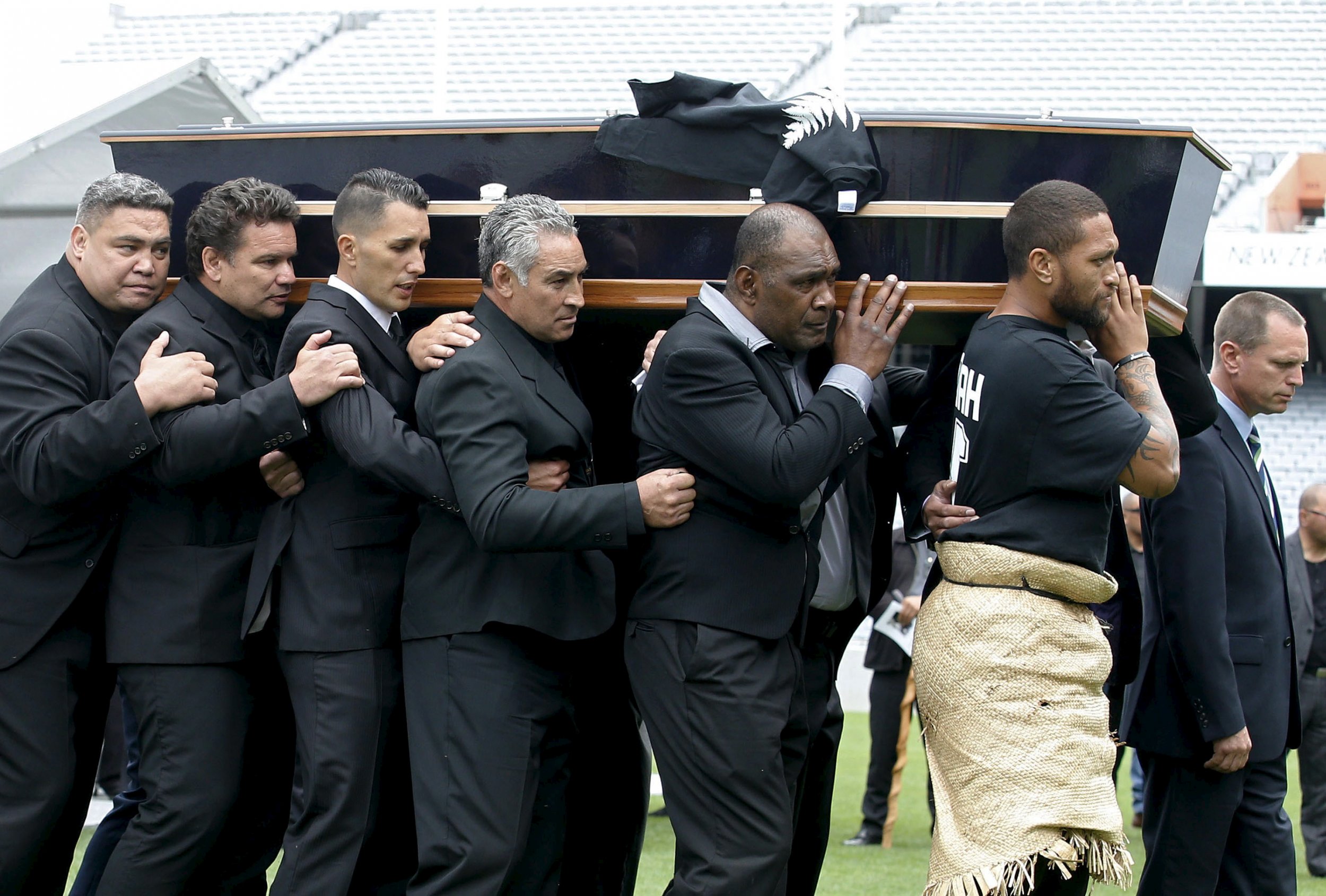 Thousands of people gathered on Saturday in Auckland's Eden Park Stadium at a public memorial to remember the life of former New Zealand rugby union international Jonah Lomu. Lomu died on November 18 at the age of 40.
Past team-mates joined students of his former school, Wesley College, to perform a haka for Lomu, who who scored 37 tries in 63 appearances for the All Blacks, the BBC reports.
In a video message, New Zealand Prime Minister John Key said Lomu's career "proved that you can come from anywhere in New Zealand, in any background, and make it to the top."
Considered by many to be rugby's first global superstar, Lomu suffered from a chronic kidney disease, which doctors believe led to him contracting a blood clot in his lungs after a long haul flight from the U.K. to New Zealand.
His doctor John Mayhew described Lomu's death at 40 as "one of those tragic complications that can occur in someone with chronic health conditions."
The former winger was diagnosed with the rare condition, nephrotic syndrome, in 1996. He underwent transplant surgery in 2004, forcing him to retire from international rugby.