Watch Justin Timberlake's Full Super Bowl Halftime Show Performance, Including Prince Tribute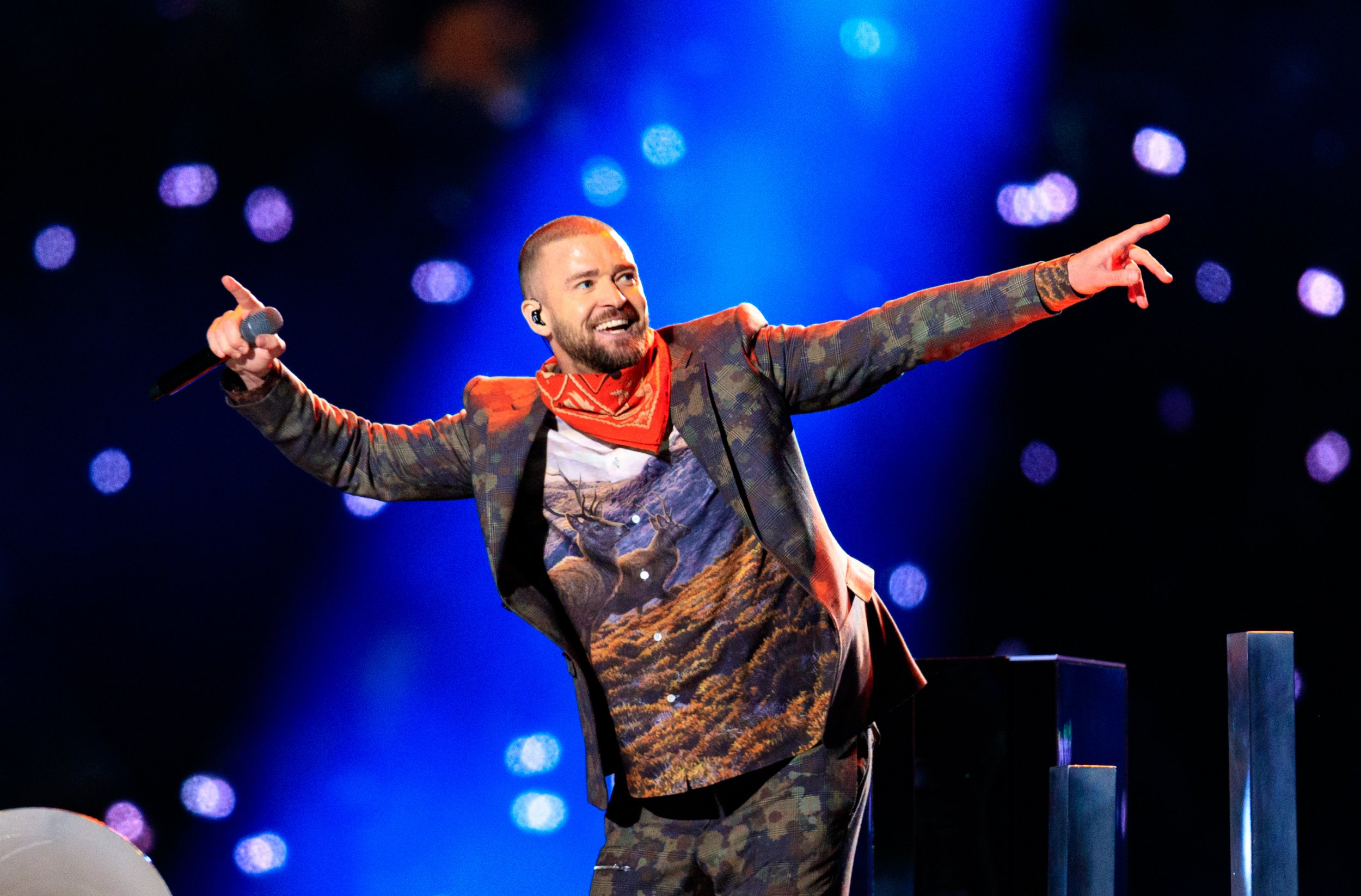 Justin Timberlake's Super Bowl LII halftime set featured a whole lot of Prince—but there was no Janet Jackson or *NSYNC in sight.
Timberlake performed a medley of his greatest hits, as well as Prince's "I Would Die 4 U" in tribute to the Minneapolis, Minnesota, native. Minneapolis hosted Sunday's game, which was won by the Philadelphia Eagles.
Watch the full performance below:
Timberlake opened the halftime set with "Filthy," lifted from his just-released new album Man of the Woods, before segueing into fan favorites "Rock Your Body," the song that caused controversy at the Super Bowl 2004 halftime show when Timberlake exposed Janet Jackson's breast, and "Senorita."
The former boy band singer also performed "SexyBack," "My Love," "Cry Me A River," "Suit & Tie," "Until the End of Time," "Mirrors," and closed with "Can't Stop the Feeling!"
Reaction to Timberlake's halftime set was mixed. Newsweek's deputy culture editor Dante A. Ciampaglia took exception with the singer's "tasteless" homage to Prince.
The BBC said that Timberlake's career-spanning medley at the MTV Video Music Awards—which did feature a guest spot from his fellow *NSYNC bandmates—was better than his Super Bowl set, calling that performance "a masterclass in stagecraft and charisma."
Billboard said Timberlake's performance was largely controversy-free, save for his outfit choice. "The most obviously tacky part of Timberlake's performance was his suit, a woodsy camo-like print getup—unappealing, but forgivable," said the magazine.
Since his headline slot aired Sunday night, two Timberlake tracks have rocketed up the iTunes singles chart: "Say Something" featuring country star Chris Stapleton is No. 1, followed by "Filthy" at No. 7. Timberlake's Man of the Woods album is also No. 1 on the iTunes album chart.
Hits Daily Double reports the record, Timberlake's fifth studio release, will log first week sales of 300-350,000 copies in the U.S., but that figure could rise to 400,000 factoring in a post-Super Bowl sales surge.
Still, the figure is significantly below the 968,000 copies 2013's The 20/20 Experience sold in its first week.