NASA's Scott Tingle Blasts Off For International Space Station For Six Month Mission With Russian, Japanese Astronauts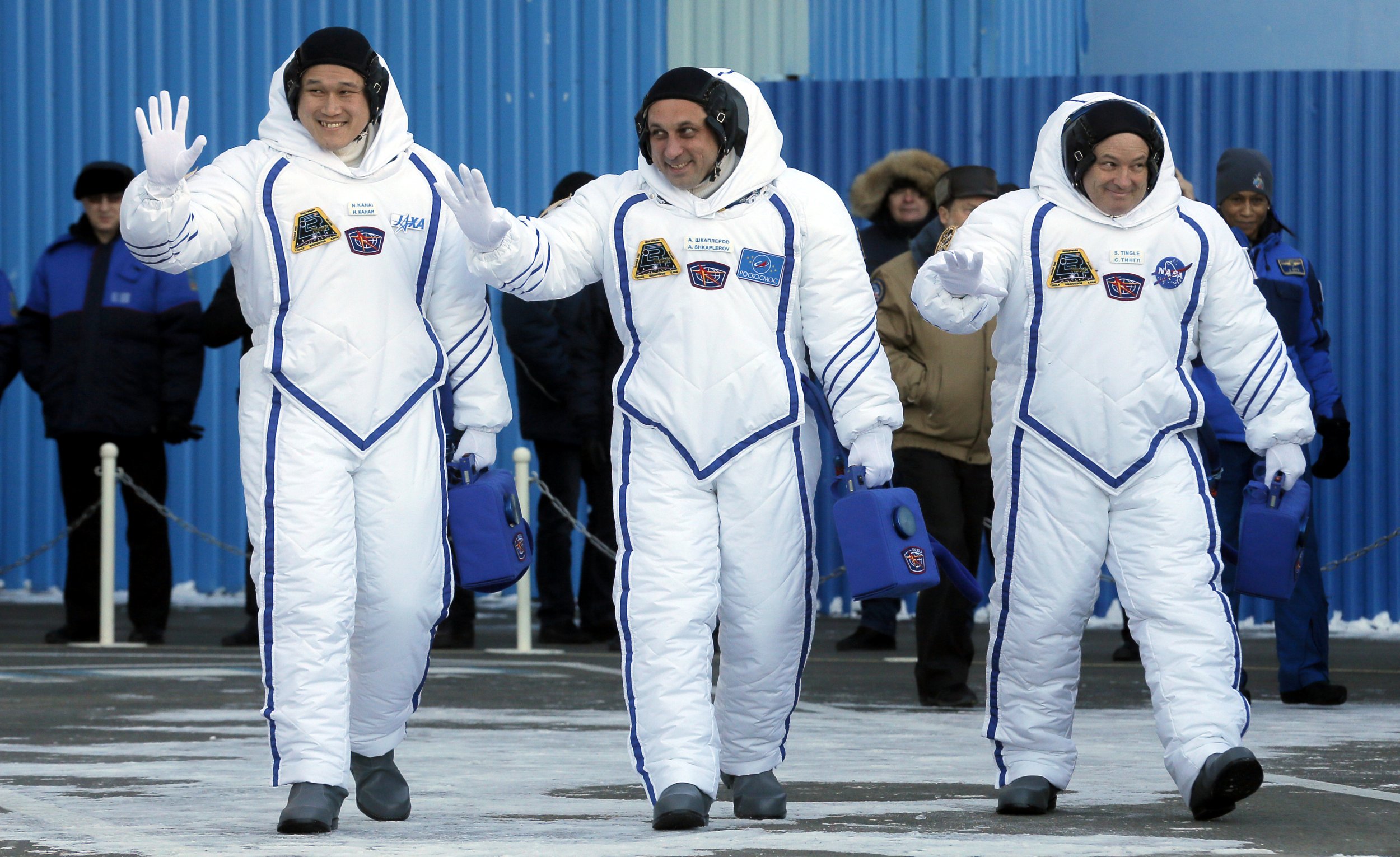 Three astronauts blasted off from a port at Kazakhstan's Baikonur Cosmodrome on Sunday bound for the Interntional Space Station, NASA announced.
The crew, which consists of U.S. astronaut Scott Tingle, Russian Roscosmos's Anton Shkaplerov of Roscosmos and Norishige Kanai of the Japan Aerospace Exploration Agency, will arrive at the station on Tuesday.
Read More: Here is the gun-toting robot Russia wants to send on the International Space Station
They replace the three astronauts, Randy Bresnik, Paolo Nespoli and Sergey Ryazansky, who flew back to Earth earlier in the week and join Alexander Misurkin, Mark Vande Hei and Joe Acaba, who have been there since September.
The crew members will spend more than four months on board, conducting 250 experiments across the fields of biology, Earth science, human research, physical sciences and technological development.
NASA broadcast the launch on Twitter and 10 minutes after blasting off, Soyuz was in orbit.
NASA is focused on research into the benefits of manufacturing fiber optic filaments in microgravity, advanced optical materials and electronic devices and examining a drug compound and drug delivery system that is intended to counter muscular breakdown in space or during disuse over prolonged periods of time.
The group were accompanied in their Soyuz MS-07 spacecraft with a stuffed dog toy, which will be used as a zero-gravity indicator. Chosen by the mission, the toy serves as a type of on board pendulum to helps the crew judge the gravitational pull once they have entered Earth's orbit.