'Stranger Things' Halloween Sketch Addresses Barb's Fate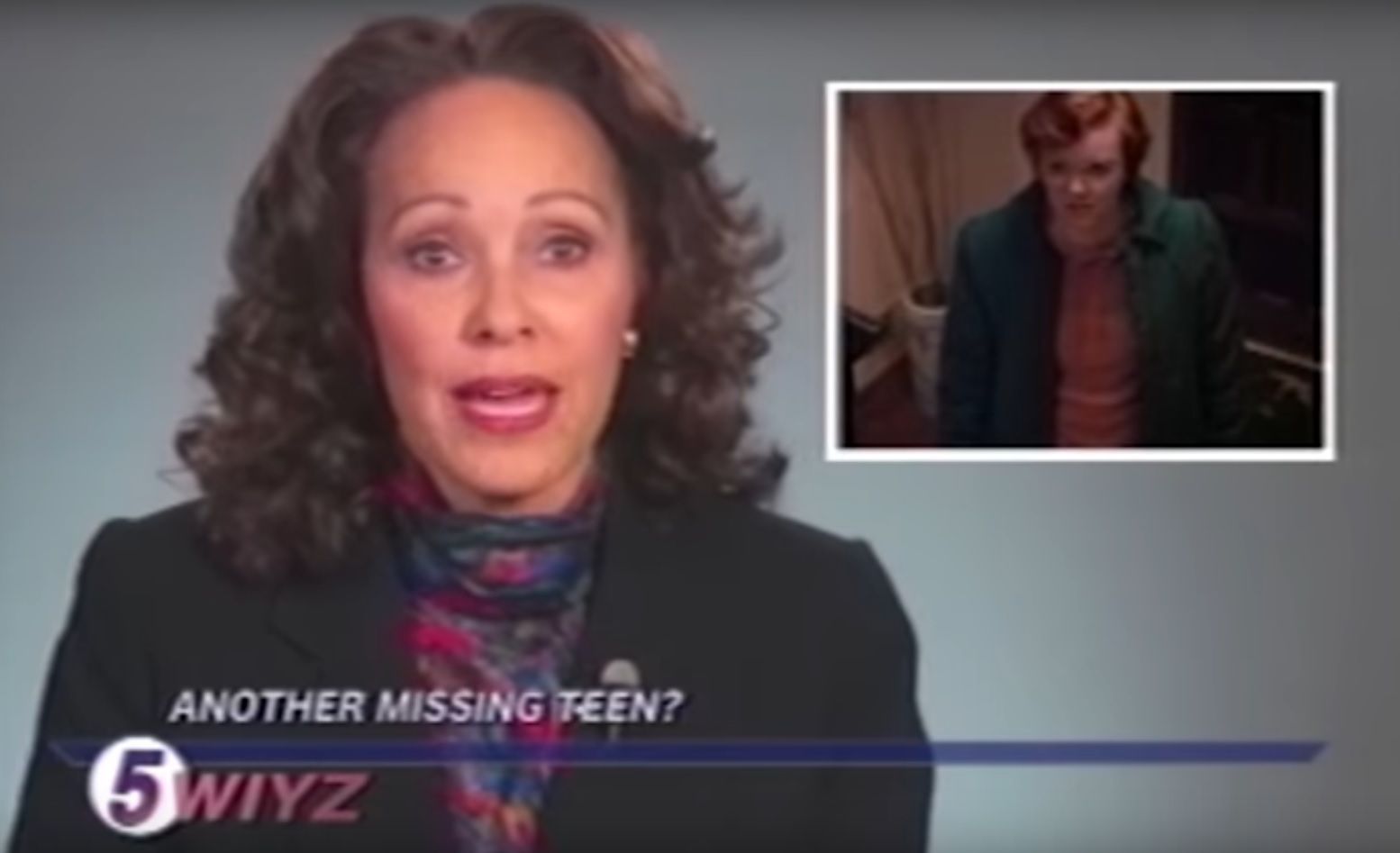 Stranger Things , the hit horror franchise of the year, aired on Netflix in June but the show's producers weren't about to let Halloween pass by without a return visit to Hawkins, Indiana.
Netflix released a tongue-in-cheek local news report straight from the '80s Monday that finally posed the question fans have long been asking: What happened to Barb?
Watch below:
"Barbara Holland, a student at Hawkins High, was last seen at Steve Harington's home just a few days ago with a number of other Hawkins area teens," says newscaster Brenda Wood. She goes on to describe her as last seen wearing "a pink blouse, green pants, a blue puffer jacket and an oversized pair of absolutely fantastic glasses." (Stay tuned to the end for another report on Eleven's Eggo-stealing exploits.)
The fate of Barb, played by Shannon Purser, has become one of the show's biggest mysteries after the character was seen snatched by the show's monstrous villain midway through season one.
Stranger Things creators Matt and Ross Duffer said it is unlikely Barb will appear in the show's second season, due to air on Netflix in 2017, but there will be "some justice" for the teenager.
"Barb will not be forgotten," Matt Duffer told IGN. "We'll make sure there's some justice for Barb. People get very frustrated, understandably, that the town doesn't seem to be really dealing with Barb."
"It's not like her parents are like: 'Oh, Barb left. She died!' Season one actually takes place over the course of six or seven days—it's a really short period of time. So part of what we want to do with hypothetical season two is to explore the repercussions of everything that happened."
But don't feel too bad for Purser. Although she is unlikely to reprise her breakout role, the actor has been a hit in Hollywood. In September, she met with executives from television networks including ABC, TNT and NBC, as well as movie studios including Sony, Warner Bros. and Marvel, according to The Hollywood Reporter. She has also booked a guest role on The CW's upcoming Riverdale , based on the popular Archie comic books.