Watch: Trevor Noah Slams Jacob Zuma Over Nkandla Scandal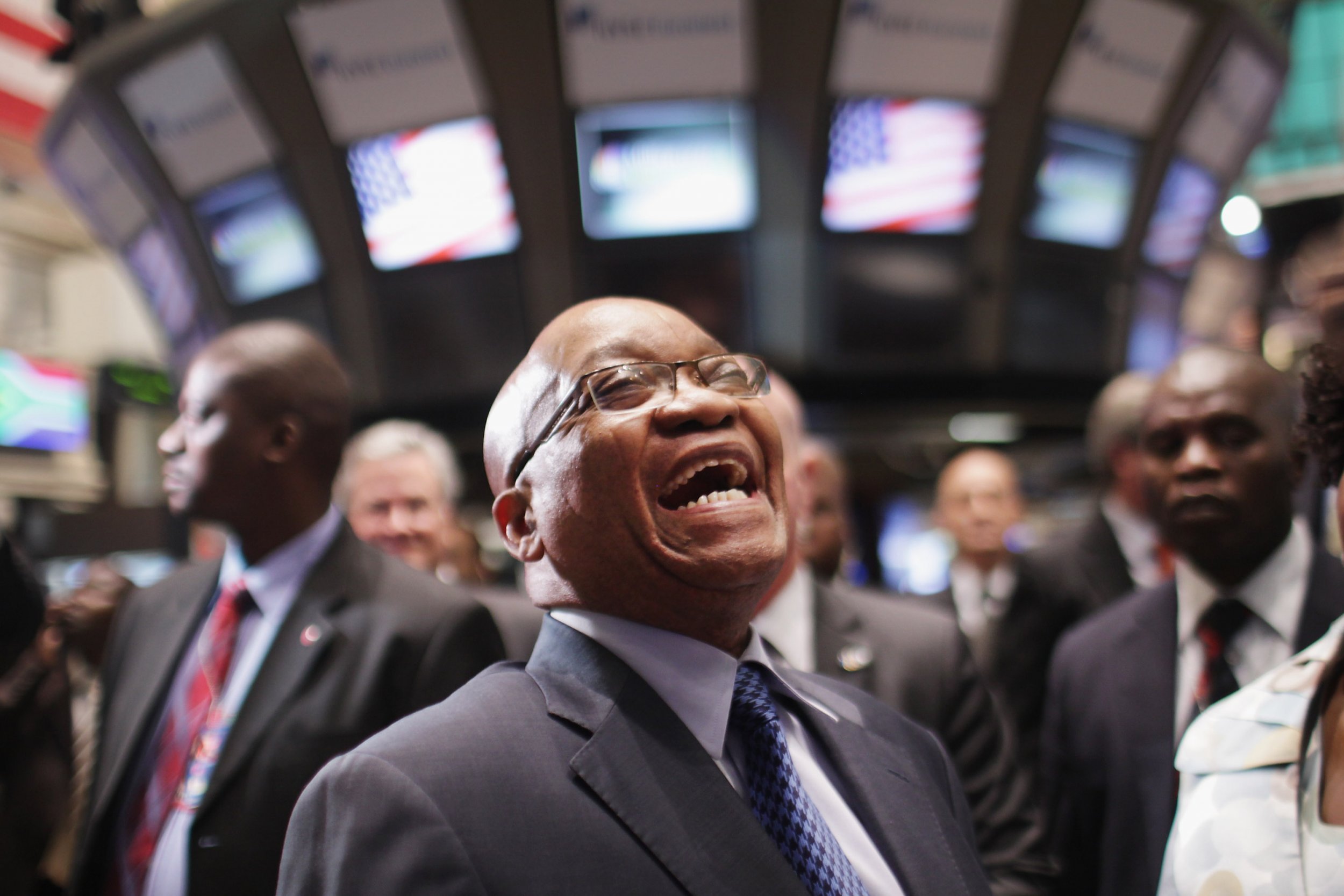 South African comedian Trevor Noah has dug his claws into President Jacob Zuma over the scandal surrounding state-funded upgrades to the embattled president's home.
Noah, who hails from Johannesburg and took over hosting U.S. satirical news program The Daily Show in 2015, ribbed Zuma about the Nkandla scandal on Tuesday's episode of the show.
Zuma spent an estimated 246 million rand ($23 million at the time, $15 million at present exchange rates) renovating his homestead at Nkandla, in South Africa's KwaZulu-Natal province, according to a 2014 report by the country's public protector Thuli Madonsela.
South Africa's highest court ruled on Thursday that Zuma had failed to uphold the constitution by ignoring Madonsela's recommendations that he repay the costs of some of the upgrades, which included a swimming pool that the presidency initially attempted to justify as a necessary security upgrade by calling it a fire pool.
In the clip, Noah highlights the hundreds of corruption allegations Zuma has faced in the past, as well as referencing a well-known clip of the 73-year-old president struggling to recite a six-figure number.
Noah has ridiculed Zuma over the Nkandla scandal in the past, including tweeting a lyrical composition influenced by Justin Bieber after the president made a public apology on Friday for the "confusion and frustration" the events had caused in South Africa.
Zuma survived a parliamentary motion brought by the opposition Democratic Alliance party on Tuesday to have him impeached following the Constitutional Court ruling. The president won with 233 lawmakers opposing the motion, in contrast to 143 in favor.