Donald Trump Just Had His 'Worst Day' Yet: Watergate Prosecutor
Former President Donald Trump's "worst day" came this week when his White House counsel Pat Cipollone was subpoenaed by federal investigators, one former Watergate prosecutor said.
Nick Ackerman, who served as an assistant special Watergate prosecutor, said that Tuesday's subpoena marked "the worst day for Donald Trump."
Cipollone has been ordered to testify in front of a grand jury as part of the Justice Department's investigation into the activities leading up to the January 6, 2021, Capitol riot. He has already been interviewed by the House committee investigating the attack, but Ackerman said the federal subpoena will be much more damning to Trump.
"I think that the Department of Justice is going to get a lot more information from Pat Cipollone," the former prosecutor told MSNBC's The Beat on Wednesday. "If he thought that was his worst experience—going before the committee—he is in for a major surprise when he appears before that grand jury."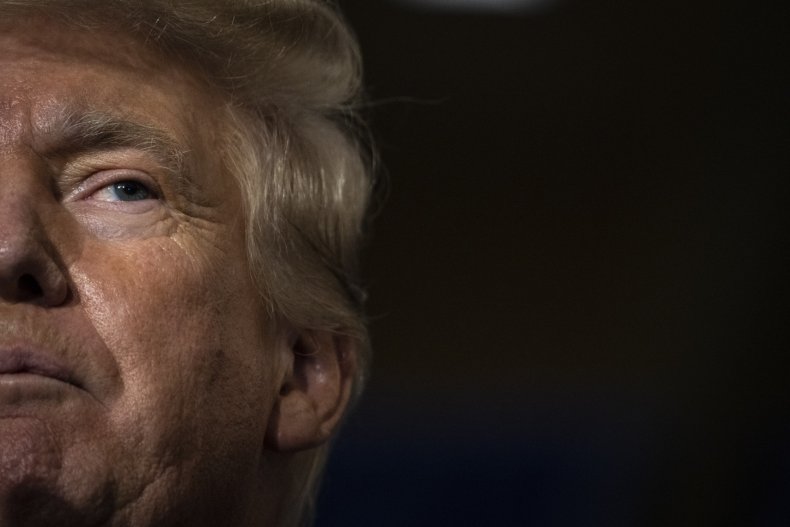 So far, Cipollone has been the highest-ranking White House official to be subpoenaed by the Justice Department. Marc Short, former Vice President Mike Pence's chief of staff, and Greg Jacobs, Pence's former chief counsel, have also reportedly testified to a grand jury in recent weeks.
Ackerman said that unlike the House panel, federal investigators won't let the former Trump lawyer cite executive privilege over conversations he had with Trump in his final days in office.
"They allowed him to claim attorney-client privilege. None of this is going to go anywhere with the feds," Ackerman said. "He is going to claim privileges with individual questions. They will take him to a court judge, who is going to order him to testify and tell him there is no privilege."
The former Watergate prosecutor said Cipollone could try to appeal those rulings, but he added that the investigation would move much swifter than the House committee's hearings have this summer.
"Pat Cipollone is going to be talking more before the grand jury," he said.
Even though the House panel allowed Cipollone to claim privilege over certain discussions to get him to testify, the former White House counsel's testimony still provided the lawmakers with information for the panel to build its case against Trump.
Corroborating the accounts of other former Trump officials, Cipollone said that the Trump legal team's plan to seize voting machines was "a terrible idea for the country."
"There is a way to contest elections, you know, that happens all the time," Cipollone said in the interview. "But the idea that the federal government could come in and seize election machines? I don't understand why we even have to tell you that's a bad idea for the country. It's a terrible idea."
Cipollone also told the committee that he believed that Trump should have conceded the election in December 2020 and that he supported former Attorney General Bill Barr's conclusion that there was no evidence of election fraud.