The House select committee that is investigating last year's riot at the U.S. Capitol said Saturday that testimony it received from former White House counsel Pat Cipollone last week "corroborated key elements" of testimony that former top White House aide Cassidy Hutchinson provided to the panel last month.
During a public hearing, Hutchinson claimed that former President Donald Trump was aware that some of his supporters were armed during his rally on January 6, but he didn't care since they weren't there "to hurt" him. In addition, she alleged that Trump tried to grab the steering wheel of the presidential limousine when he was told he couldn't join his supporters at the Capitol during the deadly insurrection.
After Hutchinson's testimony, the committee subpoenaed Cipollone to testify, which he did in a closed door meeting on Friday.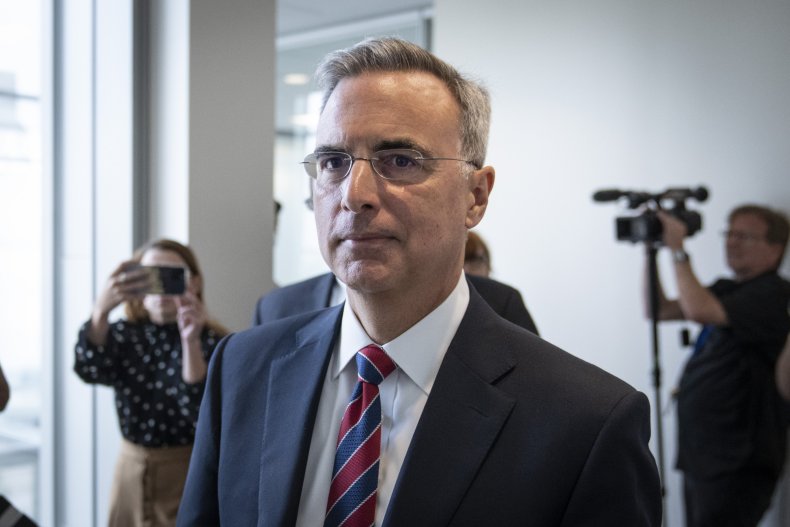 CNN reported Saturday that during the meeting, Cipollone invoked executive privilege when responding to some questions from the panel.
However in a statement, Tim Mulvey, a spokesperson for the committee, said there were no agreements during the interview to limit questioning in accordance with executive privilege.
"In our interview with Mr. Cipollone, the Committee received critical testimony on nearly every major topic in its investigation, reinforcing key points regarding Donald Trump's misconduct and providing highly relevant new information that will play a central role in its upcoming hearings," Mulvey said, according to CNN. "This includes information demonstrating Donald Trump's supreme dereliction of duty. The testimony also corroborated key elements of Cassidy Hutchinson's testimony. Allegations of some pre-interview agreement to limit Cipillone's testimony are completely false."
Newsweek has reached out to Trump's press office for comment.
During an interview on NBC's Meet the Press on Sunday, Representative Stephanie Murphy, a Democrat from Florida and a member of the January 6 committee, said that during the interview, Cipollone "claimed privilege on conversations that related to the advice he provided directly to the president, or conversations with the president."
"But I think we still got a lot relevant information from him and it provides us another perspective on what was happening in the White House in those weeks running up to January 6 that were so critically important," she added.
In an interview with ABC News' This Week on Sunday, Representative Adam Kinzinger, an Illinois Republican who also sits on the committee, said during Cipollone's interview "at no point was there any contradiction of what anybody said," referring to other witnesses who have testified before the panel.
In an interview on Saturday with MSNBC's The Katie Phang Show, Trump's niece, Mary Trump, said the former president is "terrified" following Cipollone's interview with the committee.
"I think this might be the first time in his entire life that even he can't deny that the walls may indeed be closing in," she said.