Former Trump White House Counsel Pat Cipollone Gets Jan. 6 Subpoena
The House January 6 committee is demanding Pat Cipollone answer the panel's questions, saying the former Trump White House counsel is "uniquely positioned to testify" about recently obtained evidence.
The committee on Wednesday subpoenaed Cipollone, who served as key legal advisor to former President Donald Trump and previously resisted the committee's requests. However, the committee is now seeking to compel testimony from Cipollone in response to evidence that he allegedly sought to rein in Trump from taking potentially illegal actions in the final days of his presidency.
Representative Bennie Thompson, the Mississippi Democrat who chairs the committee, said in a letter to Cipollone that the congressional inquiry has turned to Trump's alleged plot to prevent Congress from certifying the 2020 presidential election and also how Trump reportedly sought to appoint Jeffrey Clark, a then-obscure Justice Department official, as acting attorney general.
"Our investigation has revealed credible evidence that you have information concerning these and other issues within the scope of the Select Committee's inquiry," Thompson wrote in the letter.
Cipollone previously sat for an informal interview with the committee on April 13, according to the letter, but now the committee seeks a deposition.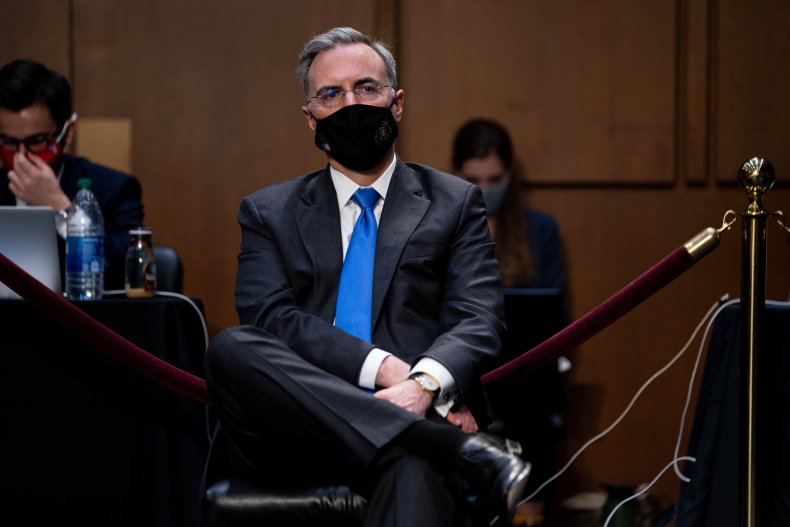 Thompson in the letter expressed reluctance to Cipollone to compel his testimony.
"Unfortunately, however, you have declined to cooperate with us further, including by providing on-the-record testimony," wrote Thompson. "We are left with no choice but to issue you this subpoena."
The House January 6 committee earlier this month began a series of nationally broadcast hearings linking the Capitol insurrection to an alleged plot by Trump and his allies to overturn the 2020 election. Cipollone has been mentioned repeatedly in recent hearings.
Republican Representative Liz Cheney, the committee's vice-chair, said last week that the panel had evidence that Cipollone "and his office tried to do what was right" and had "tried to stop a number of President Trump's plans for January 6."
"We think the American people deserve to hear from Mr. Cipollone personally," Cheney said. She added that the committee "is certain that Donald Trump does not want Mr. Cipollone to testify here."
Notably, the committee on Tuesday heard testimony from Cassidy Hutchinson, who worked as a top aide for former White House Chief of Staff Mark Meadows. She recalled during her testimony a conversation between Meadows and Cipollone as rioters stormed the Capitol on January 6, 2021.
Hutchinson said Cipollone urged Meadows to respond after rioters called for then-Vice President Mike Pence to be hanged for not blocking Congress from certifying the election. But Hutchinson testified that Trump told Meadows he wasn't concerned.
"Mark had responded something to the effect of, 'You heard him, Pat. He thinks Mike deserves it. He doesn't think they're doing anything wrong,'" Hutchinson said in her pre-recorded testimony. Trump has denied Hutchinson's account.
Hutchinson also told the committee that Cipollone urged her on January 6 to prevent Trump from going to the Capitol building, saying, "We're going to get charged with every crime imaginable if we make that visit happen."
Earlier this month, the committee played recorded testimony from Jared Kushner, Trump's son-in-law and former advisor, who described Cipollone's threats to resign as "whining."
Newsweek has reached out to Cipollone for comment.