Representative Adam Schiff, a California Democrat, recently said that he believed former White House counsel Pat Cipollone has "important information" for the January 6 committee.
Schiff was reacting to committee vice-chair Liz Cheney's revelation of an attempt to get Cipollone to testify at the hearing investigating the U.S. Capitol riots carried out by supporters of former President Donald Trump.
Cheney said during Tuesday's hearing that the committee had evidence showing that Cipollone "and his office tried to do what was right" and had "tried to stop a number of President Trump's plans for January 6."
"We think the American people deserve to hear from Mr. Cipollone personally," Cheney said. She also suggested that future hearings will shed more light on Cipollone's actions in the run-up to the riots.
She said that the committee "is certain that Donald Trump does not want Mr. Cipollone to testify here."
"We'd like him to come in," Schiff, a member of the January 6 committee, told MSNBC on Wednesday.
"He clearly has important information," said Schiff. "We've heard testimony about what his views were, for example, on this... fake electoral scheme, but there's nothing quite like hearing it from one of the principals," he said.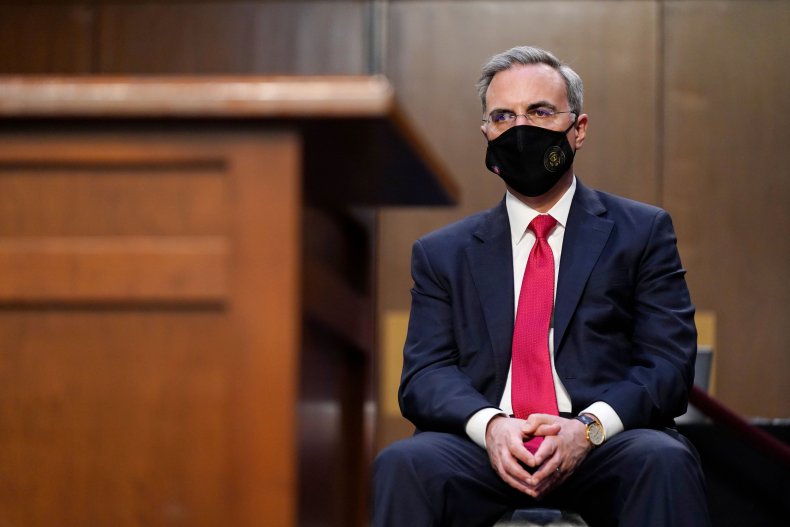 Cipollone was White House counsel between October 2018 until the end of the Trump presidency, and he defended the former president during his two impeachment trials.
During a January 6 committee hearing this month, former White House senior adviser Jared Kushner was shown testifying that he dismissed Cipollone's threats to resign ahead of January 6 as "whining."
Members of Cipollone's team, including former Trump attorney Eric Herschmann, have said they rejected legal theories of a stolen election floated by Trump lawyers Rudy Giuliani and John Eastman.
Schiff said he hoped Cipollone would be persuaded by seeing "courageous public servants who were willing to come forward, who were willing to do the right thing (and) demonstrate what patriotism really looks like."
"Our vice-chair made a personal appeal for that. Whether that will be successful or not and what steps we might take, we'll find out soon enough," said Schiff, who as chair of the House Intelligence Committee, steered the 2019 impeachment inquiry regarding Trump.
Tuesday's house select committee hearing highlighted Trump's efforts to pressure legislators and other elected officials in battleground states to agree with his scheme to overturn the 2020 election results.
It also heard testimony from a former Georgia election official Shaye Moss, who said Trump's false claims of election fraud dramatically exposed her to threats from Trump supporters.
Newsweek has reached out to Cipollone for comment.