Republican mayors, governors and voters nationwide are expressing support for the $350 billion in state and local aid contained in President Joe Biden's $1.9 trillion COVID stimulus package, even as U.S. congressional Republicans actively oppose the package for being too expensive.
Republicans mayors like Fresno's Jerry Dyer; Oklahoma City's David Holt; Miami's and Fort Worth's Betsy Price are just four among hundreds who have signed a public letter urging Democratic and Republican congressional leaders to "take immediate action" on Biden's American Rescue Plan. The letter calls comprehensive coronavirus relief legislation and providing direct fiscal assistance to all cities "long overdue."
"It's not a Republican issue or a Democrat issue. It's a public health issue. It's an economic issue. And it's a public safety issue," Dyer told The Washington Post. The publication said his city has experienced spikes in unemployment, violence and homelessness as the COVID-19 pandemic has shuttered businesses and filled food lines. The city is considering laying off 250 employees, including police and firefighters, to deal with its $31 million budget deficit.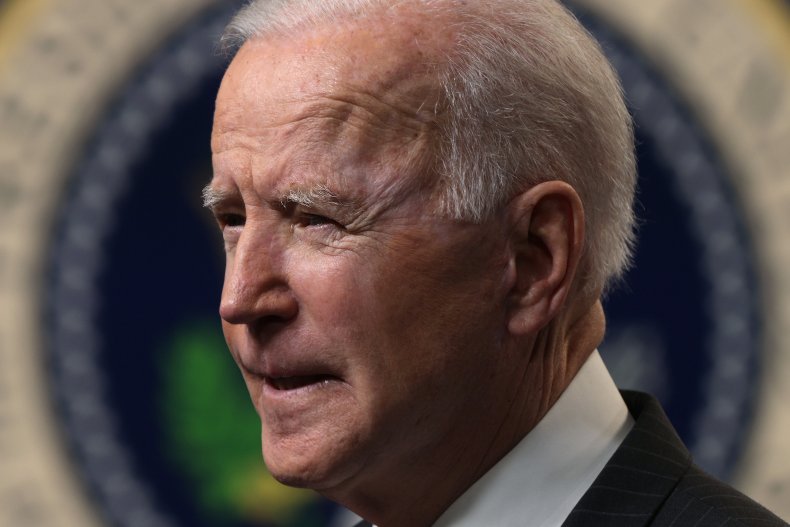 On Friday, Biden hosted a bipartisan group of mayors and governors to discuss his stimulus bill and their most urgent needs during the ongoing pandemic. The group included the four aforementioned mayors, the Republican governors of Maryland and Arkansas and other local Republican government heads.
After the meeting, Holt responded to congressional Republican's claim that Biden's proposed city and state aid are little more than a "bailout" for governments that have long failed to balance their own budgets.
Holt said that unlike the federal government, local governments cannot operate at a deficit. Also, unlike other businesses, local governments—many of which also employ hundreds or thousands of people—haven't been able to apply for federal funds to help keep their employees paid and public services running.
As of February 15, the U.S. National debt is over $27 trillion, with nearly $7 trillion of that added during the former presidency of Donald Trump.
A February 11 poll found that 60 percent of Republican voters support passing Biden's stimulus relief package, even without any congressional Republican support.
Senator Roy Blunt of Missouri called Biden's current package "a nonstarter," but specifically voiced support of its increased financial assistance to state governments.
While Republicans have expressed concerns about the size of the overall stimulus, economists have also warned that the economy faces greater risk if Congress spends too little as opposed to too much.
Newsweek contacted Senate Minority Leader Mitch McConnell for comment.