Who Is Wesley Ruiz? Texas Prisoner to Be Executed for 2007 Police Murder
A man convicted in the 2007 shooting of a Dallas police officer is scheduled for execution on Wednesday.
Wesley Ruiz, 43, is set to receive a lethal injection at the state penitentiary in Huntsville, Texas, on Wednesday evening for the killing of Dallas Police Senior Corporal Mark Nix.
Authorities say Ruiz led officers on a high-speed chase on March 23, 2007, after being spotted driving a vehicle matching the description of one used by a murder suspect.
They said that Nix, a 33-year-old U.S. Navy veteran of Operation Desert Storm, had been trying to break the vehicle's passenger window when Ruiz fired one shot that struck Nix's badge, which splintered and a fragment severed an artery in his neck. He later died in a hospital.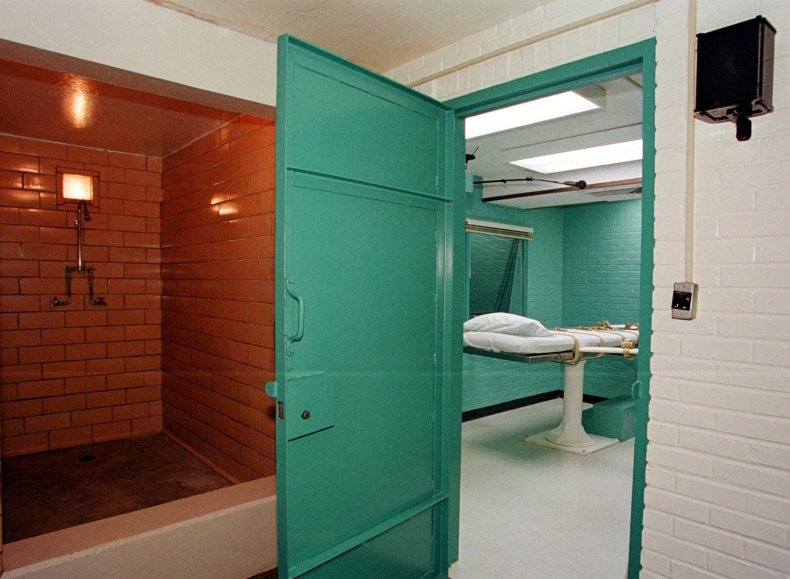 During his trial, Ruiz had testified that he fired in self-defense after Nix allegedly threatened to kill him. "I didn't try to kill the officer. I just tried to stop him," Ruiz testified.
Ruiz's attorneys filed a petition on Tuesday asking the U.S. Supreme Court to halt his execution.
They argue that jurors had relied on "overtly racist" and "blatant anti-Hispanic stereotypes" when appraising whether Ruiz, who is Hispanic, would be a danger in the future and in deciding to sentence him to death.
Courts in Texas have denied requests to stay Ruiz's execution in recent days.
U.S. District Judge David Godbey in Dallas said his attorneys failed to show that jurors made statements during trial that showed "overt racial bias." The Texas Court of Criminal Appeals denied a similar stay request, rejecting it on procedural grounds.
Meanwhile, the Texas Board of Pardons and Paroles on Monday unanimously declined to commute Ruiz's death sentence to a lesser penalty.
He is also among the Texas death row inmates who are suing to stop the state's prison system from using drugs that experts say are long-expired.
A civil court judge in Austin has preliminarily agreed with the claims, but the state's top courts allowed an inmate who was part of the litigation, Robert Fratta, to be executed on January 10.
Robert Hurst, a spokesman for the Texas Department of Criminal Justice, previously told Newsweek that the state's supply of execution drugs "are within their use dates and have been appropriately tested."
Prior to Fratta's execution, Shawn Nolan, an attorney representing Ruiz and another inmate, John Balentine, told Newsweek that it was "alarming that Texas intends to carry out executions with compounded pentobarbital that expired years ago, in violation of its own state law."
Newsweek reached out to Nolan for further comment.
If Ruiz's execution goes ahead, he will be the second inmate put to death in Texas this year and the fourth in the United States. Texas has another seven executions scheduled in 2023, including Balentine's on February 8.