Wesleyan University to End All-Male Fraternities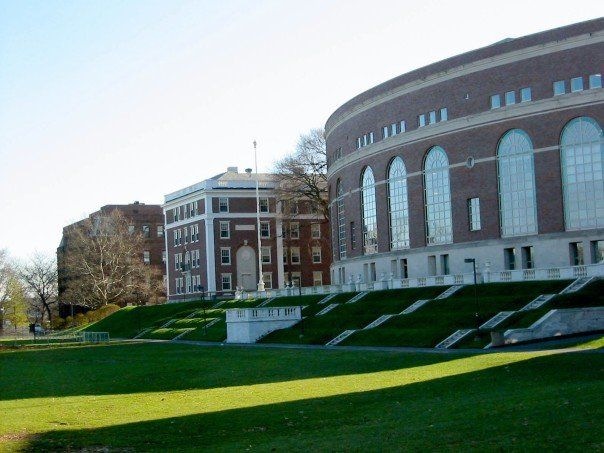 Wesleyan University has announced an end to all-male residential fraternities that have existed on the central Connecticut campus for more than a century.
In a Monday morning email to the Wesleyan community, President Michael S. Roth and Board of Trustees Chair Joshua Boger announced that the school's three residential frats must "become fully co-educational over the next three years."
"This change is something that Wesleyan and the fraternities have been contemplating for many years, and now the time has come," the email stated. "The University looks forward to receiving plans from the residential fraternities to co-educate, after which it will work closely with them to make the transition as smooth as possible."
The change will affect campus chapters of Beta Theta Pi (Beta), Delta Kappa Epsilon (DKE), and Psi Upsilon (Psi U), though it won't likely alter two literary societies that already include women in their membership.
It won't pertain to nonresidential single-gender societies at the school either, though administrators "are hopeful that groups across the University will continue to work together to create a more inclusive, equitable and safer campus," the email says.
The decision follows months of speculation and high-profile frat incidents, including a March lawsuit against the school's Psi Upsilon chapter alleging a rape at a pledge party the previous spring. Previously, a cover story in The Atlantic detailed a previous rape lawsuit against Beta Theta Pi. In April, hundreds of students, faculty and alumni signed a petition calling on the fraternities to start admitting women.
The debate started up again this semester after a female student was seriously injured from a fall from a Beta window. The university responded by declaring the frat house off limits to students.
Wesleyan's decision puts it in line with a number of fellow New England liberal arts colleges. Middlebury, Colby and others banned single-gender frats decades prior and say they are all the better for the change.