'The West Wing' Reunion: Who Is Returning and How to Watch Online
The West Wing may have ended 14 years ago, but it still has a devoted fanbase who have been comforted in these tumultuous political times by the reassuring tones of President Jed Bartlett (played by Martin Sheen).
Though the cast of Aaron Sorking's NBC drama has reunited a few times over the years for charity campaigns and political ads, A West Wing Special to Benefit When We All Vote, which is streaming now on HBO Max, will be the first time Sheen and the rest of the cast, which includes Rob Lowe, Allison Janney and Dulé Hill, will be performing a whole episode together since 2006.
Filmed in early October at Los Angeles' Orpheum Theater, The West Wing reunion is a live staged reading of "Hartsfield's Landing," the Season 3 episode of the show about a fictional New Hampshire burg whose 42 votes are counted first in the state primary and always predict its winner.
Who is returning for The West Wing reunion?
All of the living main cast members from The West Wing Season 3 are back for the voting charity benefit, plus a few big-name celebrity guests.
Returning from the series are:
Martin Sheen - President Jed Bartlett
Rob Lowe - Sam Seaborn
Dulé Hill - Charlie Young
Allison Janney - C.J. Cregg
Janel Moloney - Donna Moss
Richard Schiff - Toby Ziegler
Bradley Whitford - Josh Lyman
John Spencer, who played Bartlett's chief of staff Leo McGarry in the show, died in 2005. For this reunion, his role will be played by Sterling K. Brown of This is Us and The People Vs. OJ Simpson.
As fitting probably the most famous political TV show of all time, two real-life former White House residents are also appearing – When We All Vote co-chair Michelle Obama will appear, as well as President Bill Clinton, long thought to be one of the inspirations behind Bartlett.
Also guest starring is Obama's fellow When We All Vote co-chair Lin Manuel Miranda, as well as Samuel L. Jackson and Elisabeth Moss, who did not previously appear in "Hartsfield's Landing" but did play Bartlett's daughter Zoey in 25 episodes of the show.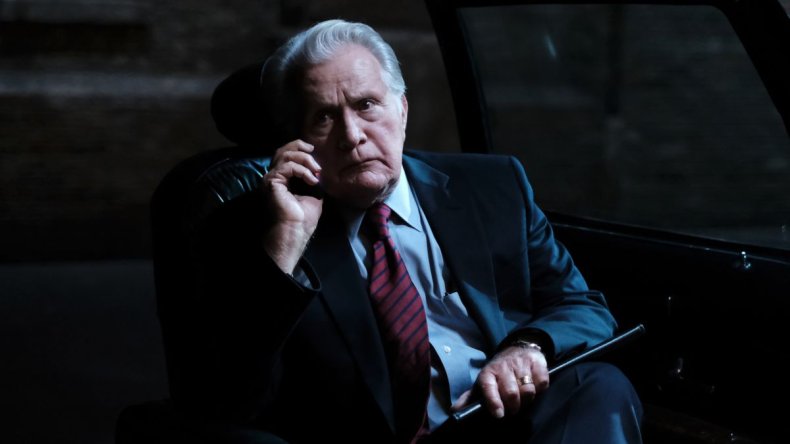 How to watch The West Wing reunion online
A West Wing Special to Benefit When We All Vote is streaming exclusively on HBO Max, where it was added to the catalog on Thursday, October 15.
New subscribers to the streamer are able to watch The West Wing reunion for free via and HBO Max free trial. The streamer offers seven days for free, after which time it costs $14.99 a month.
So far, it has not been announced whether the special will be available to watch on other platforms in countries that do not have HBO Max.
What will happen in The West Wing reunion?
The official synopsis for the "Hartsfield's Landing" episode reads: " The President (Martin Sheen) engages both Sam (Rob Lowe) and Toby (Richard Schiff) in intricate chess matches that underscore the wily game of brinkmanship Bartlet is playing with the Chinese, who threaten to turn their war games in the Taiwan Strait into the real thing if Taiwan begins test-firing their new U.S. Patriot defense missiles.
Meanwhile, Josh (Bradley Whitford) is edgy about every vote out of the 42 cast in a remote New Hampshire burg that are counted immediately and always predict the winner of the day's crucial state primary. Elsewhere, a mischievous C.J. (Allison Janney) tries to upset Charlie (Dule Hill) by not accounting for her copy of the President's top-secret daily schedule -- prompting a war of mischievous games and tricks."
A West Wing Special to Benefit When We All Vote is streaming now on HBO Max.