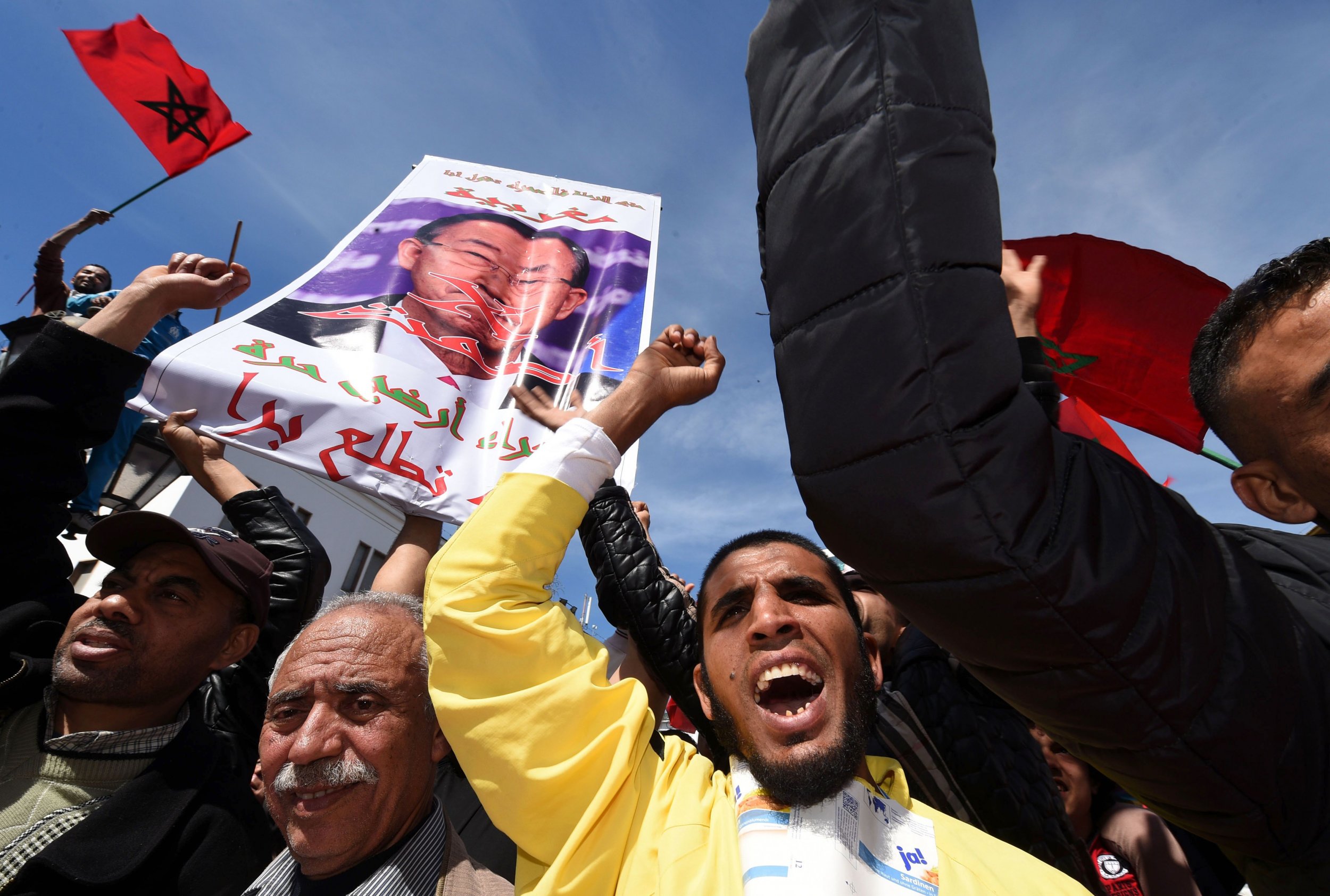 Morocco has rejected an explanation offered by United Nations chief Ban Ki-moon for controversial comments he about the disputed Western Sahara region.
The North African country has been locked in a war of words with the U.N. secretary-general since Ban described Western Sahara as under "occupation" during a visit to Algerian refugee camps for the Sahrawi people displaced from the region earlier in March.
Morocco ordered dozens of its personnel to withdraw from the U.N. mission in Western Sahara—known as MINURSO—and has threatened to pull troops from U.N. peacekeeping operations worldwide.
Morocco annexed the majority of Western Sahara —which borders Morocco, Algeria and Mauritania—in 1975 after almost a century of Spanish colonial rule. The Algerian-backed Polisario Front, an organization claiming to represent the Sahrawi people, was founded in 1973 and launched a guerilla struggle against Morocco's claim to the territory. The U.N. brokered a ceasefire between the two parties in 1991 and a referendum on Western Sahara's future was promised, but the two sides have been deadlocked ever since and Morocco has said it will not offer Western Sahara anything more than autonomy.
A U.N. spokesperson said on Monday that Ban's use of the word "occupation" was "spontaneous" and that the U.N. chief regretted the "misunderstandings and consequences that this personal expression of solicitude provoked."
But in a statement released on Tuesday, Morocco's foreign ministry said that Ban's comments were "premeditated acts to alter the nature of the dispute" and rejected the U.N.'s explanation. "At this level of responsibility, words have meaning, political and legal consequences, and personal opinions have no place," said the statement, reported by Reuters.
The statement also criticized Ban for visiting Bir Lahlou town, which forms part of the buffer zone in Western Sahara between Morocco and the Polisario Front, and for signalling acknowledgement of the flag of the group's self-declared Arab Sahrawi Republic (SADR). The SADR is acknowledged by a number of African countries, including Nigeria and South Africa, but does not have huge support among Western powers.
Some 90,000 people are living in refugee camps in west Algeria, near to the border with Western Sahara, according to the U.N. Refugee Agency, although the Algerian government puts the figure at 165,000.