Western Sahara: U.N. Warns of "Full-Scale War" if Peacekeeping Mission Ends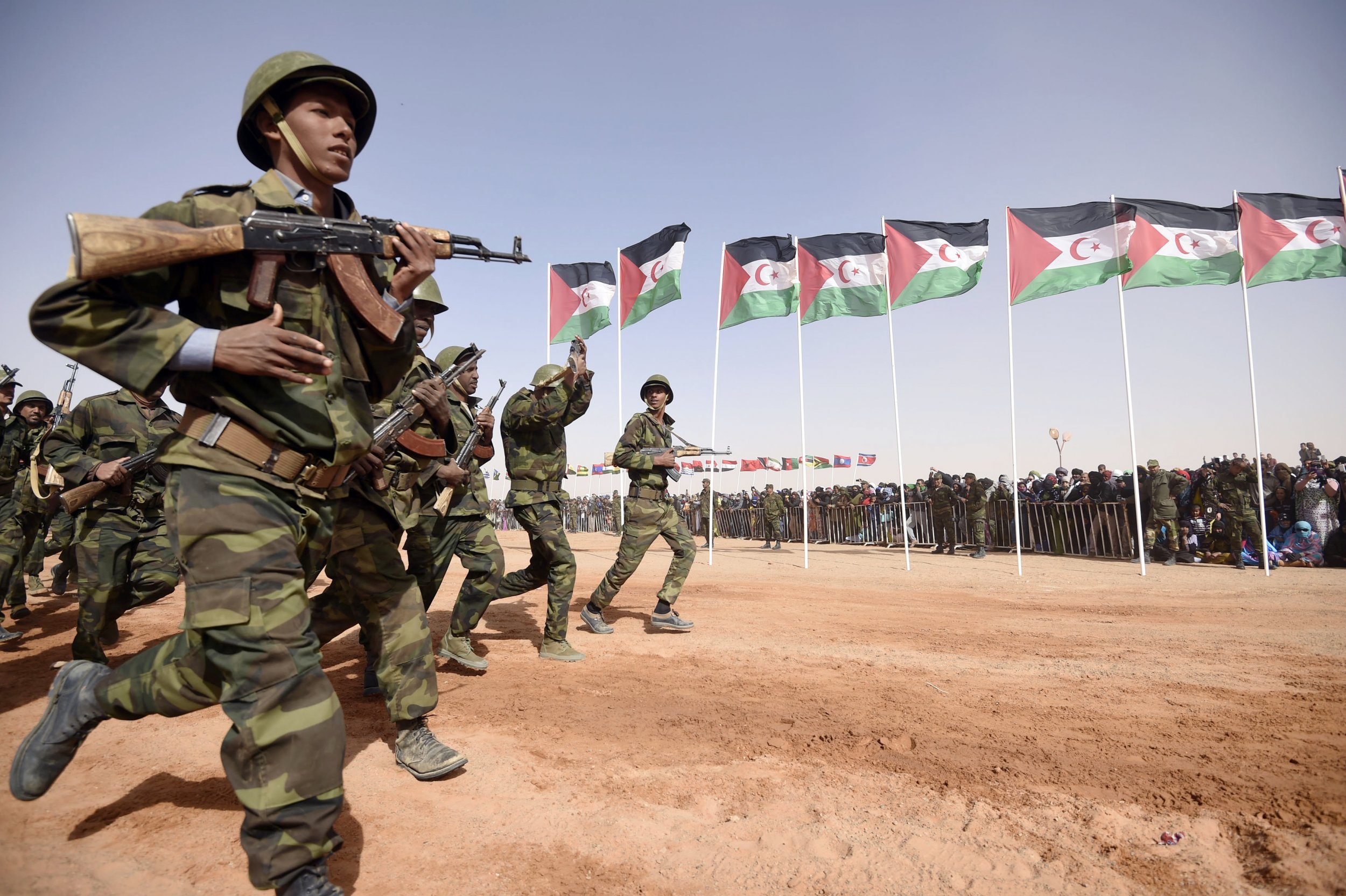 United Nations chief Ban Ki-moon has warned of the risk of "full-scale war" in the disputed Western Sahara region if the peacekeeping mission there is not extended.
Ban has been at the center of a recent row with Morocco over the region, which was largely annexed by Morocco in 1975 but is contested by the Polisario Front, a movement that represents the indigenous Sahrawi people in Western Sahara and refers to the region as the Sahrawi Arab Democratic Republic. The U.N. Secretary-General referred to Western Sahara as being under "occupation" on a recent visit, sparking a diplomatic row that resulted in Morocco expelling dozens of U.N. staff from the mission in Western Sahara, which is known as MINURSO, and pulling $3 million in financial support.
The U.N. Security Council is due to vote later in April on whether to renew MINURSO's mandate, which currently consists of almost 250 military personnel and has a budget of $53 million. Western Sahara is currently subject to a ceasefire brokered by the U.N. in 1991 but the recent spat and the lack of progress on a promised referendum on the status of the region have heightened tensions.
"The risk of a rupture of the ceasefire and a resumption of hostilities, with its attendant danger of escalation into full-scale war, will grow significantly in the event that MINURSO is forced to depart or finds itself unable to execute the mandate that the Security Council has set," said Ban in the report, seen by Reuters on Tuesday. The U.N. chief urged the Security Council to reaffirm the full mandate of MINURSO, warning that "terrorist and radical elements" would exploit the vacuum resulting from a U.N. pull-out from the region.
Ban has expressed regret for the "occupation" comment, which was made during a visit to Algerian refugee camps for Sahrawis displaced from Western Sahara. The U.N. Refugee Agency estimates that around 90,000 people are living in refugee camps near the Algerian desert town of Tindouf, while the Algerian government puts the figure at 165,000. A U.N. spokesman said that Ban's use of the word had been "spontaneous" and that Ban regretted the "misunderstandings" it provoked.
Morocco has stood firm on the issue, with the foreign ministry in Rabat rejecting the U.N.'s explanation and saying that Ban's comments were "premeditate acts to alter the nature of the dispute."
Western Sahara covers an area roughly the size of the U.S. state of Colorado and borders Morocco, Mauritania and Algeria. It has a native population of around 570,000 and is believed to have untapped offshore oil deposits.