'Westworld' Cast and Crew Hint Season 5 Will Be Show's Last
Westworld Season 4's finale has changed the world of the sci-fi show as fans know it.
The HBO drama came to an epic conclusion on Sunday, August 14 and it resulted in the real world being all but abandoned to chaos, with the hosts returning to their own virtual world.
How the season ended certainly hints at the next season being the show's last, and some members of the cast and crew have spoken on the matter.
How 'Westworld' Season 5 May Be the Show's Last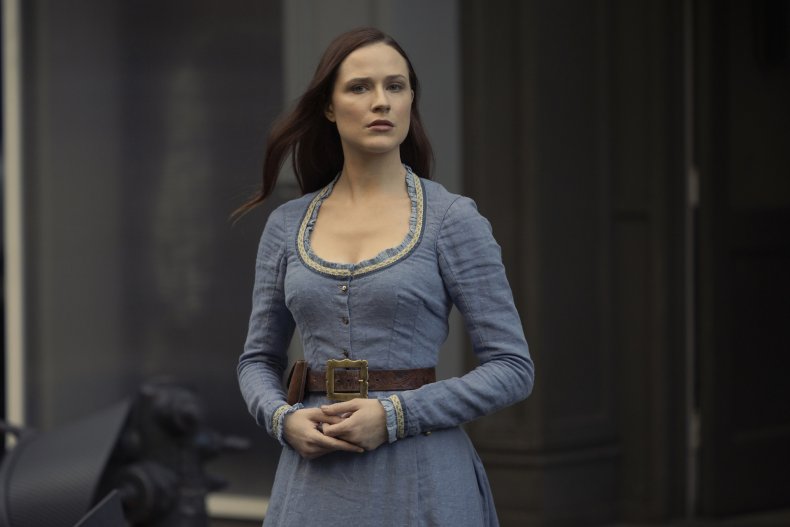 Westworld Season 4 ended with Dolores/Christina (Evan Rachel Wood) being uploaded to The Sublime by Charlotte Hale (Tessa Thompson) to be given the choice of what to do with the remaining hosts.
Dolores declares that the sentient world is finished and says that she will play one "final game" and put hosts through a "final test" in the virtual world. She does this by bringing them back to where it all began: Westworld.
Her comments over putting hosts through this final test suggests that there will only be one more season, where viewers will see Dolores' plan unfold. Dolores also said that she will bring back characters she can remember.
But, whether this means hosts like Bernard Lowe (Jeffrey Wright) and Maeve Millay (Thandiwe Newton) could return is yet to be seen, particularly given both were killed in the real world.
Hints Season 5 Will Be Show's Last
Ed Harris, who portrayed William, said in an interview with The Hollywood Reporter that the show would get "one more season," with filming expected to start in April 2023.
Referring to William's earlier iteration portrayed by Jimmi Simpson, Harris told the publication: "I'm hoping that some aspect of who he was when he was younger comes back, but I really don't know if it will.
"I have no idea what they're planning. We have one more season, which will start filming next April and May. I have no idea where that's going to end up."
Despite his comments, Harris' character is unlikely to return the way he was in Season 4 because host William's orb was destroyed by Charlotte, and his human self was killed in the penultimate episode. A version of William could still be brought back by Dolores in some way, though.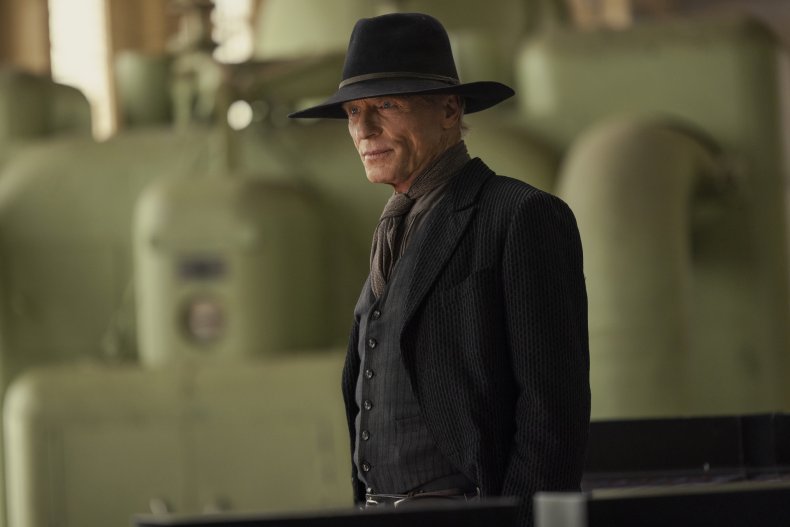 Lisa Joy, the show's co-creator spoke in a podcast with Deadline, in which she said the show had not yet been renewed but that she and husband Jonathan Nolan, who co-created the series, weren't done yet.
Joy shared: "Jonah and I have always had an ending in mind that we hope to reach. We have not quite reached it yet."
When asked about the characters who died in Season 4, Joy added: "There are ways of conjuring characters back. There are some faces we will see again, but not all of them. Some deaths must be respected."
She confirmed to the publication that Charlotte would not return, for example, because the character destroyed her orb in the finale. This appears to confirm that host William also won't be back because Charlotte also destroyed his orb.
Westworld Season 1 to 4 is available to watch on HBO Max now.