'Westworld' Season 4: Jeffrey Wright and Luke Hemsworth Talk Wild Theories
Jeffrey Wright and Luke Hemsworth were in a joking mood when they sat down with Newsweek to discuss their characters Bernard Lowe and Ashley Stubbs.
Westworld might not always be the easiest show to understand, particularly when there are time jumps like the one between Season 3 and 4, but the actors are more than happy to fill in the gaps themselves with hilarious scenarios that still, somehow, seem perfectly plausible.
Wright and Hemsworth, who have starred in the HBO show since the first season, shared their favorite, wild theories that they created for the hosts to explain what's been happening to them since they were last seen by fans.
Jeffrey Wright and Luke Hemsworth Talk Wild 'Westworld' Season 4 Theories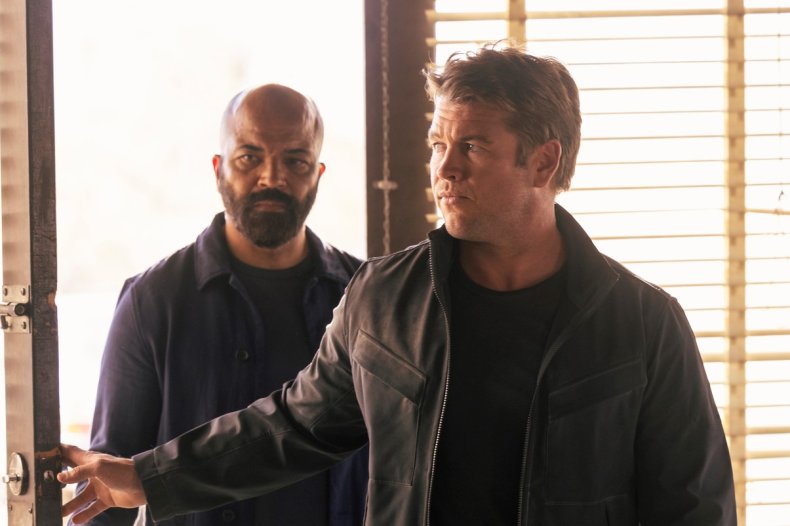 Wright and Hemsworth don't appear in Season 4 until the third episode, where Bernard wakes up from The Sublime after going through every possible scenario he could to learn which one will save humanity from utter chaos.
As Bernard did this Stubbs kept a watchful eye on him as per his protocol, which the former had changed in Season 3 to mean his fellow host protects him at all costs.
But, several years have passed between the two seasons, so that begs the question of what Stubbs did to keep himself entertained in all that time, and both actors admitted they'd come up with their own theories.
"Stubbs [was] just doing push ups you know," Hemsworth joked. "Stubbs is interesting, his journey to consciousness I think has been a different journey than everyone else and he's... I think he's been content up until this point to, you know, to sort of go along, go with the flow, but it's finally starting to change and he's feeling the frustration with being kept in the dark as much as he is.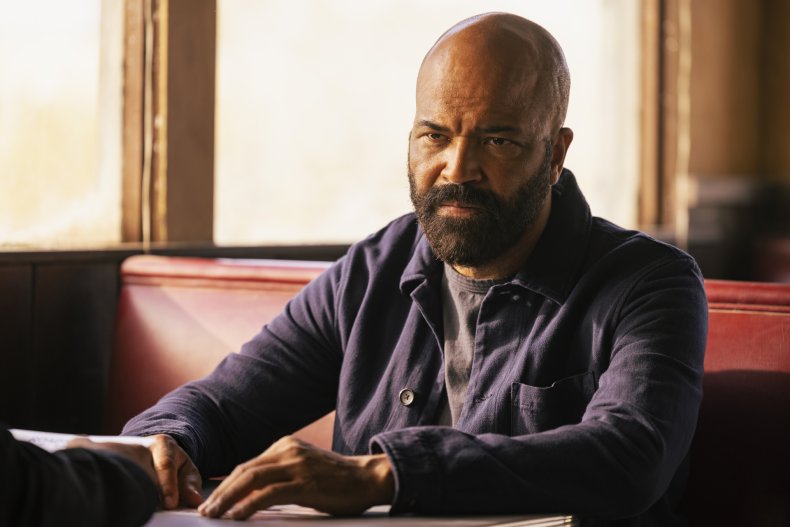 "So, it's cool to get to play with that a little bit and, you know, expand this ever-expanding universe we're in. Yeah, he hasn't had the snap awakening that everyone else seems to have had."
Wright, who could barely contain his laughter, added to Hemsworth's earlier joke by saying: "We would talk a little bit about Stubbs while Bernard, you know, disengages and heads off into The Sublime, [we said] that Stubbs was like an NPC, kind of on this very limited loop around the hotel room.
"Maybe going outside to check the car, open the door, close it, come back, bounce on the wall, go to the tub to have a beer, doing that circuit for... years!"
"It was a pretty cool image I thought," Wright added as Hemsworth laughed alongside him before quipping: "I just wanted a little basketball ring [on set] and a bunch of scrunched up paper there about six foot high!"
Jeffrey Wright on Bernard's Clairvoyance
Bernard's journey with Stubbs is going to be an interesting one in Season 4 because his experience in The Sublime has meant he has already experienced every version of events, and can predict exactly what will happen and when.
His desire to save humanity from destruction also means that he has to try and trigger a series of events in a particular order, thus creating the future in which everyone survives what's in store for them in Season 4.
Reflecting on Bernard's clairvoyant nature in the show's new episodes, Wright told Newsweek: "Well I think Bernard has updated the software and he's emerging toward a greater independence, greater freedom, greater clarity, and I think that's timely for Bernard because he's spent a lot of previous seasons a bit in the dark, or in the shadows.
"He's clear in the extreme now... I think there are limitations to his powers, though, and probably even some burdens that come with them, so it's still a process for him and a delicate journey.
"And, ultimately, I think he's, in some ways, though, still on the same journey that he's been on [since Season 1] and that is a journey toward freedom for himself, and for his, you know, fellow hosts and also to some extent for the other 'hosts' in Westworld, those being the humans because there's kind of blurred lines between those, blurred lines within the show, and blurred lines outside the show.
"Our show is becoming increasingly a show about the world that we live in, so Bernard has just taken on the task of trying to free everyone. That's all, just a little something to do."
His mission to do just that brings him face-to-face with a new mysterious character named C (Aurora Perrineau).
As perhaps should be expected, Wright is adept at not giving away spoilers, and when asked about what fans can expect of Bernard and Stubbs' time with the new character the actor simply said: "Well, we're going on a little journey of discovery at the heart of Westworld."
Hemsworth described what's to come for their characters as "mind-bending," as Wright added: "Yeah. Who knows who these people are?" That question will, hopefully, be answered as the season progresses, and what a wild ride it is sure to be.
Westworld Season 4 airs Sundays at 9 p.m. ET on HBO, and it is available to stream on HBO Max.