What to Watch and Stream Online This Fall, from Luke Cage to Gilmore Girls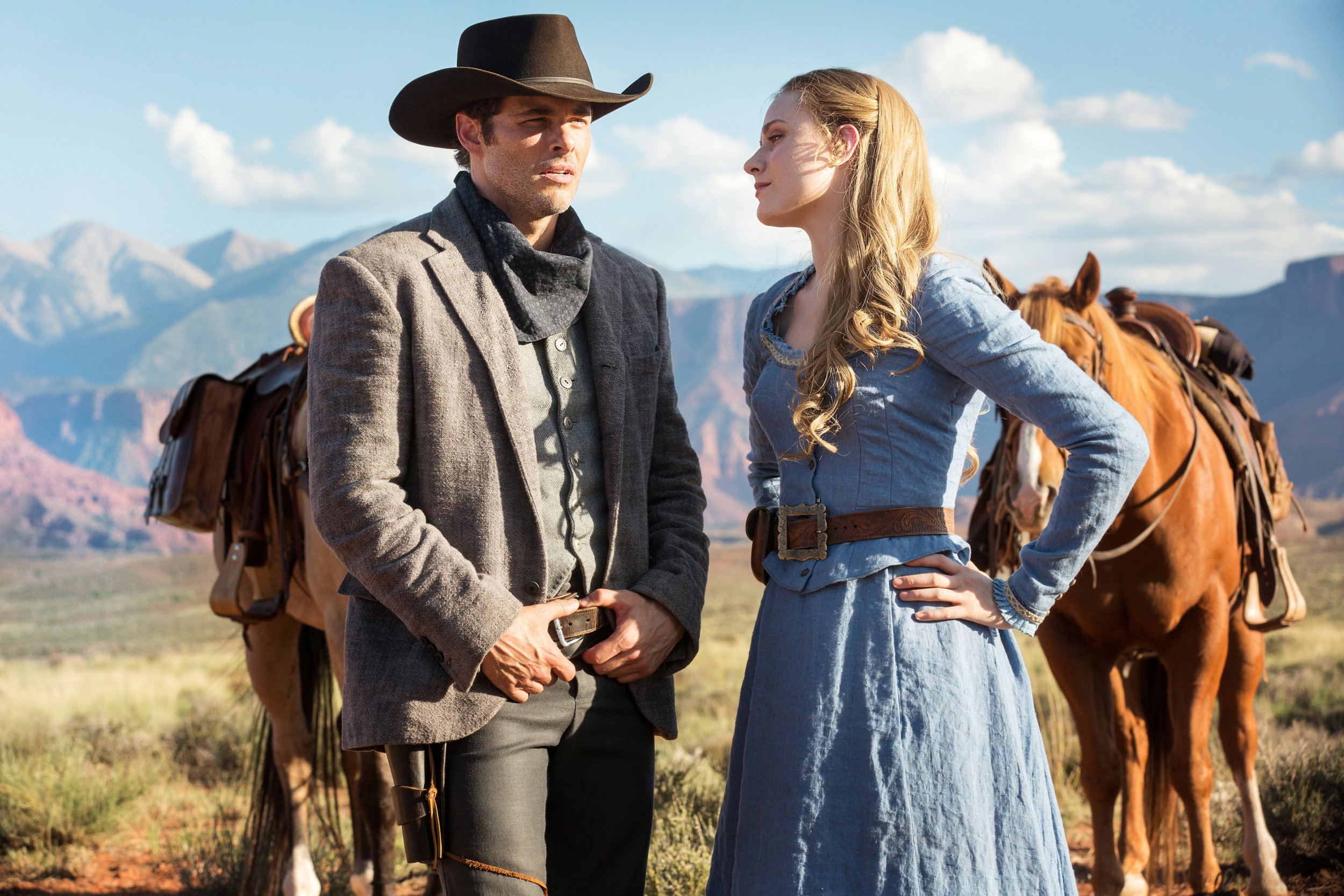 The Night Of is over and you've already binged on Narcos. If you're stuck for what to watch next the good news is that a new fall lineup of programming is just around the corner as we delve deeper into September.
Both U.K. and U.S. broadcasters, cable networks and streaming platforms will be unleashing a raft of new programming that will help you wile away the hours and stay out of the cold. Among the highlights of the big new launches are a sci-fi drama that could possibly be the next Thrones, Woody Allen's first television series, the arrival of Marvel's next superhero and a morally ambiguous new pope.
On the returning front, prepare for more cat-and-mouse games as Jamie Dornan's serial killer Paul Spector rises from near-death and robots rule the world again.
Here are the eight shows you need to watch in the fall/winter of 2016.
Westworld
When: October 2 (U.S.) and October 4 (U.K.)
Where: HBO (U.S.) and Sky Atlantic (U.K.)
Oscar-winning actor Anthony Hopkins takes his first leading role in a television series in HBO's huge adaptation of Michael Crichton's 1973 movie of the same name. Imagine a theme park where the robots suddenly malfunction and decide to go on a killing spree—that is the premise of Westworld.
The series boasts a Game of Thrones-esque budget, big names like Evan Rachel Wood and James Marsden among the cast, and big names such as J.J. Abrams and Jonathan Nolan as executive producers.
Luke Cage
When: September 30
Where: Netflix
After taking on a supporting role opposite Krysten Ritter's badass private eye Jessica Jones in Netflix's Jessica Jones in 2015, Mike Colter—one of the standout stars of The Good Wife—gets a show of his own as the indestructible Luke Cage. It's now Cage's turn to defend Hell's Kitchen against the villainous Cottonmouth, played by Mahershala Ali. Rosario Dawson's nurse Claire Temple, a staple of fellow Marvel/Netflix collaboration Daredevil, will drop in for a visit—but will Jessica Jones or Daredevil make an appearance?
The Young Pope
When: October 27 (U.K.), February 2017 (U.S.)
Where: Sky Atlantic (U.K.) and HBO (U.S.)
Jude Law and Diane Keaton provide A-list credibility to a new drama from the U.K.'s Sky Atlantic in collaboration with HBO. Young American Lenny Belardo suddenly finds himself elected Catholic pope and installed in the Vatican, where cardinals believe that due to his age he may be pliable to do their bidding. Except the new Pope Pius XIII has ideas of his own. Set against a conservative religious backdrop, Variety described this one as being "soap opera"-esque yet "delicious."
Crisis in Six Scenes
When: September 30
Where: Amazon Prime
Woody Allen and Miley Cyrus in the same TV show? This should be on your watchlist if only out of curiosity. Allen makes his first foray into writing, directing and starring in an entire season of television with Amazon's new comedy. Six Scenes has been billed as a one-off event; don't expect additional seasons. It is set in the 1960s and tells the story of an American family whose lives are disrupted by an unexpected visitor.
The Fall
When: September (U.K.) and TBC (U.S.)
Where: BBC Two (U.K.) and Netflix (U.S.)
Gillian Anderson and Jamie Dornan return for a third—and possibly final—act in the tense Ireland-set serial killer thriller. After leaving viewers on a cliffhanger at the end of season two in 2014, which saw Dornan's murderous Paul Spector presumably shot dead, how will he manage to evade the Grim Reaper? And now that Anderson's brilliant detective Stella Gibson has Spector in custody, where can the story conceivably go next?
Divorce
When: October 9
Where: HBO (U.S.) and Sky Atlantic (U.K.)
Sarah Jessica Parker and HBO are back together—albeit with a lot less of the city, and just slightly less sex. Still, there's plenty of crass humor without Samantha Jones in sight. Parker plays middle-aged mother-of-two Frances, who finds herself embattled in a bitter divorce from her husband Robert (Thomas Haden Church). The series comes from comic and screenwriter Sharon Horgan, the brilliant creative mind behind one of Britain's best comedies, Catastrophe.
Humans
When: October TBC (U.K.) and TBC (U.S.)
Where: Channel 4 (U.K.) and AMC (U.S.)
U.K. broadcaster Channel 4 enjoyed its biggest drama hit in two decades in the summer of 2015 with Humans, a co-production with AMC, the network behind The Walking Dead and Breaking Bad. Now the synths are back for a second run, due to air in October in Britain.
For the uninitiated, synths are robots with human-like features that are sold as domestic appliances. The group of synths we follow, however, can think, speak and feel for themselves—leading to a shady covert group trying to eliminate them from existence.
If you've yet to see it, catch up on the eight-part first season so you're primed and ready for the show's return to screens. It is a fine example of modern British drama at its best with strong performances from actors Gemma Chan and Katherine Parkinson.
Gilmore Girls: A Year in the Life
When: November 25
Where: Netflix
The time has come to return to Stars Hollow. Netflix is gifting us with its Gilmore Girls revival the day after Thanksgiving. Nine years after Lorelai and Rory Gilmore bid farewell to the small screen, the fast-talking mother-and-daughter duo will return in a set of four feature-length instalments set in a different season of one calendar year. All of your old favorites—Luke, Lane, Michel and, yes, Sookie (it was a close call)—are back for the ride.
The new episodes were written and produced by Gilmore Girls' original creators Amy and Dan Sherman-Palladino, who acrimoniously left the original series before the seventh and final season and didn't quite get to end the show in the way they intended.