'Westworld' Season 4 Release Date: HBO Show Renewed for Another Season
Westworld's current season may see Dolores (Evan Rachel Wood) trying to destroy human civilization as we know it, but it seems as if the battle if far from over. HBO has now renewed Westworld for Season 4, meaning we are one step closer to showrunners Lisa Joy and Jonathan Nolan's multi-season plan for the show being realised.
The news of Westworld's renewal was announced via a statement from HBO programming president Casey Bloys that read: "From the Western theme park to the technocratic metropolis of the near future, we've thoroughly enjoyed every twist and turn from the minds of master storytellers Jonathan Nolan and Lisa Joy. We can't wait to see where their inspired vision takes us next."
According to The Hollywood Reporter, Joy and Nolan's recent deal to create content for Amazon may have included upfront payment for their work on Westworld up to Season 6, suggesting that this latest renewal will not be the last. Bloys also previously told a Comic-Con audience in July 2019, "we have deals with them for a potential fourth and fifth season."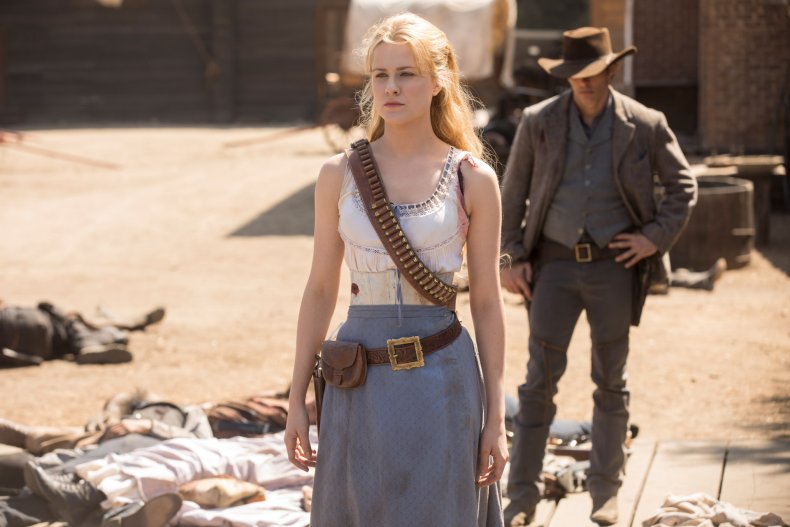 Previously, Westworld cast members have spoken about the multi-season plan for the show. When production went on hiatus during the filming of its first season, actor James Marsden told Entertainment Weekly, "It wasn't about getting the first 10 [episodes] done, it was about mapping out what the next 5 or 6 years are going to be.
"We wanted everything in line so that when the very last episode airs and we have our show finale, five or seven years down the line, we knew how it was going to end the first season."
So far, Westworld seasons have aired every two years, meaning fans should not expect Season 4 until 2022 at the earliest.
Though this might be a long time for fans to wait, it does mean the series is less likely to fall victim of a coronavirus-related production shutdown. If Season 4 follows the time frame of previous seasons, it is unlikely to go into production until 2021.
Westworld is the latest of HBO's major shows to get renewed for another season. Among the network's other recent commissions are Euphoria Season 2, Avenue 5 Season 2 and Succession Season 3.
The news that Westworld Season 4 has been ordered has been well received by the show's celebrity fans. For example, after Evan Rachel Wood wrote on Twitter, "time for another loop... Westworld has been renewed for Season 4," she received a reply from Janelle Monae, the actor and singer known for her android alter-ego. That reply read, "to my fave droid [champagne glass emoji]."
Westworld Season 4 is coming soon to HBO.