'The Whale' and Brendan Fraser Venice Reception Divide Internet
People on the internet are torn by A24's recent film, The Whale, praising actor Brendan Fraser for the emotional comeback while simultaneously accusing the film of being fatphobic.
The Whale, directed by Darren Aronofsky, is a film depicting Fraser as an obese man mourning the loss of his lover while struggling to reconnect with his 17-year-old daughter, played by Stranger Things star Sadie Sink.
The film premiered on Sunday night at the Venice Film Festival and received a six-minute standing ovation, and Fraser couldn't help but shed some tears. Many have praised The Mummy star for his performance, which has already been projected to push him to the top of this year's best actor race at the Oscars.
Dwayne Johnson wrote on Twitter on Sunday, "Man this makes me so happy to see this beautiful ovation for Brendan. He supported me coming into his Mummy Returns franchise for my first ever role, which kicked off my Hollywood career. Rooting for all your success brother and congrats to my bud Darren Aronofsky."
The Whale marks a huge comeback for Fraser as it is his first starring role in a film since 2013's action film, Breakout.
"THE WHALE. People are not ready for Brendan Fraser's beautifully heartbreaking and heartfelt return to the silver screen," said filmmaker Nicolò Grasso on Twitter. "Aronofsky, you outdid yourself! Now on to wipe away the tears with everyone else who attended the screening."
While Fraser's heartfelt performance continues to pull in praise, the film itself has been critiqued for being outwardly fatphobic, as many have commented on the film's use of a fat suit and other prosthetics to achieve Fraser's transformation.
Linda Holmes, an NPR host and author, wrote, "I see I'm going to be stuck between how much I root for Brendan Fraser and how much I hate fat suits."
Broadway star Pia Glenn wrote in a series of tweets on Sunday that "The praise for The Whale, the fat suit, the 'revolutionary' fat suit enhancing CGI, terms like 'morbidly obese;' is disgusting &dehumanizing. It's not lost on me that the praise for his performance is in making a fat person seem human."
"Mr. Fraser's 'comeback' and personal journey as an actor and human are significant and I hate that I feel so negatively about the project that brought them about," Glenn added.
Another user who goes by the name Ben Wrex on Twitter wrote, "If you're thin or even a smaller fat and you go see The Whale, I hope you think about the harm fat suits do to super fat people like me, and the harm done by portraying people like me as tragic figures."
The discourse surrounding the fat suit has pulled criticism since earlier this year.
"I love Brendan Fraser. I do not love this. It's 2022, just hire a fat actor," said @FairHairViking on Twitter. The same sentiment was echoed by @TheShawnMorris who wrote: "Love Brendan Fraser. Don't love actors in fat suits."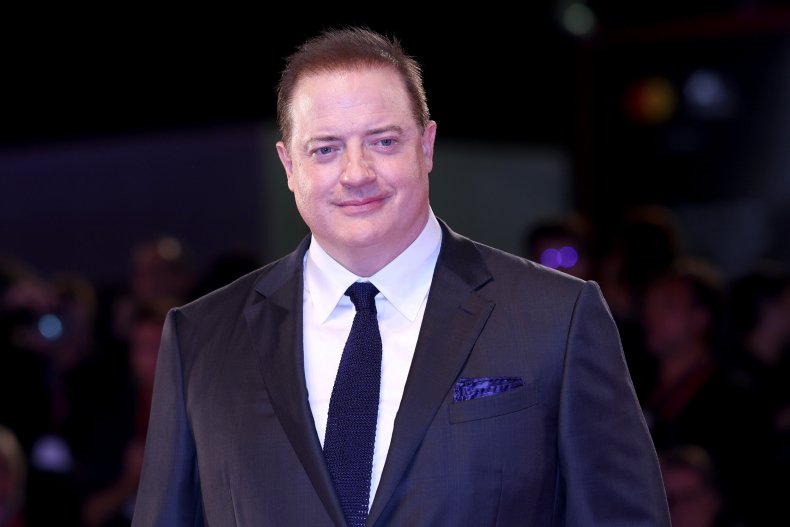 Fraser told journalists at the Venice press conference on Sunday that the suit was "cumbersome, not exactly comfortable."
"I developed muscles I did not know I had," he said. "I even felt a sense of vertigo at the end of the day when all the appliances were removed; it was like stepping off the dock onto a boat in Venice. That [sense of] undulating. It gave me appreciation for those whose bodies are similar. You need to be an incredibly strong person, mentally and physically, to inhabit that physical being."
Newsweek reached out to a representative for Fraser for additional comment.