What Britney Spears Has Reportedly Paid Kevin Federline in Support, Alimony
Despite finalizing their divorce more than a decade ago, the tension between Britney Spears and Kevin Federline remains strong.
The pair were married from 2004 until their separation in 2007, but Federline recently angered Spears' fans by sharing video footage of Spears arguing with their sons. It resulted in Spears lashing out at Federline on Instagram, celebrities voicing their support for the pop star and Spears' lawyers making a statement.
Federline recently suggested that their sons, Sean Preston 16, and Jayden James, 15, are choosing not to see their mother. Spears reportedly still pays alimony to Federline and her sons despite not currently seeing them.
The couple endured a well-documented split in 2007, which resulted in Federline receiving a divorce settlement, while the terms of the alimony payment were renegotiated in 2018, according to reports.
But how much has Spears paid Federline, and how much does she continue to pay?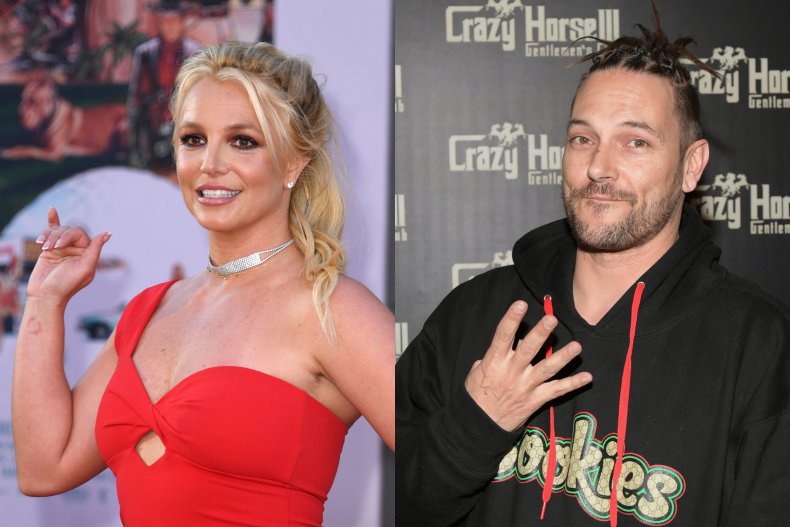 Divorce Settlement Reports
Spears and Federline became engaged three months after they started dating, before getting married on September 18, 2004. Less than three years later, they finalized their divorce settlement on March 29, 2007.
At the time, Federline's attorney Michael Sands said in a statement: "The parties signed an agreement which was a global settlement on all issues of their marriage and child custody."
During this time, TMZ reported that sources claimed Federline would receive $1.3 million as part of the settlement, but a Reuters source suggested this figure was inaccurate.
The Daily Mail reported that Federline was reportedly entitled to more, but for an "airtight pre-nup" that was advised by Spears' lawyers.
Around the time of the divorce the couple agreed to share custody of their sons, who were both less than 2-years-old at the time. By October 2007, Spears lost physical custody to Federline though the reasons as determined by a court ruling, were not revealed to the public.
She entered her well-publicized conservatorship in 2008 around the time when she was twice admitted to hospital under a temporary psychiatric assessment ruling.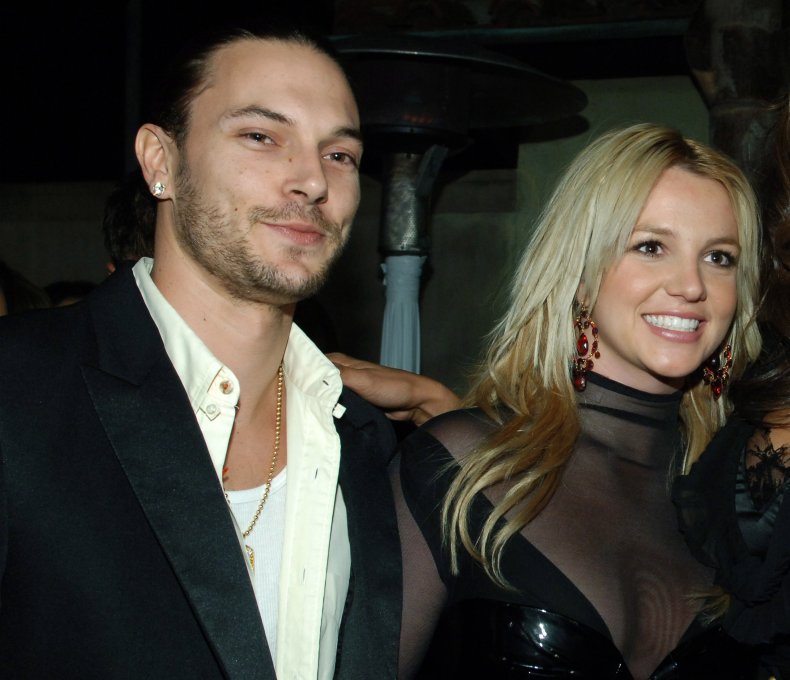 Child Support Reports
After Spears and Federline divorced, and the latter obtained custody over their children, Spears was reportedly paying Federline $20,000 a month in child support, as well as tuition fees, school costs and funds for extracurricular activities, according to TMZ.
In 2018, it was widely reported that Federline's lawyers wanted more in child support fees. Page Six reported that Federline wanted $60,000 a month, though Spears and her conservator (at the time), father, Jamie Spears refused.
By September that year, The Daily Mail reported that Spears had agreed to pay more towards child support, although the exact sum was undisclosed.
Explaining how much a parent is expected to pay a former partner in child support, top U.K. lawyer Lucy Williams states that the total amount would only be affected by the needs of Spears' children, not of Federline.
"The court assess the payments a party should make based on the needs of the children in the time they are with that parent, not the wants or desires of either party."
Williams, who is also the Head of Manchester Children Team at the U.K. and international law firm, Vardags, continued: "[In the UK] an attempt to increase child maintenance in this jurisdiction based on obligations to children of different parents would fall flat. Britney's obligations are to her two children and, if the court considered their needs were met, and they could enjoy a relatively comparable life with both parents, then her obligations do not extend further."
According to Williamson, Federline's request for more child support is not unusual.
"We see a number of cases where a party tries to maximize their own financial position through such a claim," she said. "Similarly, we can find ourselves contending with a parent who is the higher earner and seeks to downplay or evade their responsibilities to their children. You have to be prepared and equipped to deal with both to achieve the right result for the children who are ultimately at the heart of these disputes."
If previous reports, which have been published across multiple news outlets, are to be believed, Federline received over $1 million from Spears back in 2007, and has since received tens of thousands of dollars per month from Spears in child support.
Celebrity Net Worth currently estimates Federline's net worth to be $1.5 million.
Newsweek has reached out to Federline and Spears' representatives for further comment.