What CDC's New Mask Guidelines Mean for Students, Fully Vaccinated People
The U.S. Centers for Disease Control and Prevention (CDC) updated its COVID-19 mask recommendations on Tuesday, saying that those who are fully vaccinated should wear masks in public indoor settings in parts of the country where the coronavirus is rapidly spreading.
The agency is also recommending that all K-12 students should wear masks in school, no matter what their vaccination status is.
The recommendations mark a sharp change from a CDC decision in May that said vaccinated Americans would no longer need to wear facial coverings or practice social distancing because they have a significant level of immunity against the virus.
However, that decision was made before the highly contagious Delta variant began sweeping the country. Health experts say the variant is responsible for more than 80 percent of new infections in the U.S., largely in areas with lower vaccination rates.
On Tuesday, CDC Director Rochelle Walensky announced the agency's decision to reverse course on indoor mask-wearing in areas with "substantial or high transmission" of the virus, which are now nearly two-thirds of U.S. counties.
The New CDC Mask Guidelines
According to data from the CDC, 46.9 percent of counties are considered areas of "high transmission," while 17 percent are considered areas with "substantial" risk of transmission.
Walensky said Tuesday that the Delta variant is showing an ability to "outsmart us." Studies have shown that some vaccinated people infected with the variant may be contagious and spread the virus to others.
Because of this, the CDC is recommending that Americans who are fully vaccinated should wear masks again when in indoor public settings, particularly in those areas where the virus is spreading.
The agency is also recommending that all teachers, students and staff in K-12 schools should wear masks in in-person settings, regardless of whether they have been vaccinated.
Walensky also said Tuesday that the pandemic "continues to pose a serious threat to the health of all Americans" and urged those who are unvaccinated to get a jab as quickly as possible.
"We continue to strongly encourage everyone to get vaccinated," Walensky said, adding that "unvaccinated individuals should also continue to wear masks" until they get a shot.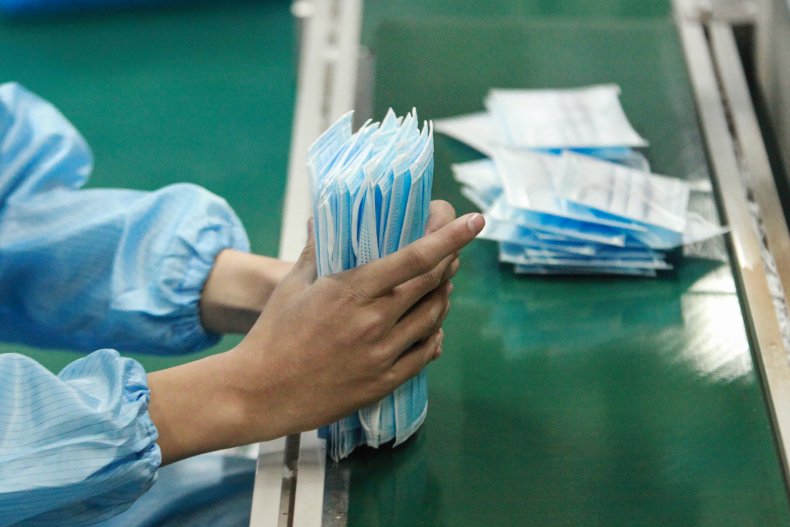 The Bigger Picture
The CDC's new guidance is only a recommendation and leaves room for states and local officials to decide whether to reintroduce mask mandates. However, some regions of the country, including several counties in California and Nevada, have already advised all residents to begin wearing masks in indoor public settings.
And while new infections and hospitalizations have primarily affected unvaccinated people, reports of positive cases in vaccinated people have become more frequent with the Delta variant's spread.
Earlier this month, six Texas House Democrats, a White House aide and an aide to House Speaker Nancy Pelosi all contracted the virus despite being vaccinated.
Clusters of infections among fully vaccinated people suggest that the Delta variant might be able to break through the vaccine barrier more successfully than previous strains of the virus. Preliminary studies have shown that vaccines such as the one produced by Pfizer/BioNTech might be less effective at preventing infection from the Delta variant over other variants but remain highly effective at preventing serious illness or hospitalization.
On Monday, 88,696 new cases of the virus were reported across the country, compared with just 14,637 cases on June 25, according to The New York Times. The current case count has increased fourfold per day over the past month, with every state now reporting a rise in infections.
However, infections remain highest in areas with lower vaccination rates: Alabama, Alaska, Arkansas, Florida, Louisiana, Mississippi, Missouri, Nevada, Oklahoma and Texas.
Walensky said Tuesday that the pandemic largely represents a "pandemic of the unvaccinated" and that the CDC's new guidelines come out of caution, given that those who are vaccinated may still be spreading the virus.
On Tuesday, White House press secretary Jen Psaki said the CDC's changed guidance was crucial to "battling an ever-evolving virus."
"Their job is to look at evolving information, evolving data, an evolving historic pandemic and provide guidance to the American public," Psaki said during a press briefing.