What Is CHIP? What to Know About the Child Health Care Funding Held Hostage in Government Shutdown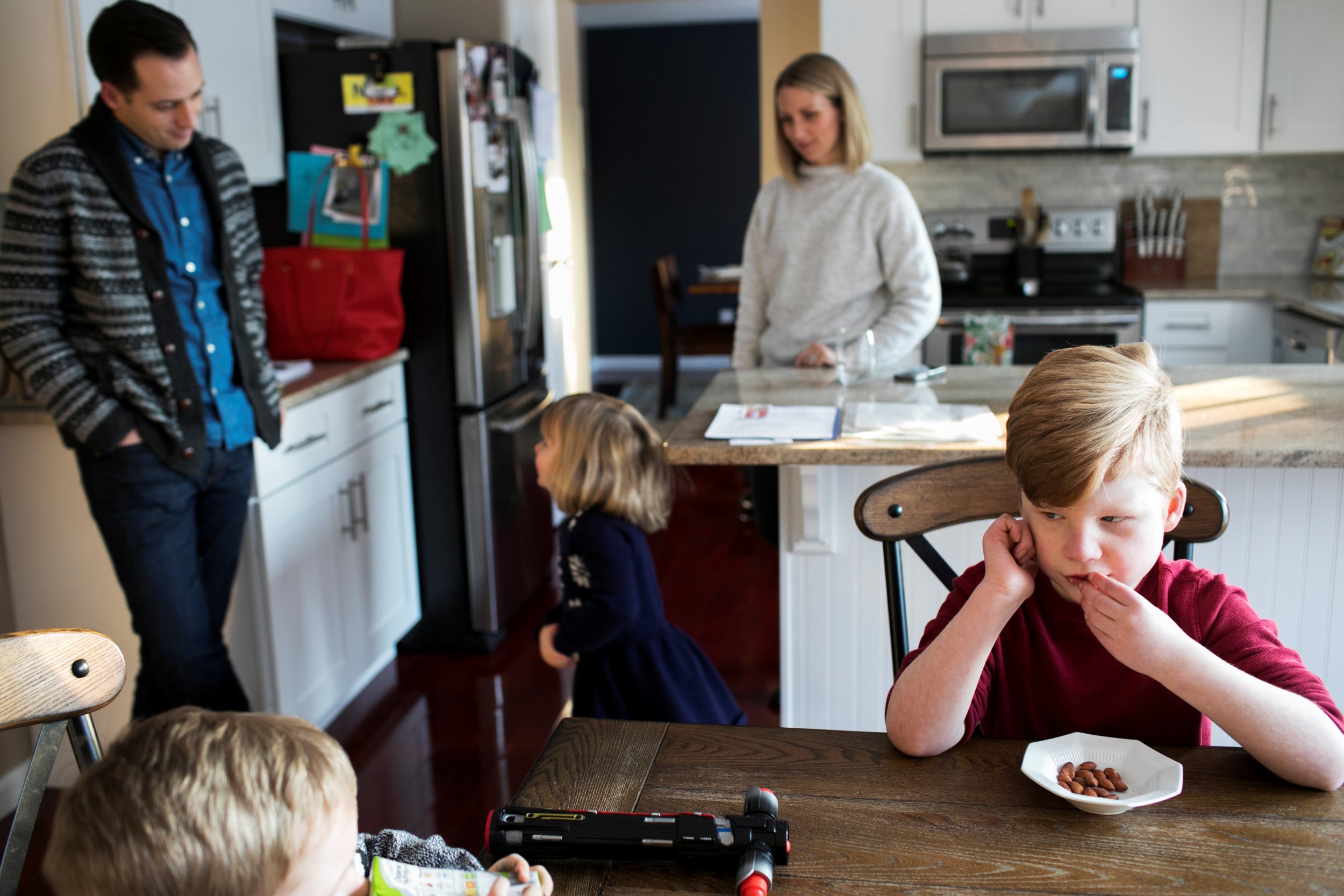 As Republicans and Democrats battle to blame one another for a historic government shutdown, parents dependent on a child health care program for low-income families are fighting to explain the significance of the key government program being placed in jeopardy.
Related: Meet the millions of children who could lose health care coverage because of Congress
The Children's Health Insurance Program (CHIP) provides millions of minors in the U.S. with health care coverage even if their parents lack insurance of their own. An estimated 20 states will run out of CHIP money by February 1 if Congress is unable to make a bipartisan deal, according to Georgetown University's Health Policy Institute, based in Washington, D.C. The pending expiration places more than 1.75 million children at risk of losing their health insurance next month.
If those children lose their insurance, then they would be unable to receive routine checkups, immunizations, dental care and other emergency services.
Congress could have fully funded CHIP in September, but politicians were unable to agree on a source of funding for the program, which serves 9 million children, and its security was delayed.
Now, amid the first government shutdown under unified party control, politicians are struggling to place the blame for CHIP's funding peril on one another.
Republican Senate Majority Leader Mitch McConnell slammed Minority Leader Chuck Schumer for viewing health care for needy children as "hostages ripe for the taking," while Schumer responded that Republicans, who control every federal branch of government, can only blame themselves. He added that "negotiating with this White House is like negotiating with Jell-O. It's next to impossible."
The government shut down on Friday after the Senate failed to pass a budget bill to continue funding government operations. Some Republicans, like Ohio Senator Rob Portman, had backed a short-term measure that would fund CHIP for a few more months, noting that "nothing in this short-term funding bill that either party opposes," but the party leaders are deadlocked on long-term solutions for military funding, CHIP and immigration.
The nonpartisan Congressional Budget Office revealed weeks before the shutdown that CHIP would save the federal government approximately $6 million if funded for another 10 years. That massive difference is partially due to President Donald Trump's repeal of the Affordable Care Act's individual mandate. The repeal made the Health Insurance Marketplace significantly more expensive, so if CHIP disappears, more families will flood that market.
Related: Is Obamacare gone? Trump boasts he has ended the Affordable Care Act, facts say otherwise
The president of the American Academy of Pediatrics, Colleen Kraft, urged Congress to pass funding for the longest possible duration on behalf of the families dependent on CHIP.
"Congressional inaction on CHIP along with a government shutdown is a dangerous combination for families. Taken together, this lack of meaningful action to fund programs so important to children's health has pediatricians alarmed," Kraft said in a statement. "This carries real consequences for children and families."