What Did Clarence Dixon Do? Inmate Set to Be Executed in Arizona
Clarence Wayne Dixon, a 66-year-old prison inmate in Arizona, is set to be executed on Wednesday after the state's Supreme Court struck down an attempt to have his capital punishment sentence repealed due to mental illness.
Dixon was sentenced to death in 2008 for the 1978 murder of Arizona State University student Deana Bowdoin. At the time of his conviction, he had already been serving a life prison sentence for separately attacking a Northern Arizona University student in 1985, according to the Associated Press. DNA samples taken while he was in jail ultimately linked him to Bowdoin's killing, which had previously been unsolved.
Prosecutors involved in his conviction said that Bowdoin had been raped, strangled and stabbed to death in her apartment, Newsweek previously reported. Dixon had lived across the street from Bowdoin in Tempe, Arizona, at the time of her killing.
Now, Dixon is set to be executed after the state's Supreme Court struck down an appeal to overturn a lower court ruling that found he is mentally competent to put to death. His case has reignited a national debate surrounding the ethics of capital punishment as it relates to mental health.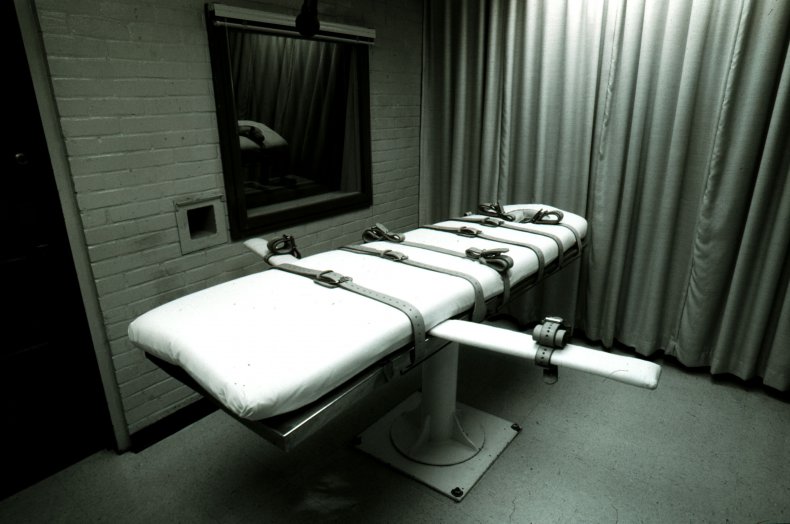 Representatives for Dixon have argued that he has been diagnosed with paranoid schizophrenia and has suffered from blindness and hallucinations, leaving him mentally unfit for such a punishment. A doctor who previously evaluated Dixon had noted that without the presence of mental illness, he likely would not have committed violent acts, according to Slate.
"In light of Clarence Dixon's severe mental illness and debilitating physical disabilities, including blindness, it would be unconscionable for the state of Arizona to execute him," Dixon's attorney Dale Baich previously said in a statement provided to Newsweek.
Despite those disabilities, a federal judge ruled that Dixon has failed "to show that his mental state is so distorted by a mental illness that he lacks a rational understanding of the state's rationale for his execution." The judge, however, acknowledged that Dixon suffers from schizophrenia.
In a separate ruling, Dixon's lawyers tried to challenge the state's intention of using a lethal batch of sedative sodium pentobarbital that was mixed in February, stating that it had expired and therefore violated Arizona's execution rules, the AP reported. The state, in turn, denied that the drug was expired but offered to mix a new batch to ensure it would not be faulty.
Dixon's planned execution will mark Arizona's first use of the death penalty in nearly eight years. The last instance was in July 2014 when the state botched the killing of Joseph Wood, who reportedly gasped and struggled to breathe for nearly two hours after being given 15 doses of a two-drug combination.
Activists and prominent Democrats have long urged for the death penalty to be abolished, calling the punishment cruel and inhumane. Earlier this year, death penalty opponents rallied outside of the U.S. Supreme Court in an effort to get President Joe Biden to end all federal capital punishment.