What Does The U.S. Import From Russia?
As the invasion of Ukraine continues to escalate, the U.S. and other Western have imposed sweeping sanctions against Russia in an attempt to cut off a $1.5 trillion economy from the global marketplace.
Governors from a number of states in the U.S., like Texas, New Hampshire, Ohio Pennsylvania and Utah, have also ordered government-run liquor stores to stop selling Russian-made vodka and distilled spirits in solidarity with Ukraine.
While Russia is well-known as one of the places of origin of the distilled alcohol, vodka from Russia only accounted for 1.2 percent—or $18.5 million of $1.4 billion—of the U.S.' imports in the first half of 2021, according to the Distilled Spirits Council of the United States.
On a greater scale, Russia is among the world's top exporters in wheat and petroleum. For example, Russia and Ukraine account for a third of the global wheat supply.
In 2019, Russia was the 26th largest supplier of goods in the U.S., making up $22.3 billion worth of the nation's imports, according to the Office of the United States Trade Representative.
Most of those imports come from mineral fuels, which are estimated to be worth $13 billion, precious metals and stone worth $2.2 billion, iron and steel worth 1.4 billion, and fertilizers worth $963 million.
Russia is also a key link to agricultural products, like tree nuts, vegetable oils and dairy products. Of the $69 million in agricultural products sent from Russia to the U.S. in 2019, $8 million were in snack foods.
On Monday, traders were faced with a number of supply risks that sent aluminum, iron and wheat surging to highs that haven't been seen in over a decade.
Notably, in Chicago, wheat futures surged nearly 9 percent to $9.34 per 3/4 a bushel, according to Bloomberg.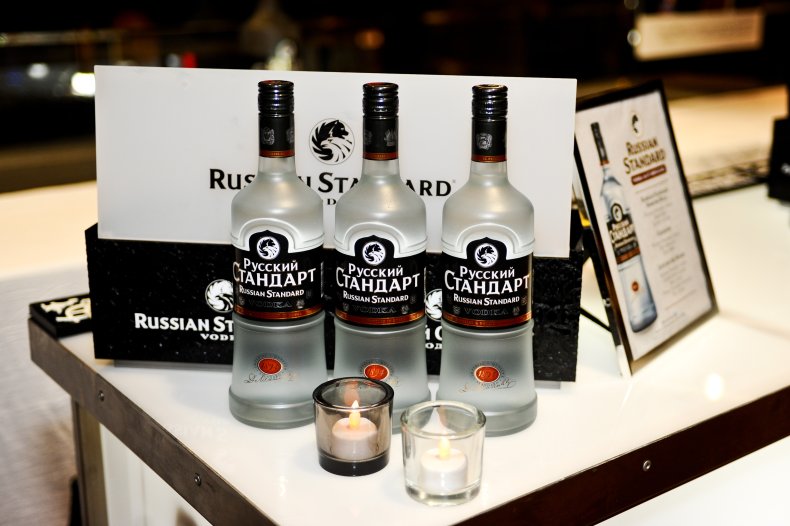 While Russia does export several billions of dollars worth of goods to the U.S, it is hardly comparable to the nation's largest trade partners, like China, Mexico, Canada, Japan and Germany, WGHP reported.
In 2019, the U.S. imported $452 billion from China, $358 billion from Mexico, $319 billion from Canada, $144 billion from Japan and $128 billion from Germany.
The U.S., however, does export technology to Russia—something President Joe Biden has cut Russia off from.
Last week, Biden announced that due to "[Russian President] Putin's war of choice," his country "will face immediate and intense pressure on its economy, and massive costs from its isolation from the global financial system, global trade, and cutting-edge technology."
"This includes cutting off Russia's largest bank from the U.S. financial system—a significant blow to its ability to function and process global trade," he said in a Thursday statement.
Follow our live blog for updates on the Russia-Ukraine conflict.