What Is 'Heatflation'? Soaring Temps Could Impact Grocery Costs
Costs are already rising dramatically as a result of inflation, but food prices could be driven up even further as the world faces heat waves that could impact crop production.
Grist, an environmental news publication, reported Friday that as heat waves hit Europe and Asia this week, "heatflation" could lead to increased global food prices.
"We all know our grocery bills are going up," Bob Keefe, who wrote the book Climatenomics, said in an interview last month with Grist. "Part of the reason is that when you lose crops to storms or drought or flooding, prices are going to go up."
Pork prices in China are rising as heat threatens crop production, CNN reported Wednesday. Food Tank, a think tank that is focused on food, noted this month that heat waves in India, the second largest wheat producer in the world, are increasing wheat prices.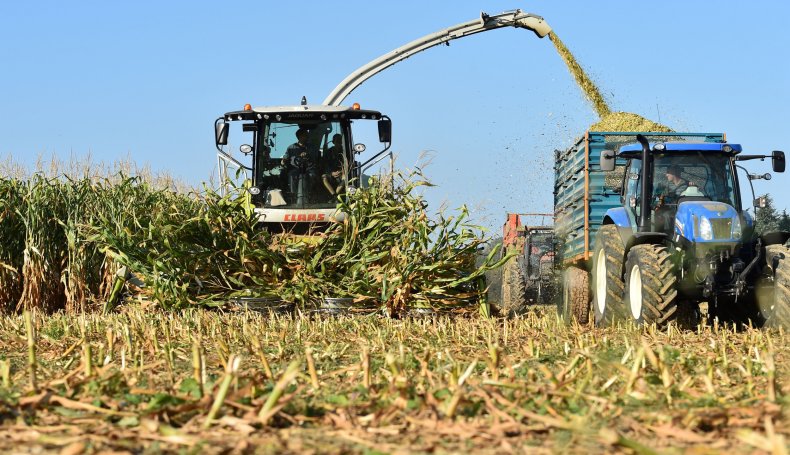 Monika Tothova, an economist with the United Nations' Food and Agriculture Organization (FAO), told Newsweek in an email that the impact of current heat waves on crop production "is quite complex, depending on the crop and geographical location."
"For example, in areas where winter wheat harvest is already ongoing, heatwaves would reduce the humidity of the crops, with relatively small reduction of the yields, since the grain itself was already formed. Increased temperatures would also speed up maturing of the crops, as it is happening in several places in Europe. Currently advised heatwave in the UK is a good example of shifting harvests," Tothova wrote.
She added, however, that "given the current tightness on the markets and generally elevated prices as a result of a number of factors, any additional shocks—including those weather related—will introduce uncertainty to the markets and add an upward pressure on commodity prices."
"In terms of food prices and inflation: although high prices of food commodities are an important driver of the inflation, it should be noted that there are other factors impacting inflation, including food inflation. Those are energy prices, supply chain bottlenecks, etc.," Tothova wrote.
According to Grist, hot temperatures in the central United States impacted wheat production last year, and led grain prices to shoot up to their highest price-per-bushel since 2008.
CNN reported last August that FAO noted food prices increased 31 percent over the prior year, in part due to shortages posed by extreme weather.
In Kansas last month, a heat wave killed thousands of cattle. A spokesperson for the Kansas Department of Health and Environment told Newsweek at the time that there were about 2,000 cattle deaths in feed lots in the southwest part of the state. Footage of the dead cows was also captured on video.