House Speaker Kevin McCarthy on Tuesday announced that he will be directing committees to open an impeachment inquiry into President Joe Biden, after months of pressure from his party's further-right flank.
A presidential impeachment inquiry is an investigatory process into alleged misconduct that precedes a formal impeachment vote in the House. A simple majority is needed to impeach the president. From there, a trial is held in the Senate, followed by a vote to potentially remove the president from office.
Presidents have been impeached four times: Andrew Johnson in 1868, Bill Clinton in 1998, and Donald Trump twice, in 2020 and 2021. All cases were followed by acquittals in the Senate.
Members of the House GOP's further-right flank have been pressing for impeachment proceedings against Biden for months, with some pushing for them as early as his first days in office. Their proposed grounds for impeachment, typically focused on allegations of corruption, have been criticized as insubstantial by many observers.
Some Republicans have accused the president of inappropriate involvement with the business dealings of his son, Hunter, but GOP investigators have been unable to provide direct evidence that he benefitted financially from them. Biden and his staff have repeatedly denied that the president ever had any involvement in his son's dealings.
"I am directing our House committees to open a formal impeachment inquiry into President Joe Biden," Speaker McCarthy's official account posted to X, the platform previously known as Twitter. "Over the past several months, House Republicans have uncovered serious and credible allegations into President Biden's conduct—a culture of corruption."
Newsweek reached out to the White House via email for comment.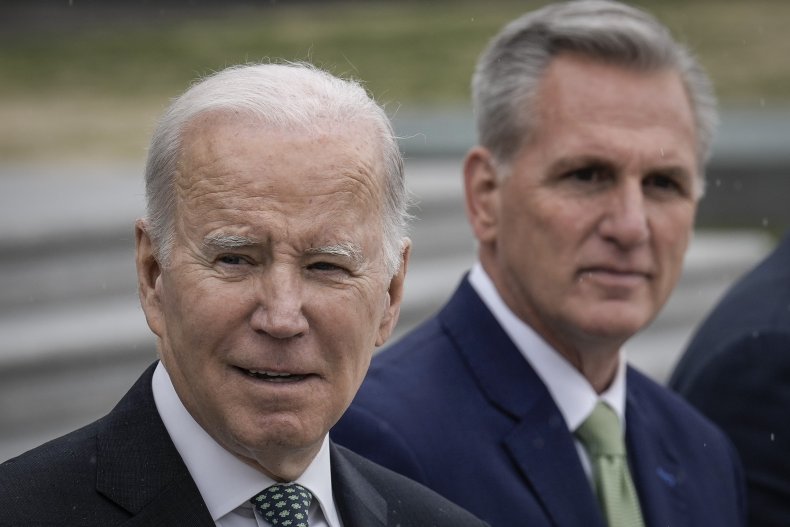 In a prior response to Newsweek, the White House press office highlighted a post from spokesman Ian Sams on X as an official response.
"House Republicans have been investigating the President for 9 months, and they've turned up no evidence of wrongdoing," Sams wrote. "His own GOP members have said so. He vowed to hold a vote to open impeachment, now he flip flopped because he doesn't have support. Extreme politics at its worst."
During his tenure as speaker, McCarthy has frequently clashed with MAGA-aligned members of the House GOP who have accused him of being insufficiently loyal to former Trump and unwilling to pursue parts of their agenda, including an impeachment vote against Biden.
His announcement on Tuesday came soon before he will need to argue to House GOP members in favor of funding the government to avert a shutdown, a situation that has caused intense intraparty friction in the past. The current funding deadline is the end of the month.
Update 9/12/23, 12:52 p.m. ET: This story was updated with additional information.