What Inflation's Impact Has on Each State
Inflation continues to hurt the pocketbook of people throughout the country, but some have been hit harder than others, according to a report.
The U.S. Department of Labor, earlier this month, announced that consumer prices increased by nearly 8 percent in February when compared to February 2021. KOIN reported that it was the sharpest spike in inflation since 1982. This comes as some are asking for the mandatory federal minimum wage to be raised to $15 an hour.
The report from QuoteWizard looked at every state in the country and whether those residents are having a difficult time purchasing average, everyday household items.
The findings state that, nationwide, those who say they are having a "very difficult" time purchasing those necessary items have increased by 50 percent since June of last year.
In 45 states, at least 40 percent of people reported that they were experiencing "slight to moderate difficulty" when it comes to buying items necessary in order to function around the house. Of those 45 states, the percentage jumps from 40 to 50 percent of residents in Arkansas and Mississippi are having "slight to moderate difficulty" buying household items.
The findings do get worse. Individuals in more than half of the states in the country–28–said they're having a "very difficult time."
The report also shows that four southern states–Mississippi, Louisiana, Texas and Georgia–contained the highest percentage of people stating that it was becoming a "very difficult" task when attempting to buy items for the house. Mississippi and Louisiana both had 16 percent while Texas and Georgia weren't too far behind with 15 percent of people answering that way.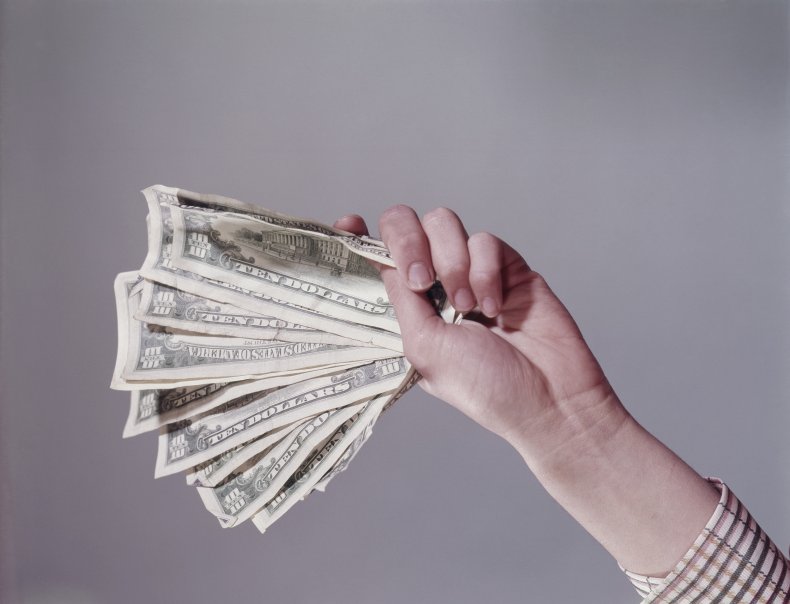 In total, across the country, the report finds that 12 percent of people are having a "very difficult time" meeting their household expenses.
The recent inflation has only heightened some workers' requests that the minimum wage be raised to accommodate the cost of living. The federal government last raised the minimum wage in 2009 to $7.25 an hour, according to the Economic Policy Institute.
That organization states that with the minimum wage, the buying power has decreased dramatically. They mentioned that someone who is paid $7.25 today basically earns more than 20 percent less than someone who was paid the same minimum wage in 2009.
Those making minimum wage have been hit hard by the recent increase in gas prices. In those places where the minimum wage remains at $7.25, some are spending nearly an hour's worth of pay in order to buy gas to get to work.
On the state level, more than half of the states in the United States have or will increase their minimum wage in 2022, according to News Nation. However, while some states are raising their minimum wage this year, others are not. Those people in places where wages are not set to rise in 2022 are expected to be the hardest hit, according to KOIN.