What It Was Like to Be Jon Stewart's Nursery School Teacher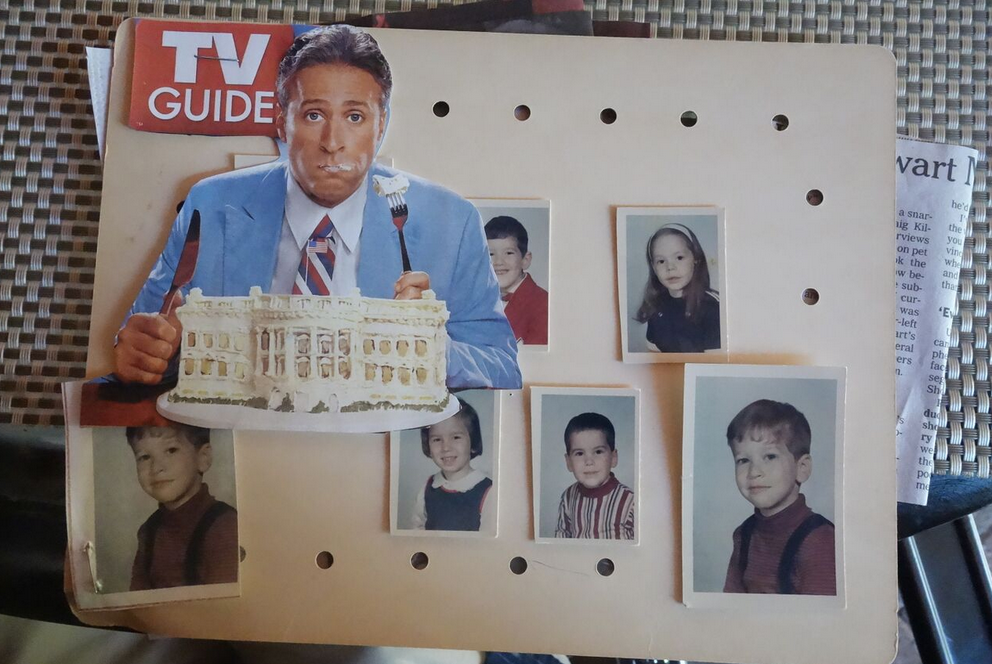 Jon Stewart's oldest known fan keeps a cardboard cutout image of the former Daily Show host, newspaper clippings from his final weeks with the show and a copy of his America (The Book) in her apartment at a Connecticut retirement community.
Leah Linton is not one of those millennials said to rely on The Daily Show for news all these years. In fact, at 90, she is old enough to remember living in (and escaping) Nazi-occupied Austria in the 1930s.
But Linton has known of Stewart's wit and ease in front of an audience for longer than most. She was once his nursery school teacher—and never forgot him.
Linton taught for decades at Trenton Hebrew Academy, a Jewish day school in New Jersey that was later renamed the Abrams Hebrew Academy. During the 1966–67 school year, she had a memorable student who then went by the name of Jonathan Leibowitz.
"There was something sweet about him," Linton says over lunch at the Watermark at East Hill, a life care community in Southbury, Connecticut. "He was cute. He was funny. He was well liked. I don't ever remember him getting into a fight with the other kids, and he never used a [toy] gun."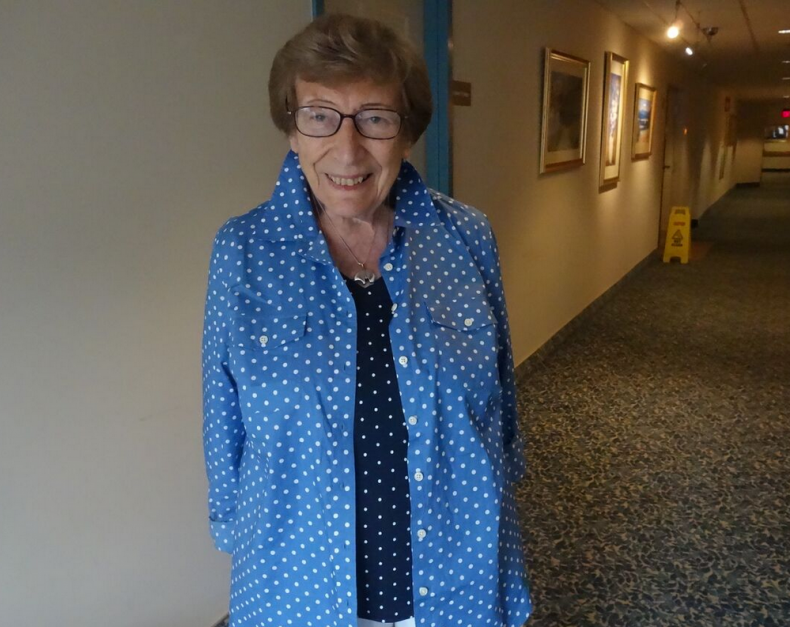 Even then, at 4 or 5 years old, "Jonathan" made the other kids laugh. Did he "eviscerate" his targets, "destroy" unworthy foes? No, no—he told bubbe meises, she says, using a Yiddish word for made-up stories.
"He was a delightful, funny kid," Linton says. "He was already a stand-up comedian at the age of 4, and I still remember some of the funny things he said. Such as, when we talked about how once people were slaves and could not do what they wanted to do, he said, 'I remember when I was a slave in Washington, but that was a long time ago, before my mother and father were born!' The kids laughed, no matter what he said, and so he turned into a great comedian."
Linton, now a grandmother of four and great-grandmother of two, smiles behind thin-framed glasses as she thinks of the goofy child who graced her classroom almost 50 years ago. Her time at Trenton Hebrew Academy was part of a long, varied career that also included stints working at the New York Botanical Garden during the 1940s and a settlement house on Manhattan's Lower East Side. After teaching young Stewart, she remained in contact with the Leibowitz family for some time. Her kids would sometimes baby-sit for Stewart and his brother, while she remained friendly with his mother, Marian, a teacher herself.
Linton produces a cardboard-backed collage containing grainy photos of students from that year. In the upper-left corner, there's a pasted cutout of a more recent Stewart digging into a cake on the cover of TV Guide. In the bottom left is his school photo. The future celebrity is recognizable, vaguely. His hair (which would later poof out into a mini-'fro) is blonder and more unkempt, his Armani suits replaced with striped shirt and suspenders. But the face and blue eyes are there.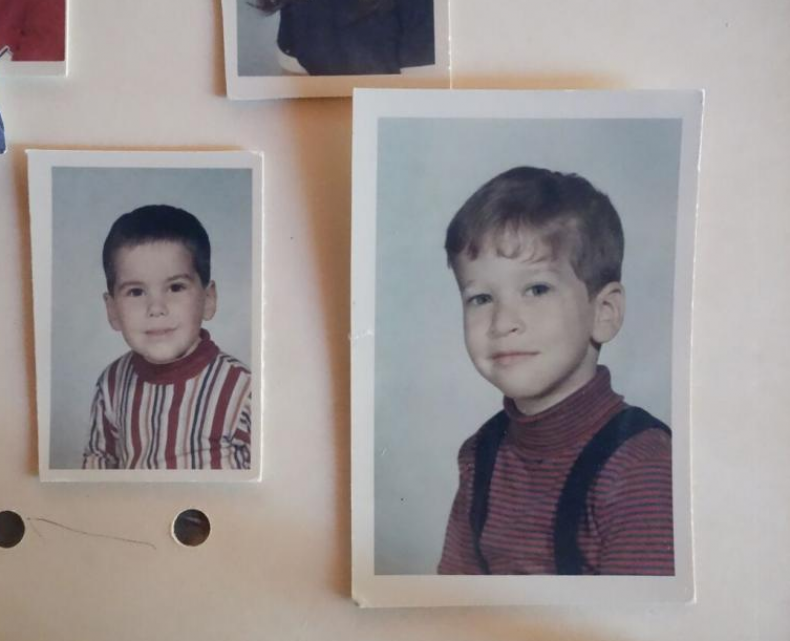 The retired teacher keeps photos of many of her old students and sometimes goes on Facebook to see what they look like now. "I can spend hours on it." But she hasn't needed Facebook to see what Stewart looks like. She considered attending one of his Daily Show tapings, "but I'm squeamish about going into New York these days."
Hindsight may be clearer, but she says she could predict his success. "I knew that he was going to be something special," she insists. "He was not going to be just like anybody else. I knew one kid was going to be an artist. And the other kid in this photograph, his father was a judge. And he was funny too. But he was obnoxious-funny. Jonathan was cute-funny."
The last time she saw Stewart in person was six or seven years ago. He had come to New Jersey for a memorial for one of his mother's friends. "He came and he was kind of emceeing the affair," Linton says. "I said, 'Jonathan!,' and he said, 'Mrs. Linton!'"
At some point, Stewart signed the back of that cardboard collage with his old picture. Now that she's lived long enough to witness his retirement from late-night TV, she holds on to it tightly.
The message he scrawled? "Leah, thank you for not failing me! Jon Stewart, Class of '67."