What Joe Biden Has Said About a Third Stimulus Check Once He Becomes President
President-elect Joe Biden has said he will push for Congress to pass a third round of stimulus checks and federal coronavirus relief next year, but did not say how big the stimulus checks would need to be.
Appearing at a press conference on Tuesday night, Biden praised lawmakers on Capitol Hill for passing another round of relief before the Christmas holidays, but said another round of bailout funds for American families and key workers is needed.
He also hinted that a further extension of unemployment benefits would be needed to help the millions thrown out of work amid the pandemic and nationwide economic shutdowns earlier in 2020.
Speaking to reporters yesterday, Biden said: "I applaud Congress on their economic relief package that included funding for vaccine distribution, much needed temporary relief for workers, families and small businesses."
But he later called the much-delayed second stimulus package "far from perfect," and said the relief contained in it was only a "down payment" toward addressing the economic crisis facing the U.S.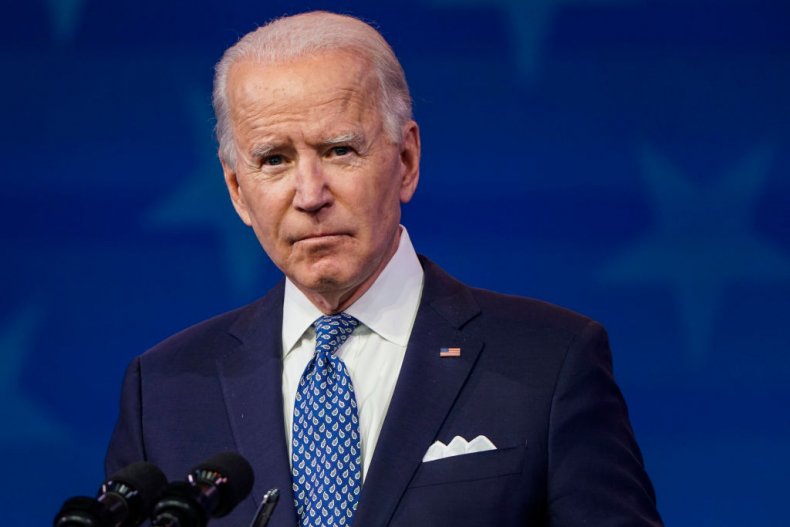 "Unemployment is extended for another 10 weeks. It's going to take a lot longer than that," the president-elect added. "Congress did its job this week. And I can, and I must, ask them to do it again next year."
Biden specifically said he wanted to offer more federal funding to emergency service workers, working families unable to pay their rent or mortgages, and the distribution of COVID-19 tests and vaccines.
Asked whether his plan would include a third round of direct stimulus checks, Biden confirmed that it would. But when he was pressed on the size of the checks, the president-elect said that detail was a "negotiating issue" for lawmakers.
The coronavirus relief bill passed on Monday night includes plans to provide Americans with a round of $600 stimulus checks, rent assistance and $300 in extended unemployment benefits. The CARES Act passed in March provided Americans with $1,200 checks and an additional $600 in unemployment insurance.
President Donald Trump said the second coronavirus relief bill passed by Congress was a "disgrace" on Tuesday night, as he called for lawmakers to amend the bill and include $2,000 stimulus checks instead of the proposed $600 payments.
In a video released on social media, Trump told Democrats and Republicans to send him a "suitable bill" and remove "wasteful" items from the package.
"Throughout the summer, Democrats cruelly blocked COVID relief legislation in an effort to advance their extreme, left-wing agenda and influence the election," Trump said. "Then, a few months ago, Congress started negotiations on a new package to get urgently-needed help to the American people. It's taken forever."
The president then added: "The bill they are now planning to send back to my desk is much different than anticipated. It really is a disgrace."
House Speaker Nancy Pelosi (D-CA) welcomed the president's proposal for a round of $2,000 stimulus checks to be provided to American families in need.
"Republicans repeatedly refused to say what amount the President wanted for direct checks," she tweeted. "At last, the President has agreed to $2,000 — Democrats are ready to bring this to the Floor this week by unanimous consent. Let's do it!"