Meghan Markle Baby Name: Bookmakers Reveal the Favorites, Including Diana
Options beginning with A are emerging as the early favorites for the name of the Duke and Duchess of Sussex's baby.
Kensington Palace announced that Prince Harry and Meghan Markle were expecting, just as the royal couple had touched down in Australia for a 16-day tour of the South Pacific.
The bookies are already taking bets, with Alexander, Alice and Arthur are among the front-runners so far.
According to private bookmakers Fitzdares, Alexander is the favorite for a boy at 2-1, while if it is a girl, Alice is coming in at 5-2, the Evening Standard reported. These odds will change significantly between now and spring 2019, when the baby is due.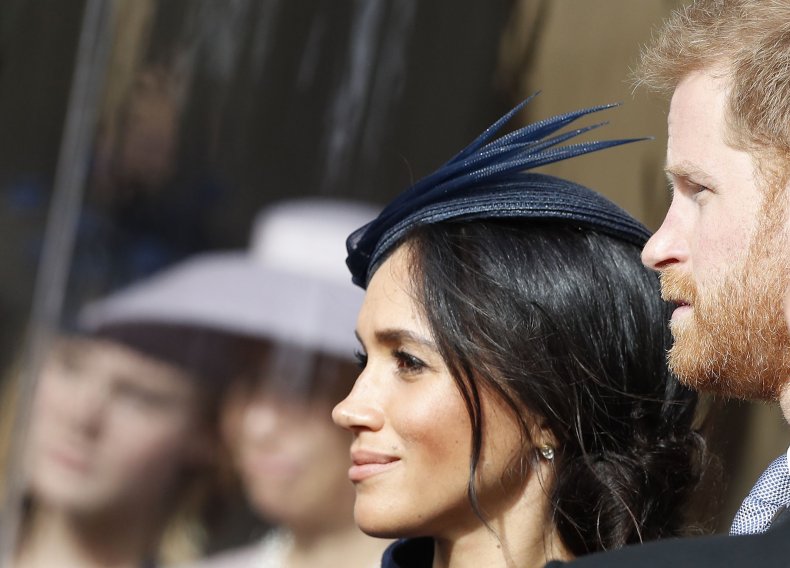 Philip, the name of the baby's great-grandfather, is at 6-1, tied with Albert, while other options include Nicholas at 10-1, Alfred at 33-1 and James at 50-1. If it were a girl, there is Victoria at 4-1 along with Mary and Isabella at 6-1 and Eleanor at 12-1.
Ladbrokes had slightly different odds at the top with the baby's grandmother Diana as favorite at 12-1. With a political theme, there are also odds for Theresa (100-1) and Boris (200-1), although much might depend on what kind of Brexit deal the U.K government strikes.
Also at 200-1 is Joffrey, the name of the child king in Game of Thrones, as a blood-thirstier option.
Katie Baylis of Betfair said: "Meghan's loose coat at Princess Eugenie's wedding on Friday led to speculation that an announcement was imminent and now that we have it, the royal baby name game starts.
"At this stage Diana, Arthur and Alice, which was favorite at different stages for Kate and William's babies, are the 12/1 front-runners. However, with months until the baby is born, those odds will shorten, change and other names will come to the forefront, so watch this space," the Evening Standard reported.
Although the child would be seventh in line to the throne, it would not hold automatically have the title of prince or princess. This stems back to a move by King George V in 1917 that limited titles within the royal family.
If the baby is a boy it will likely hold the title of the Earl of Dumbarton, which is one of the subsidiary titles given to Harry by the Queen on the morning of his wedding five months ago.
If the baby is a girl it would be Lady Mountbatten-Windsor and any subsequent sons would be Lord Mountbatten-Windsor.
However, the baby could still be a prince or princess if the Queen intervenes and issues a Letters Patent, as she did before the birth of Prince George.