What Next For U.S.-Turkey Relations Under a Trump Presidency?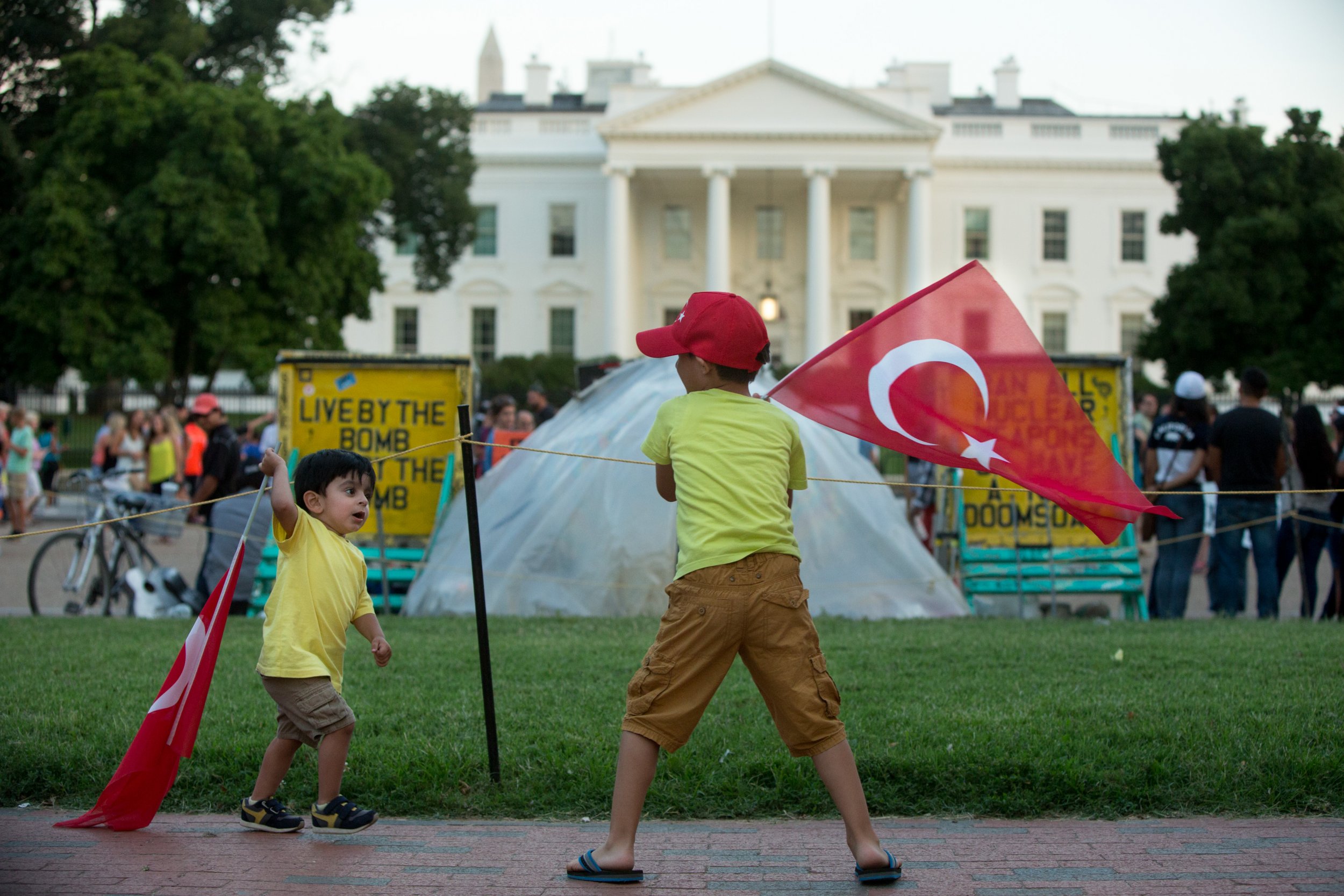 Turkey rejoiced cautiously at the unexpected victory of U.S. President-elect Donald Trump. Prime Minister Binali Yildirim welcomed his election as a "new era" in bilateral relations. Whether this positive sentiment will persist once Trump officially assumes office remains to be seen.
Ankara will support Trump's soft approach to post-coup domestic political developments. Also, the apparent readiness expressed by Trump military adviser, retired Lt. Gen. Michael T. Flynn, to extradite the Pennsylvania-based reclusive Muslim cleric Fethullah Gulen, whom Turkey alleges masterminded the botched putsch, was music to government ears.
Yet, the content of his declaration indicates potential future challenges. Flynn justified extradition on the grounds that "radical Islam derive their ideology from radical clerics like Gulen, who is running a scam" and not on his alleged coup involvement. This suggests that a Trump administration may portray Turkey as a beacon of "radical Islam" if both countries cross swords over U.S. policy toward the Middle East.
And the Middle East provides plenty of scope for disagreements. Trump disavowed toppling Syrian President Bashar al-Assad or engaging militarily in the Middle East beyond defeating the Islamic State militant group (ISIS). He has also promised to recognise Jerusalem as the capital of Israel and tear up the nuclear agreement with Iran.
Even if a president Trump forsakes some of these positions, they do indicate a difficult road ahead. Trump will probably adopt a robust attitude against Tehran and a friendly posture to Arab opponents of the Muslim Brotherhood, which is closely allied to Turkey, and other Islamist groups.
He is also keen to restore cordial relations with Russian President Vladimir Putin and to coordinate military action in Syria. Despite recent Russia-Turkey reconciliation, they still disagree fundamentally on the longevity of Assad, the presence of Islamist militants in northern Syria and Turkey's desire to establish a security zone along the Turkey-Syria border.
Combatting ISIS has created a united front between countries with diametrically opposite objectives in Syria and Iraq. Once it is defeated, however, those divisions will rapidly rise back to the surface. Trump's proximate ties with Putin will likely frustrate Turkey's ambitions to play a key role in future regional developments. That, of course, assumes that Washington does not repeat Barack Obama's failed "reset" policy with Moscow.
Another source of discord may be potential character clashes between Trump and Turkish President Recep Tayyip Erdogan. Both are strong-willed, emotional, expressive and populist leaders which will possibly complicate dialogue between them. Obama's aloofness, while derided by his political rivals, was the perfect psychology to finesse disputes with a temperamental and voluble Erdogan.
By reacting coolly to Erdogan's uncompromising statements, Obama avoided unnecessary confrontations and misunderstandings. In contrast, the tendency of Trump to respond impulsively and vociferously to perceived slights and insults is a recipe for diplomatic showdowns with an equally combative Erdogan. To paraphrase a well-known English saying, similarity can breed mutual contempt.
In all likelihood, the state of U.S.-Turkey relations under Trump will probably follow the identical path trodden by Obama. Initial optimism very soon gave way to acrimony and strained cooperation. There is no reason why dynamics will be different this time around.
Fadi Hakura is head of the Turkey Project and an associate fellow at the London-based international affairs think tank Chatham House.