What Polls Say About Convicting Trump Ahead of Senate Impeachment Trial
Americans are divided on whether the Senate should convict former President Donald Trump, with the vast majority of Democrats supporting a conviction and the majority of Republicans favoring acquittal.
Trump's historic second impeachment by the House had more bipartisan support than his first, with 10 GOP representatives voting in favor of impeaching him, compared with the zero that supported it in 2020. A conviction in the Senate is unlikely, though, because Democrats would need 17 Republicans to vote to convict and 45 voted to dismiss the case entirely.
Every Democrat voted to convict Trump in 2020, and the same is likely to be the case with his second impeachment trial. Recent polls from Quinnipiac, Monmouth and AP-NORC show it's a popular position within the party, with an average of 88 percent of Democrats believing Trump should be convicted.
Seven of the 10 House Republicans who voted in favor of impeaching Trump already face primary challengers, and Nebraska Senator Ben Sasse, who voted against dismissing the case, faces a censure effort from his home state's GOP.
"Politics isn't about the weird worship of one dude," Sasse said in a video denouncing the censure effort. "The party can purge Trump skeptics. But I'd like to convince you that not only is that civic cancer for the nation, it's just terrible for our party."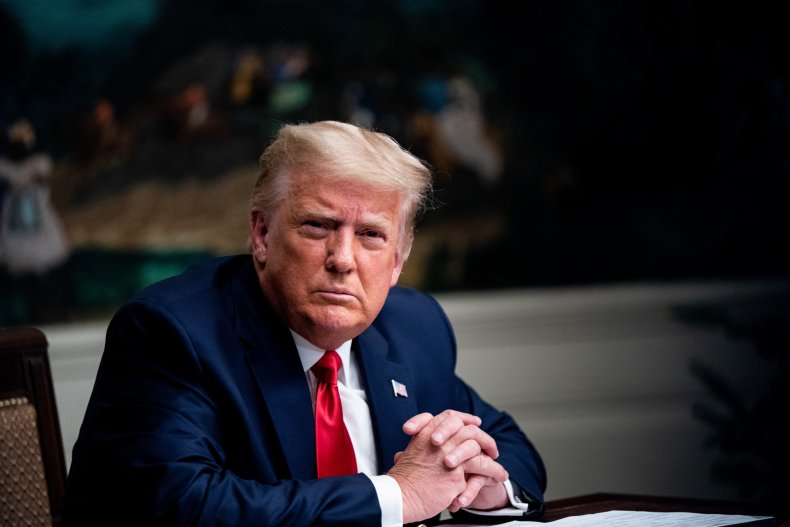 Fewer Republicans back Trump's acquittal than Democrats who support conviction, but a majority of Republicans want the Senate to vote in Trump's favor. About 83 percent of Republicans favor Senate acquittal for the former president, based on an averaging of the three polls from Quinnipiac, AP-NORC and Monmouth.
Representative Liz Cheney faced heavy backlash for her decision to impeach Trump but survived an attempt to oust her from her leadership position in the GOP. Some took the decision to keep Cheney as conference chair as a signal that Republicans in the Senate could vote to convict Trump without repercussions. So far, none have outwardly said they would vote against the president, although eyes are on Sasse and four other senators who voted to move the case to trial.
The most likely Republican to vote in favor of convicting Trump is Senator Mitt Romney. In 2020, he became the first senator in history to vote to convict a president from his own party. A poll taken after his 2020 vote found that 60 percent of Republicans had a negative reaction to it, but 36 percent of voters said they were more likely to vote for him in 2024.
"I think that the events that are considered earth-shattering or momentous in Washington, D.C., don't necessarily carry the same weight when you get out to voters across the country," pollster Scott Rasmussen told Desert News at the time.
However, the situation may be changing, and Romney's seeing a higher than ever disapproval rating among Republicans in the wake of his comments on Trump's impeachment being constitutional.
If the Senate votes to convict Trump, Democrats will be able to keep him from holding federal office in the future without Republican support, since they have a simple majority. A move that would irk Republicans, and which more than 90 percent of Democrats would support, polls show.