What Is PPP Loan Forgiveness Scheme?
When President Joe Biden announced his plan to slash student debt for millions of Americans on Wednesday, Republicans argued that the program would transfer money from blue-collar Americans to wealthy graduates.
Supporters of Biden's proposal hit back online, pointing out that many business owners, including GOP politicians, had benefited from debt relief for Paycheck Protection Program loans during the pandemic.
As of July 4 this year, 10.2 million PPP loans, introduced to support small businesses, had been fully or partially written off.
The first loans were authorized by the CARES Act in March 2020, which provided $350 billion of fully guaranteed funds.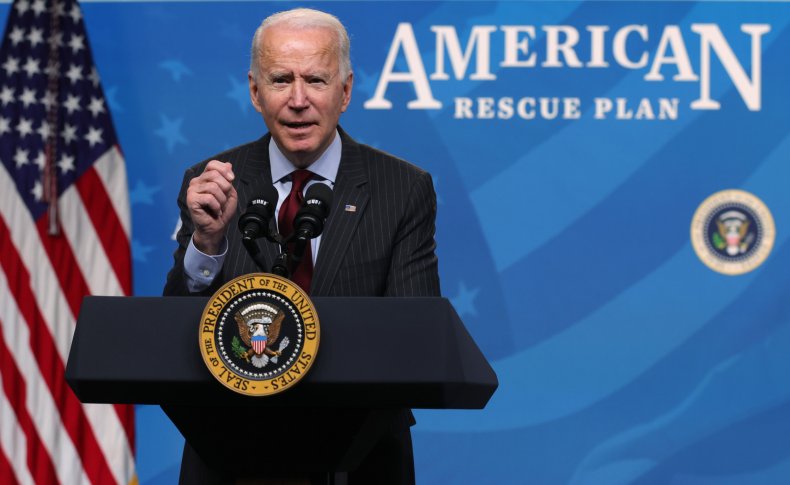 In April 2020, another $310 billion was allocated via the Paycheck Protection Program and Health Care Enhancement Act. A further $285 billion came in the second stimulus package of December 2020.
PPP borrowers were eligible for loan forgiveness if they used at least 60 percent of their loan to fund employee wages within 24 weeks of receiving the money.
The government's Pandemic Response Accountability Committee found that 97 percent of PPP loans were used to help fund payroll. The average amount of PPP loan forgiveness was $72,500.
After conservative attacks on the student debt plan, progressive groups pointed out that a number of GOP politicians had benefited from PPP write-offs.
The Center for American Progress posted a tweet showing that companies owned or part-owned by 13 Republican members of Congress had received PPP loan forgiveness.
The 13 include Rep. Marjorie Taylor Greene of Georgia, who received $183,504 in PPP loan forgiveness for her company Taylor Commercial. She has criticized the president's student debt plan in appearances on Newsmax and Real America's Voice.
Newsweek has contacted Greene for comment.
Who Is Eligible for Student Debt Relief?
Biden's student debt forgiveness program is available to borrowers who earn less than $125,000 a year.
Standard borrowers will be eligible for $10,000 in debt forgiveness, while those who received Pell financial support grants could get $20,000.
The Department of Education said it would set up a "simple" process for claiming this relief, which nearly 8 million Americans could receive automatically as the department already has their income data.
Prominent Republicans hit out at Biden's proposal, arguing that it privileges graduates over other types of worker.
Senate Minority Leader Mitch McConnell said it was a "slap in the face to working Americans who sacrificed to pay their debt or made different career choices to avoid debt."
Donald Trump Jr. tweeted: "Why is there so much student debt? Because leftwing universities keep on raising tuition, while graduating kids with worthless degrees.
"That's why any solution to student debt that doesn't touch the billions of dollars sitting in the university endowments is an absolute scam!"
In a reply to Harvard Law School professor Laurence Tribe, who welcomed Biden's announcement, Trump Jr. added: "Yes because thousands of Harvard Law grads need hard working blue collar workers to help them pay off their loans for them. Insane and disgusting."
The official House Judiciary GOP Twitter account posted: "If you take out a loan, you pay it back. Period." This prompted the Center for American Progress to share its list of 13 Republicans who benefited from PPP debt relief.