How to Get Student Loan Forgiveness Under Biden's Plan
President Joe Biden announced his long-anticipated plan Wednesday to cancel some student loan debt for eligible American borrowers after months of anticipation and pressure.
Biden posted an outline of his cancellation plans on Twitter explaining that $10,000 in debt would be forgiven for those who did not receive Pell Grants, but those who went to college on Pell Grants could have $20,000 forgiven. Biden's plan also specifies that the debt forgiveness will only apply to borrowers earning less than $125,000 a year and that the current pause on student loan payments will be extended one final time through December 31.
A White House fact sheet that was also released Wednesday afternoon explained that the Education Department would set up a "simple" application process for eligible borrowers to claim the relief. While it did not provide a set date on when this application will open, it said that it would be before the loan payment pause ends in December. Almost 8 million borrowers may also have their debt canceled automatically because the Education Department already has access to their relevant income data, the sheet said.
For those who meet the income threshold and other criteria, a cancellation of between $10,000 and $20,000 could eliminate a healthy chunk of their debt. According to the Education Data Initiative, the average federal student loan debt balance is $37,667. The current outstanding federal loan balance is $1.620 trillion and makes up 92.7 percent of all student loan debt.
Biden has voiced support for forgiving some extent of student loan debt ever since he was on the campaign trail. In a March 2020 Twitter post, Biden suggested that the U.S. should forgive a minimum of $10,000 in federal student loan debt per person.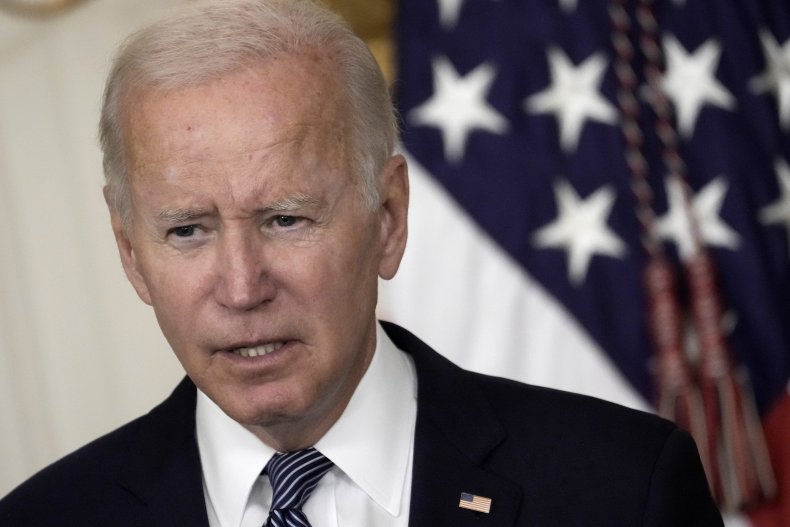 In a Medium post the following month detailing steps he said that the U.S. should take to ease the economic burden of the COVID-19 pandemic on American workers, the then-presidential candidate called for an immediate cancellation of at least $10,000 in student debt per person.
Biden appears to have stuck with the notion of $10,000 in debt forgiveness per eligible borrower during his presidency.
After Biden met with members of the Congressional Hispanic Caucus on April 25, California Democratic Representative Tony Cardenas said that he asked the president about potentially forgiving $10,000 in debt per borrower. Biden reportedly responded that he was "exploring doing something on that front," according to the Associated Press.
Prior to his announcement on Wednesday, Biden gave one of his most definitive indications on canceling student debt during an April 28 news conference at the White House. The president mentioned that he's considering "some debt reduction" but said that he was not mulling forgiving $50,000 in debt per borrower.
Some Democrats had urged Biden to cancel up to $50,000 in student loan debt per borrower through executive action.
In April, the Biden administration announced a plan that would result in debt forgiveness for about 40,000 borrowers due to revisions to aspects of the Department of Education's income-driven repayment programs. The Education Department also announced in June that student loans would be canceled for 200,000 borrowers who had been misled or defrauded by their former university or college.