Student Loan Cancellation Update: Joe Biden Considering Less Than $50,000
President Joe Biden said Thursday that he's considering "some debt reduction" and that he'll "have an answer on that in the next couple weeks."
Biden said that he is not considering forgiving $50,000 in debt per borrower, as some Democrats are calling for, but he's "in the process of taking a hard look at whether or not there will be additional debt forgiveness."
The president's remarks came after his administration announced a new plan last week that would immediately forgive debt for about 40,000 borrowers. But Biden has been facing pressure to take additional steps to relieve the burden of student loan debt.
More than 43 million borrowers in the U.S. have federal student loan debt, and the average federal student loan debt balance is $37,113, according to the Education Data Initiative. It was not immediately clear what level of debt cancellation Biden may be mulling or who may qualify for the forgiveness, but he has publicly expressed support in the past for canceling at least $10,000 per borrower.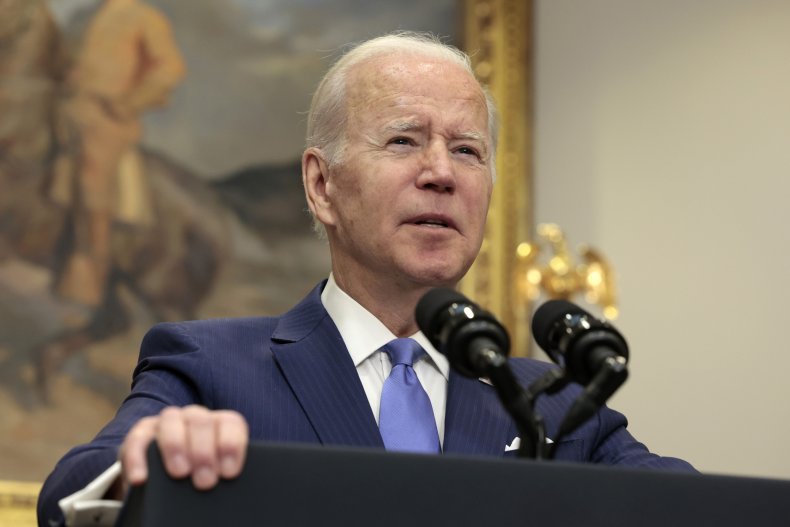 A meeting on Tuesday between Biden and some members of the Congressional Hispanic Caucus centered on Biden's possible student debt cancellation plans, CBS News reported. California Democratic Representative Tony Cardenas, who attended the meeting, told CBS that Biden indicated he was open to forgiving debt for borrowers who went to public or private institutions.
Cardenas said that Biden did not pinpoint a certain amount of debt that he would be open to canceling and did not say that he would "wipe out all student debt," CBS reported.
Cardenas did tell The Washington Post, however, that Biden was "incredibly positive" about encouragement to cancel $10,000 in debt per borrower.
The graph above shows the number of loan holders who may benefit from varying levels of student debt cancellation. You will find more infographics at Statista.
Not all are on board with Biden's potential debt cancellation plans.
A group of Republican senators announced proposed legislation on Wednesday that would ban Biden from canceling student loan debt, add limits on how long an administration can halt student debt payments and include a congressional review to any instance where the president or secretary of education suspends or defers federal student loan payments.
The bill would amend the Higher Education Relief Opportunities for Students Act of 2003, which it alleged that the executive branch "abused" during the COVID-19 national emergency in regard to federal student loan repayment pauses, Newsweek previously reported. Federal student loan payments have been paused since the start of the COVID-19 pandemic in 2020, and the federal student loan moratorium is currently set to expire on August 31 this year.
Because Biden has promised an answer on debt forgiveness in the coming weeks, and Democrats currently control both chambers of Congress, the chances of the Republicans' bill being passed and becoming law before a decision appears slim.
Newsweek reached out to the White House for additional comment.
Update 4/28/22, 1:50 p.m. ET: This story was updated with additional information and background.