What Republicans and Democrats Lost in the Second Stimulus Bill
Though Congress passed a COVID-19 relief package on Monday, not every aspect pushed for by Democrats and Republicans was agreed upon.
Early on in negotiations, Democrats insisted that the bill should be worth over $1 trillion, but a bipartisan proposal brought this number down to $908 billion. Despite the decrease, the amount was still not agreed upon by Republicans, and eventually $900 billion was settled upon.
The amount of the direct payments to Americans was also less than Democrats wanted. Earlier they pushed for the checks to be worth $1,200—the same amount as in the Coronavirus Aid, Relief and Economic Security (CARES) Act—but many Republicans opposed.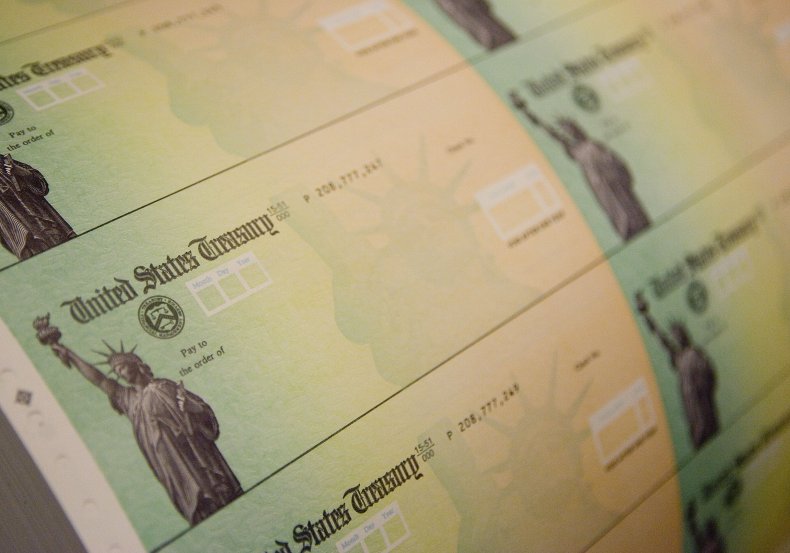 Missouri Republican Senator Josh Hawley broke ranks to push for the $1,200 checks, alongside Vermont Senator Bernie Sanders. Senate Minority Leader Chuck Schumer also backed the $1,200 checks, but the proposal was blocked by Wisconsin Republican Senator Ron Johnson, who insisted "I'm not heartless."
While the bill includes enhanced unemployment benefits, some Democrats, such as West Virginia Senator Joe Manchin, wanted these benefits to last longer than what was agreed upon. In the bill, the $300 per week unemployment benefits are set to last an additional 11 weeks, while the $908 bipartisan proposal had them lasting for 16 weeks.
According to CNN, Manchin expressed his frustration over the "awful" 11-week agreement, saying, "I blame all of us for allowing all of this to happen."
Democrats were also forced to give up their demand for approximately $160 billion in aid for states and local governments.
Democrats have already indicated that they want to see another relief bill passed under President-elect Joe Biden. During a press conference on Sunday, House Speaker Nancy Pelosi said, ""I consider this a first step and again, more needs to be done...That will be happening under the Biden-Harris administration."
Republicans didn't get everything they wanted, either, including coronavirus-related liability protections for companies. While speaking to reporters on December 8, McConnell backpedaled this demand but also indicated opposition to the Democratic demand for aid to states and local governments.
"What I recommend is we set aside liability and set aside state and local, and pass those things that we can agree on knowing full well we'll be back at this after the first of the year," McConnell said.
Republicans were also forced to abandon a provision that would have restricted the Federal Reserve's emergency lending powers, even as lawmakers from both sides agreed to lessen the lending facilities created by the CARES Act. The provision was pushed by Pennsylvania Republican Senator Patrick Toomey, who told CNBC's Squawk Box that he supported the Federal Reserve's credit program in March, but wanted it wound down in December.
"These are unprecedented, extraordinary powers, and they're only justifiable in a real emergency," Toomey said on the show. "The Fed recognized that. They came to Congress back in March and said, 'This is what we'd like to do. Will you fund it?' And then they set them up, and I voted for that. I supported that because I thought we were in such an emergency. We are clearly not in a financial crisis at this point."
The bill passed Monday does include $600 direct payments to eligible Americans, enhanced unemployment benefits of $300 per week and roughly $284 billion to help businesses via Paycheck Protection Program (PPP) loans. It also has rental assistance worth $25 billion, aid for schools and colleges worth $82 billion, and an extended eviction moratorium.