What to See on Stage During the Holiday Season
With the holiday season upon us, theaters are open for business again, and some of the best business can be found off the beaten track. Tickets for hard-to-get shows are, well, hard to get. So if you know someone who knows someone who once knew someone, and you can get for tickets for Phantom, Lion King, Wicked or Hamilton, go for it—or put them in touch with me.
But New York has plenty of other more-than-worthy shows, things that are light and fun— not that serious plays aren't welcome. For now, however, weighty affairs will just have to wait. What follows is a personal list of some of the fun and funnier things on the New York stage this holiday season.
The Streets of New York
The Irish Repertory Theatre does many things well, but it does two things particularly well: serious dramas and older musicals. Now the company its reviving The Streets of New York, its 2002 musical adaptation of Dion Boucicault's 1857 play. It as been adapted with songs and directed by Charlotte Moore. This is a slightly more optimistic take on Boucicault's play, and it certainly is a more tightly plotted one. For more information and tickets go to IrishRep.org.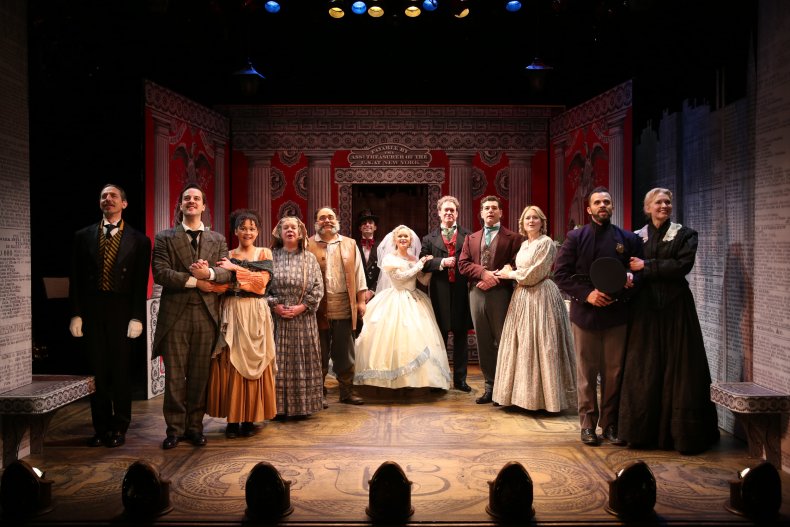 The Alchemist
Red Bull Theater, which hit pay dirt with Jeffrey Hatcher's adaptation of Nikolai Gogol's The Government Inspector has apparently done it again with Ben Jonson's The Alchemist. Hatcher again teams up with director Jesse Berger. If you haven't read the original Jonson play, don't worry, nobody else has either. He's impenetrable; this is not. It's just two hours of laughter. As The Government Inspector proved, Red Bull has a talent—an alchemical one, if you will, or even if you won't—for making the most difficult plays accessible and fun and this has all the makings of a special evening. If you can't make it to New York, the production will be available for streaming in January. For more information and tickets go to RedBullTheater.com/The-Alchemist.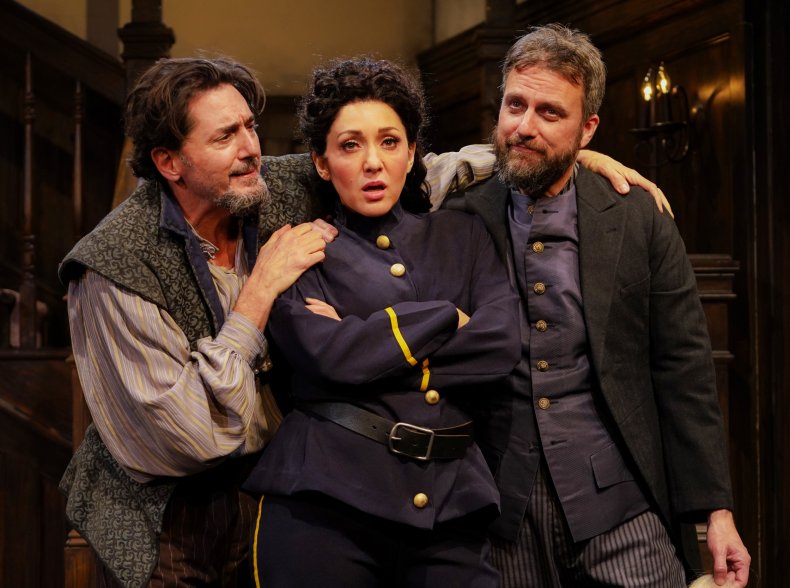 A Charlie Brown Christmas Live on Stage
For very young people, baby boomers who saw the original and Charles Schulz completists, from December 21 to 24, A Charlie Brown Christmas Live on Stage, a TV classic, heads to the New York at the Palladium Times Square. Vince Guaraldi fans are in luck: All the upbeat jazz music from the classic TV show is still here. For more information and tickets go to ACharlieBrownChristmasLive.com.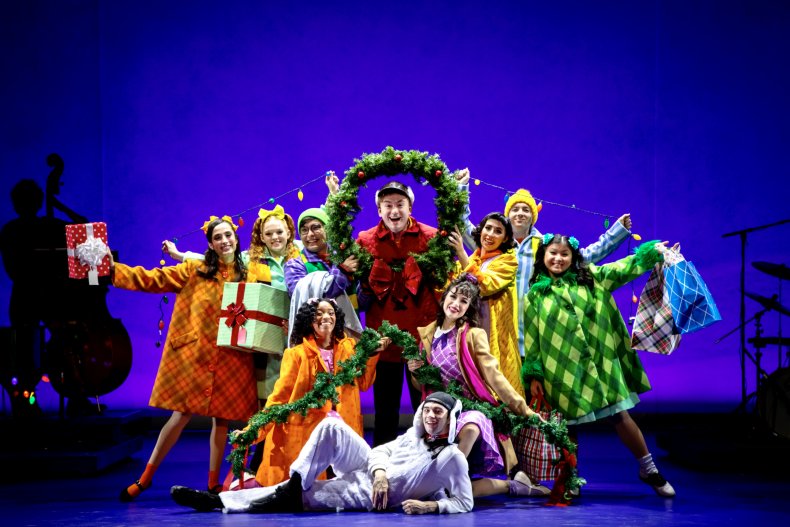 Come From Away
When it debuted on Broadway in 2017, Come From Away was breath of fresh air, a feel-good musical about the aftermath the September 11 attacks. Now after a year and a half shutdown, it is the shot of adrenaline that theater-goers and former shut-ins need. The true story of people coming together to support others in distress struck a chord with audiences four years ago, and the message hits home now more than ever. For more information and tickets go to ComeFromAway.com.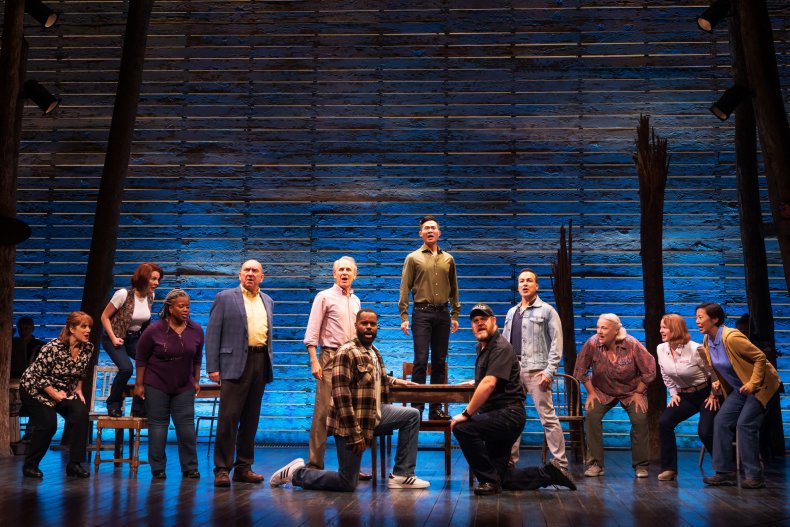 Little Shop of Horrors
This musical is filled with some of the best and funniest songs that Howard Ashman with composer Alan Menken (The Little Mermaid, Beauty and the Beast, God Bless You, Mr. Rosewater) ever produced, and the Westside Theatre in Hell's Kitchen (sorry: Clinton) is the perfect setting for this Faustian tale of nebbish who sells his soul to an overgrown Venus flytrap with megalomaniacal tendencies. Tammy Blanchard, Jeremy Jordan and Christian Borle star. For more information and tickets go to LittleShopNYC.com.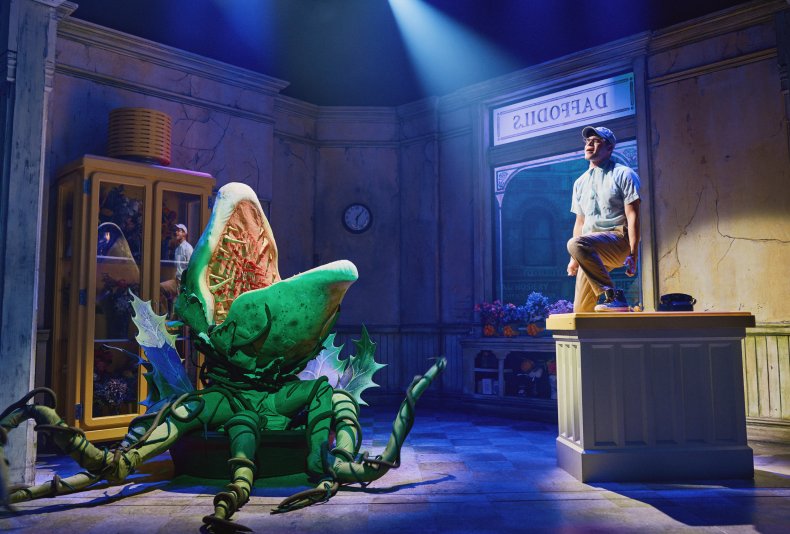 One More for the Road
Bob Anderson brings his Frank Sinatra show, One More for the Road, to Carnegie Hall on December 11 at 7 p.m. Anderson will be backed by a 32-piece orchestra as he performs some of Sinatra's biggest hits. And thanks to the work of Oscar- and Emmy Award–winning makeup artists—Anderson not only sounds like Sinatra, he looks like him, too. For more information and tickets go to BobAnderson.com.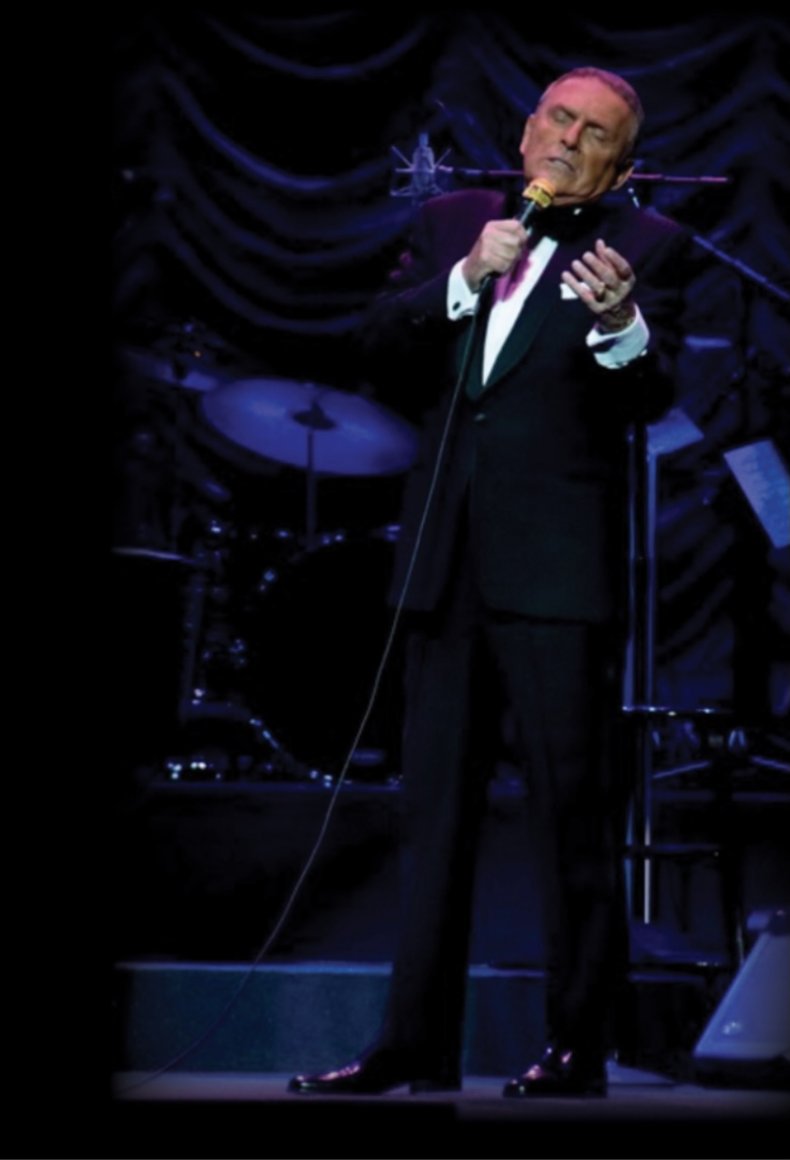 The Play That Goes Wrong
In his classic review of the musical Marlowe, Frank Rich wrote in The New York Times: "When everything goes right in a musical, the audience feels a rush of exhilaration that is the quintessence of Broadway. And what happens when everything goes wrong? Well, when everything goes wrong, another kind of giddiness sets in—that same slaphappy feeling that comes when Laurel and Hardy send a grand piano crashing down a flight of stairs." Well The Play That Goes Wrong takes that lede as a mission statement, and the results are often hilarious—and have been for over 1,000 performances so far—and always funny. Casual theater goers will find it a hysterical if unbelievable take on the theater. Anyone who has worked on more than two plays will see it as kitchen sink realism. For more information and tickets go to BroadwayGoesWrong.com.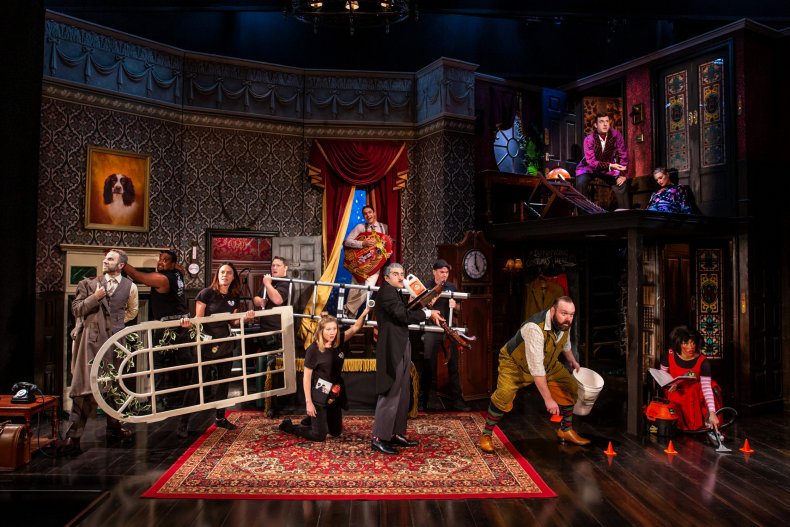 A Sherlock Carol
There are probably 1,001 Christmas Carols playing in any given town, but if you're not related to one of the Tiny Tims, chances are you'll miss them and go for Alastair Sim on one of the 1,001 times the movie version will be playing. How does this stand out from the crowd? Elementary! (Sorry, again, but I had to do it.) An adult Tiny Tim hiring Sherlock Holmes to investigate the death of Scrooge, who has died under mysterious circumstances. Expect a visit from a few spirits to fill you with the holiday spirit. And if that isn't enough, seeing Thom Sesma (Scrooge) on stage is always worth a visit. For more information and tickets go to ASherlockCarol.com.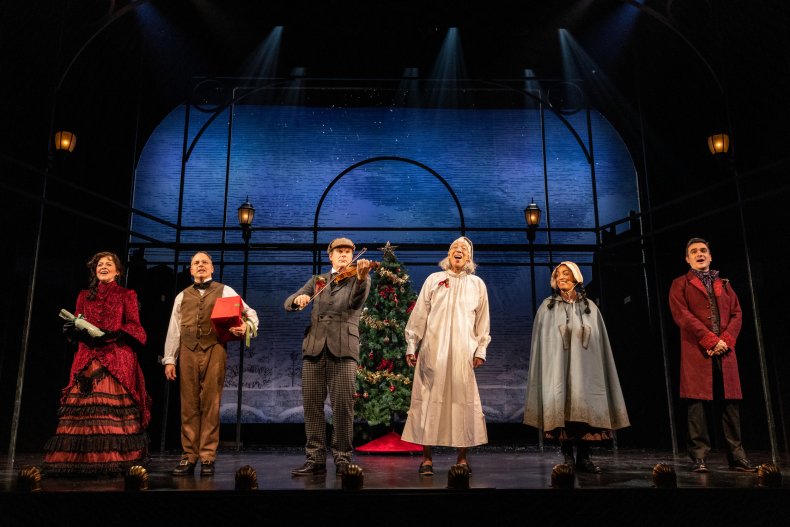 And if you really hurry…
There are still a few performances left of Morning's at Seven, which closes, way too early, on December 5, you'll see some of the best actors in a solid, fun play. For more information and tickets go to MorningsAt7.com.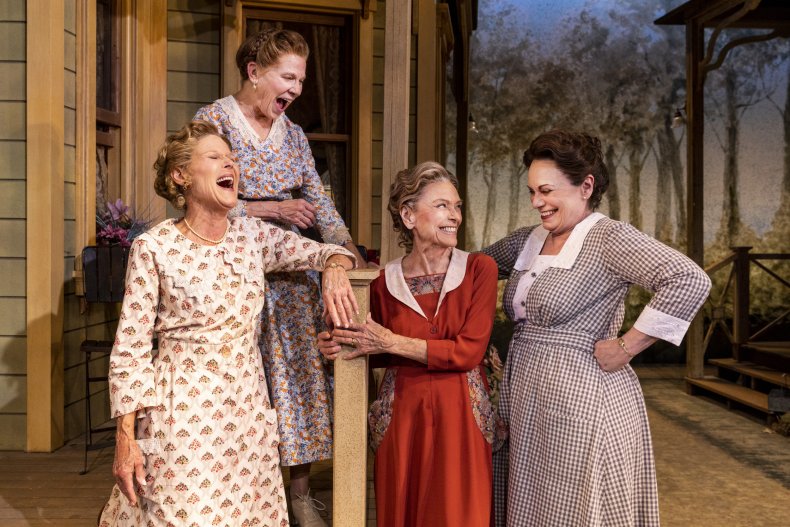 Love Actually? The Unauthorized Musical Parody
Just this side of parodies, a holiday favorite, Love Actually, is getting a satirical treatment in appropriately enough Love Actually? The Unauthorized Musical Parody. Die-hard fans of the movie—and aren't all its fans die-hards?—will get to re-experience their favorite scenes—almost, and no good scene goes unpunished here. It features "awkward meet-cutes, over-the-top grand gestures, and lots and lots of love, actually." For more information and tickets go to LoveActuallyParody.com.
And if you can't make it to a theater…
Be a Broadway Star! is a board game created by Broadway producer Ken Davenport that allows theater fans, geeks, showoffs and borderline nerds to live out their fantasies from community theater all the way to center stage at the Stephen Sondheim Theater. It is available on Amazon and BeABroadwayStar.com.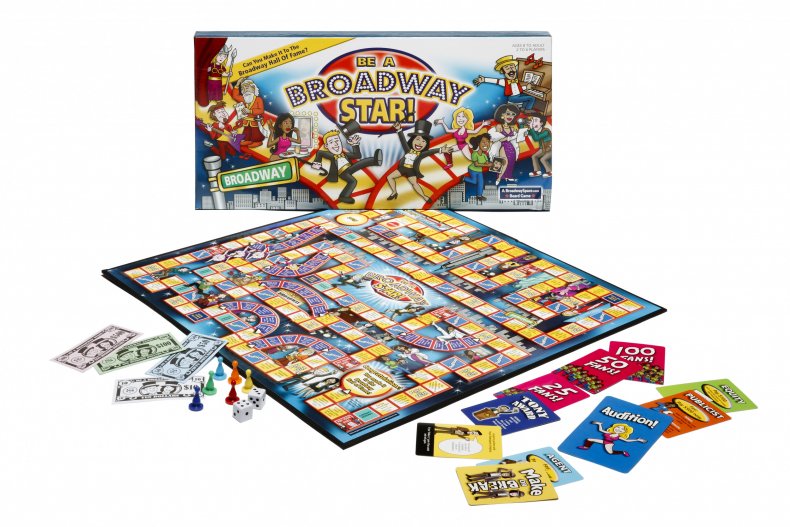 Update 12/14/2021 12:21 p.m.: This story was updated to include a photo from The Streets of New York.
Update 12/16/2021 11:25 a.m.: This story was updated to include more information about The Alchemist and it becoming available for streaming in January.