What Time Will Kate Moss Testify? How To Watch Depp-Heard Trial Today
The Johnny Depp v. Amber Heard defamation trial is in its final week and a key witness is expected to take to the stand today—Kate Moss.
Moss, 48, dated Depp in the 1990s and it has been reported that the supermodel will testify on his behalf today in a move that could change the course of the multi-million-dollar trial.
The Pirates of the Caribbean actor, 58, is suing his ex-wife Heard, 36, for defamation over a 2018 op-ed in The Washington Post, in which she wrote that she had been a victim of domestic abuse. Although Heard didn't name her alleged abuser, Depp's legal team has argued that it was obvious she was referring to him.
Heard is countersuing for $100 million for nuisance.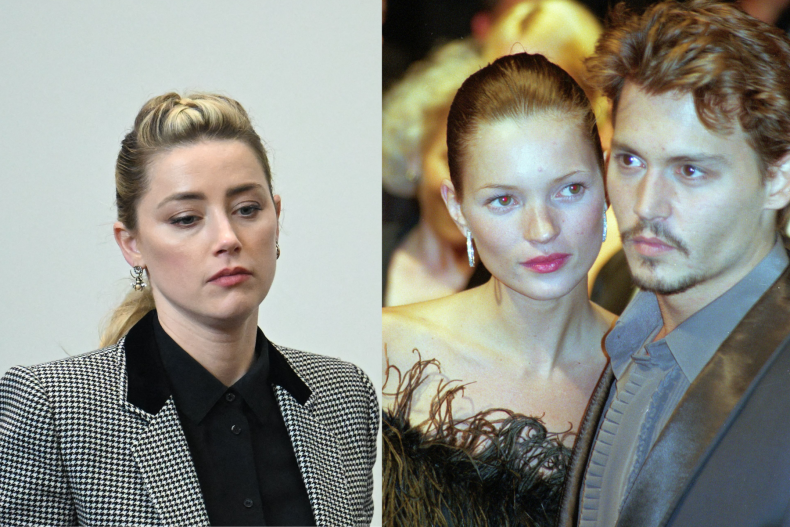 What Time Will Kate Moss Testify in the Johnny Depp Trial?
A source close to Depp told Newsweek that Moss is expected to testify as a rebuttal witness on Wednesday.
The exact time she will take to the stand is not yet known, but the court in Fairfax, Virginia, resumes at 10 a.m. ET and runs until 5 p.m. ET.
The trial has been running Monday to Thursday, with a three-day break for the weekend.
Moss is scheduled to address the court via videolink.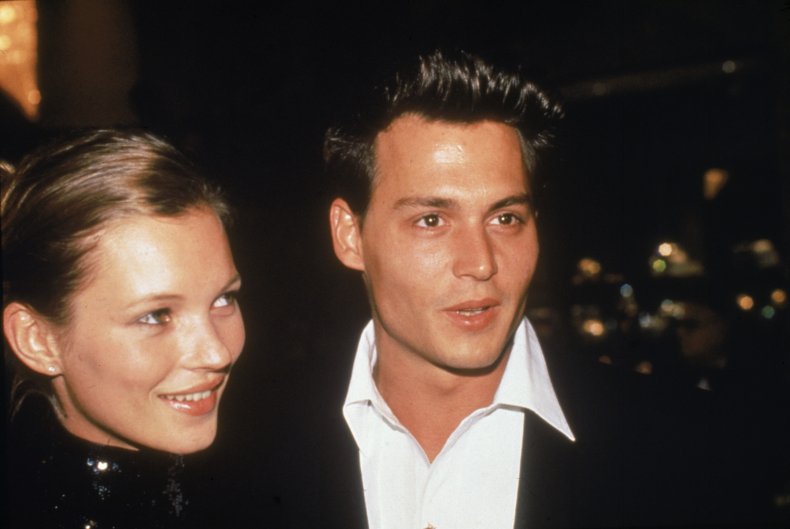 Why Is Kate Moss Testifying?
During Heard's testimony on May 5, she detailed instances of alleged abuse between her and her ex-husband. She also cited his earlier relationship with Moss and an unverified rumor that Depp had once pushed Moss down a flight of stairs.
"I don't hesitate and wait—I instantly think of Kate Moss and stairs," Heard said.
This comment prompted celebrations from Depp's lawyers, with attorney Benjamin Chew turning to other members of his team and giving a fist pump.
Experts believe this is because Heard may have unintentionally "opened a door" for more recent evidence to contradict the stair-pushing rumor.
Moss has not accused Depp of being violent when they were together.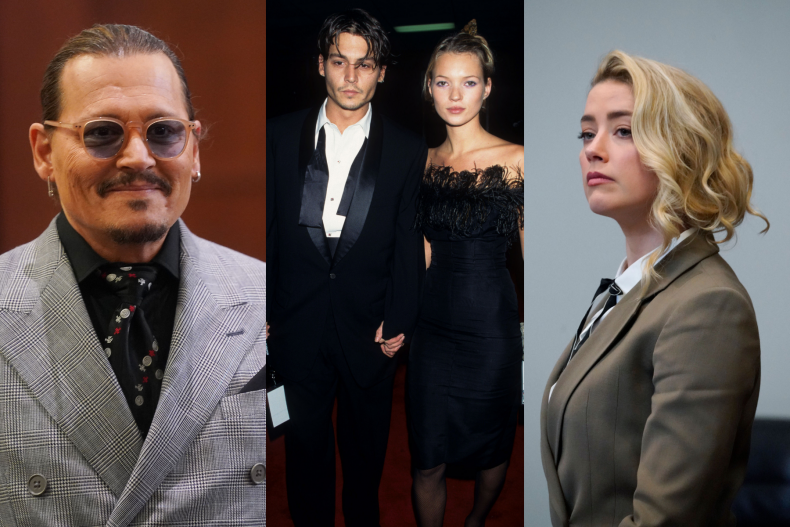 How To Watch the Depp v. Heard Trial Live
The defamation trial is being streamed live by a number of outlets.
On YouTube, viewers can tune into the live streams from Sky News, Law & Crime Network and Court TV.
Viewers can also watch the proceedings live on the Law & Crime Network and Court TV websites.
Newsweek will be covering all the breaking stories from the courtroom on our live blog.
Judge Penney Azcarate has confirmed that jury deliberations will begin as soon as the closing arguments are wrapped up on May 27.