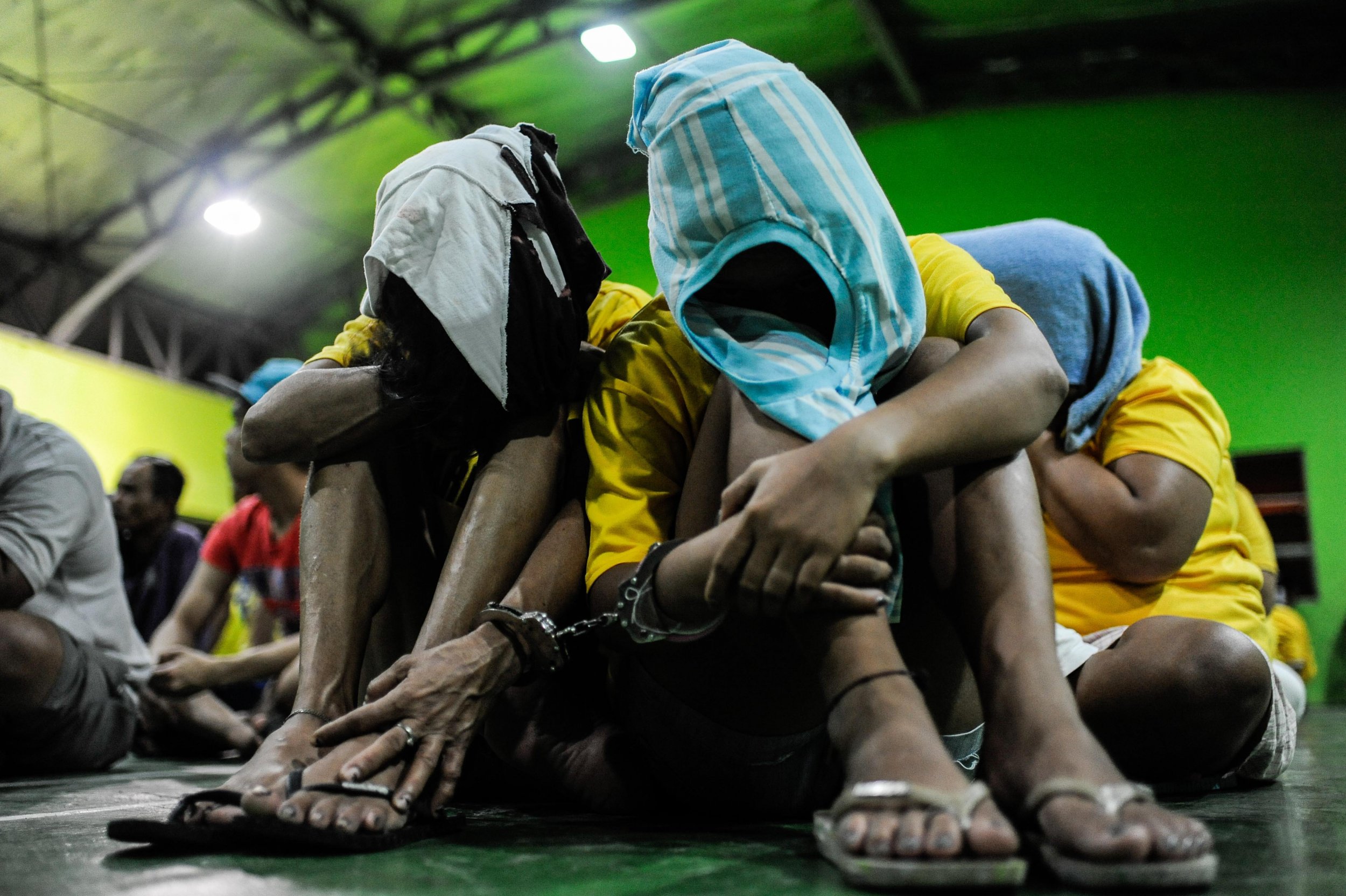 This article first appeared on the American Enterprise Institute site.
The Washington Post has obtained a transcript, produced by the Philippines' foreign ministry, of this month's phone call between Donald Trump and his Philippine counterpart, Rodrigo Duterte.
The text of the transcript accords with the reporting that followed the call, so the vomit-inducing portions do not come as a surprise.
President Trump, rather than simply acknowledge the Philippine's drug problem or offer US assistance in the anti-drug campaign, instead offered President Duterte unqualified praise: "I just wanted to congratulate you because I am hearing of the unbelievable job on the drug problem…what a great job you are doing."
That "great job" includes thousands of extrajudicial killings, including of children.
Trump may have considered it undiplomatic to raise that point on this introductory call, but he needn't have given Duterte his blessing.
Also unsurprising, though equally distasteful, was President Trump's description of Chinese president Xi Jinping as "a good guy." Trump claimed he "got to know him well" during their two days of meetings at Mar-a-Lago and that they "became friends."
Trump has been consistent in describing Xi in such terms since the Florida summit. If he's being sincere, then the most significant part of that meeting may not have been the Syria strike and the signal it should have conveyed to China, but rather Xi's successful charm offensive—this one aimed squarely at the American president.
What is surprising about this transcript is what's missing—namely, any mention of the alliance or of those security concerns most closely shared by the United States and the Philippines.
No mention of the South China Sea, no mention of terrorism or piracy, no mention of the impending Balikatan exercises (which involved over 5,500 US and Philippine personnel). No banal platitudes about the decades-old alliance that has served the interests of both countries during times of war and times of peace.
There are good reasons for President Trump to discuss North Korea with the Philippine president (although, according to the transcript, Trump did not actually make any asks, vague or otherwise, of Duterte). But the alliance's importance goes far beyond what it can contribute to the crisis on the Korean peninsula.
Indeed, it should play a key role in maintaining an Asia-Pacific balance of power favorable to American interests. Duterte's hostility to the United States is well known, but President Trump's failure to even pay lip service to the alliance will only encourage China in its quest to displace American power in Asia.
Michael Mazza is a research fellow in foreign and defense policy studies at the American Enterprise Institute (AEI).