Philippines: 30 'Drug Dealers' Executed in Duterte's First Four Days as President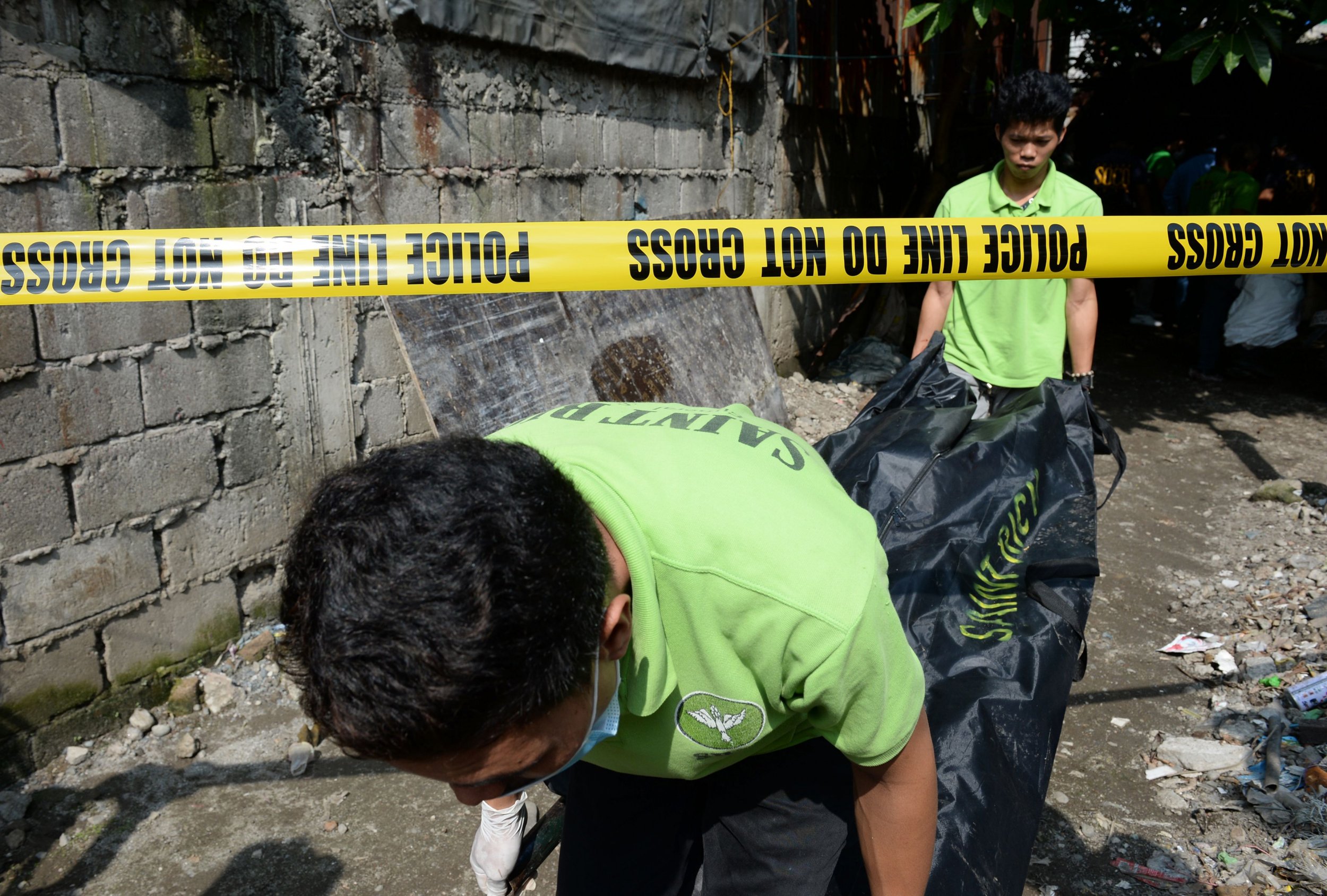 The Philippines's new president, Rodrigo Duterte, appears to be living up to his nickname after less than a week in office.
Police in the island country have said that some 30 suspected drug dealers have been killed since Duterte—dubbed The Punisher for his hardline stance on drugs—was sworn into office Thursday.
Formerly the mayor of the southern town of Davao, Duterte, 71, was elected in May following an explosive campaign in which he vowed to kill thousands of criminals and "fatten the fish" in Manila Bay in the capital Manila by dumping their bodies there. Following his oath, Duterte urged his supporters to do away with drug traffickers, reportedly saying: "Go ahead and kill them yourself as getting their parents to do it would be too painful."
The police chief for the Manila region, Oscar Albayalde, said that five drug dealers were killed following a gun battle with police Sunday, Reuters reported. Three other people were killed in other parts of Manila Sunday, while 22 were killed outside the capital. Police also made a seizure of 180 kilograms of methamphetamine—known locally as shabu—worth around 900 million Philippine pesos ($19 million), according to national police chief Ronald dela Rosa.
In total, more than 100 people have died—most suspected drug dealers, rapists and car thieves—in police operations since the election on May 9.
The secretary-general of the National Union of People's Lawyers, Edre Olalia, said in a statement Monday that the murder of suspected drug dealers was not a "quick fix" to the problem. "Let us be crystal clear: the drug menace must stop," said Olalia. "Yet the apparent serial summary executions of alleged street drug users or petty drug lords which appear sudden, too contrived and predictable must also stop. The two are not incompatible."