What the Tyre Nichols Body Cam Videos Revealed About Deadly Arrest
Footage of Tyre Nichols being beaten by police officers in Memphis on January 7 was released to the public on Friday.
The 29-year-old father died three days after he was kicked and punched during a traffic stop. Five officers have been charged over the incident. So far, lawyers for two of them have said they intend to plead not guilty.
Just over 26 minutes of footage have been published, split into four sections recorded by different cameras.
The first, second and fourth clips are taken from officers' body cams, while the third contains footage captured from a pole camera above.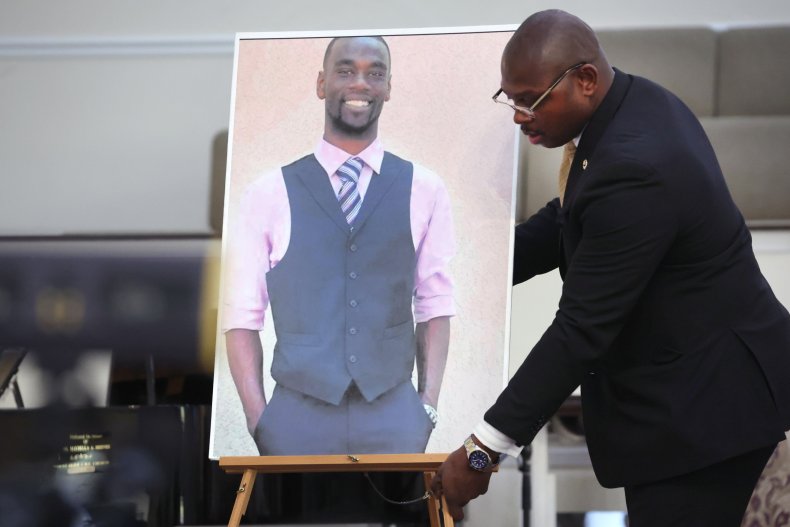 After the footage was released, thousands protested against police brutality in cities including Memphis, New York City, Washington, D.C., Los Angeles, San Francisco and Portland.
The first clip begins with officers dragging Nichols out of his car as he says: "I didn't do anything." The footage doesn't show or mention why he was pulled over.
Officers repeatedly order Nichols to "get on the ground," at some points using profanities, while he is manhandled and threatened with a stun gun.
Nichols, who does not appear to be physically resisting, is ordered to "get on your stomach." At this point, Nichols breaks from police and runs down the street. The officers deploy the stun gun and pepper spray, which they are later shown washing out of their own eyes.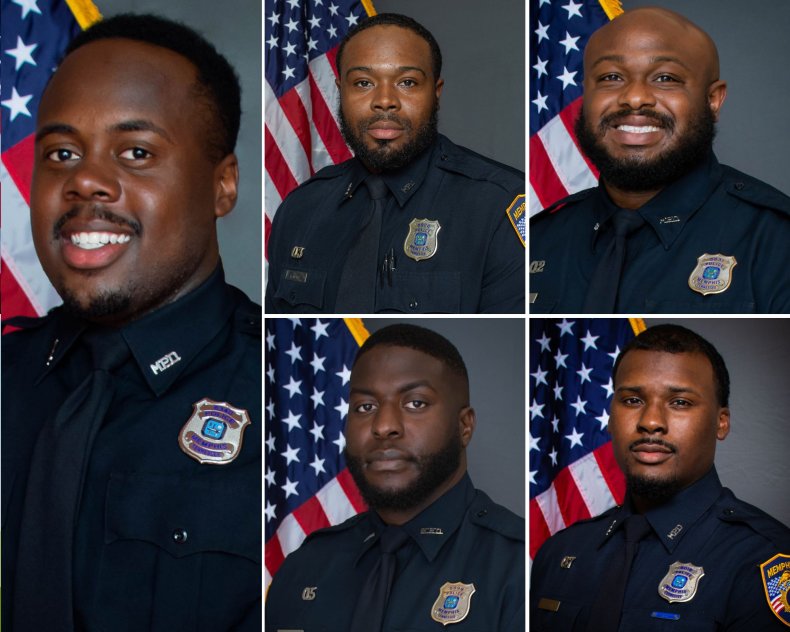 The second clip, from another officer's camera, begins with police catching up with Nichols after he had tried to flee.
Officers pin Nichols to the floor, with one shouting: "Give me your hand." At one point Nichols can be heard shouting for his mother. The video then briefly stops, although audio remains, and you can hear what sounds like Nichols screaming. Shortly after the visuals restart, officers can be seen repeatedly punching and pepper-spraying Nichols. He does not appear to be offering any resistance.
The third clip, filmed from above, shows one officer kicking Nichols in the head twice. Another hits him several times using a baton and several officers punch him.
Nichols is left lying on the ground, before being propped up against an unmarked police vehicle. By this point he doesn't appear to be entirely responsive.
The fourth clip shows the same scene from the perspective of another officer. In the footage two officers attempt to pin Nichols down, while the officer wearing the camera threatens to pepper-spray him.
Nichols can be heard shouting "Mom," while the officer wearing the camera pulls out his baton and strikes him several times. Another officer is seen punching Nichols as more police arrive on the scene.
The footage ends with one member of law enforcement complaining that he'd been hit by pepper spray, before the officer recording walks away panting to recover his breath.
Five officers—Tadarrius Bean, Demetrius Haley, Emmitt Martin III, Desmond Mills Jr. and Justin Smith—have been charged with second-degree murder, aggravated assault, aggravated kidnapping, official misconduct and official oppression.
Lawyers for Martin and Mills have said they plan to plead not guilty. It is not yet known how the other three officers will respond to the charges.