What Are UNESCO Heritage Sites? Fears for Ukraine's Amid Russian Invasion
Russia's invasion of Ukraine poses a threat to the country's wide cultural heritage, United Nations officials have said.
Today, March 4, marks the ninth day of Russia's ongoing invasion of Ukraine—a military campaign that has killed hundreds of civilians, including children, according to the United Nations, and potentially thousands according to the Ukrainian government.
The invasion has sparked international outcry and concern as harrowing images and footage of destruction in Ukraine emerge.
On Thursday, the United Nations Educational, Scientific and Cultural Organization (UNESCO) expressed concern about Ukraine's culture and history.
Particularly striking were reports about attacks on schools, and UNESCO said nationwide closure of education facilities has affected the entire school-aged population.
The agency also highlighted reports of attacks on historic monuments and sites, such as one attack that affected the Babyn Yar Holocaust memorial.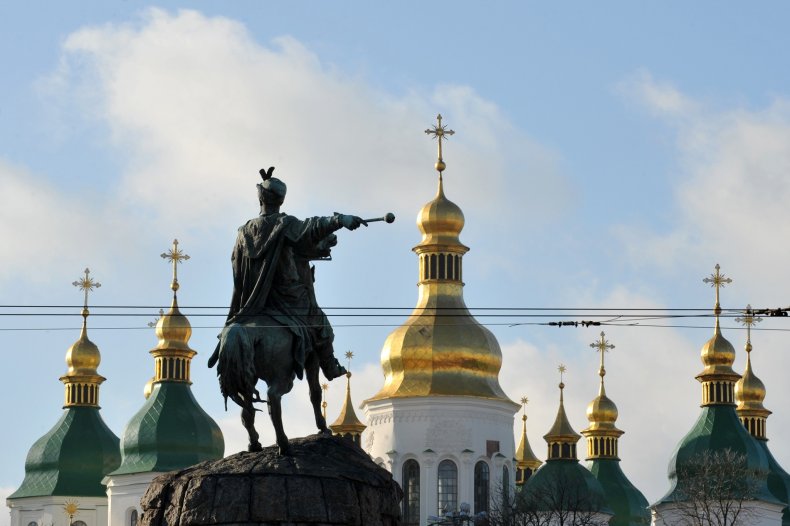 "In order to prevent attacks, UNESCO, in close coordination with the Ukrainian authorities, is working to mark as quickly as possible key historic monuments and sites across Ukraine with the distinctive emblem of the 1954 Hague Convention, an internationally recognized signal for the protection of cultural heritage in the event of armed conflict," the agency said.
Ukraine is home to seven UNESCO World Heritage sites, including the Saint-Sophia Cathedral which represents the architectural and the monumental art of the early 11th century.
Ukraine is also home to the city of Lviv, historically a commercial and religious hub founded in the late Middle Ages that "reflects a synthesis of Eastern European traditions," UNESCO states.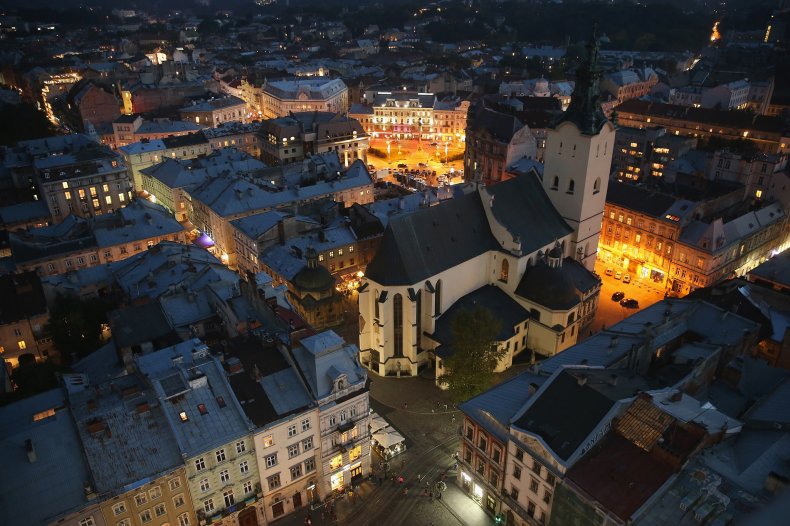 On Thursday, Canada's CBC news outlet reported that civilians in Lviv were blocking roads with heavy machinery and barricades and were covering historic artifacts with metal sheets. The city has become a refuge for displaced Ukrainians partly due to its relative close proximity to the border with Poland.
A UNESCO World Heritage site is the designation given to places on Earth that are considered to have outstanding universal value to humanity and should therefore be preserved for future generations.
The Pyramids of Egypt, the Great Barrier Reef in Australia, the Grand Canyon in the U.S. and the Taj Mahal in India are all examples of sites included in the UNESCO World Heritage List.
To be selected for inclusion in the list, sites must be of outstanding universal value and meet at least one out of ten selection criteria. Some of these criteria state that the site must "represent a masterpiece of human creative genius" or illustrate "significant stages in human history."
UNESCO helps states to preserve World Heritage properties by offering technical assistance and training and encourages the setting up of reporting systems.