What Vladimir Putin Has Said About Finland and Sweden Joining NATO
Russian President Vladimir Putin has been a vocal critic of Finland and Sweden since reports emerged that they were both seeking to join NATO in the wake of the Russian invasion of Ukraine.
Since Russia invaded its neighbor on February 24, both Finland and Sweden have been considering ending decades of military neutrality to join the 30-nation alliance, contradicting Putin's war aims while doing so.
Putin has repeatedly said that the eastward expansion of NATO was the reason why his country invaded Ukraine. The war has killed thousands of people on both sides and displaced millions more.
Sweden followed Finland on Monday and confirmed it will apply to join NATO. Finland has an over 800-mile border with Russia and has fought two wars against the country in the past, and it has become increasingly concerned about its security following Russia's invasion of Ukraine.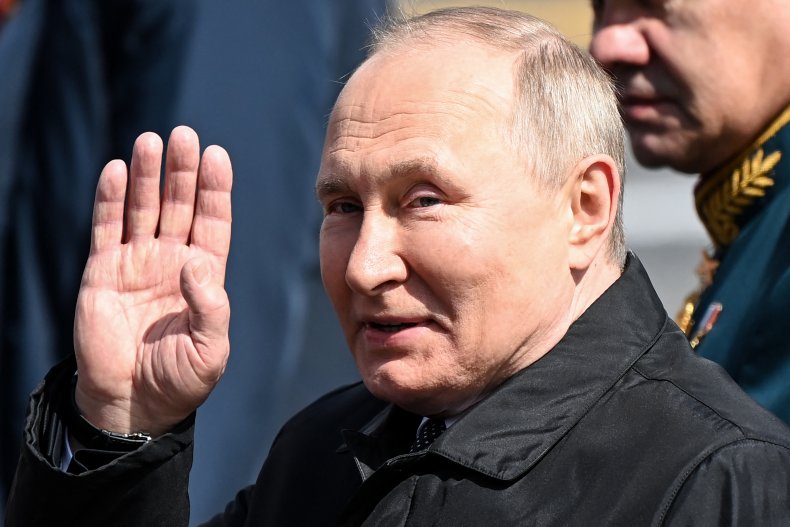 Moscow has repeatedly warned that there will be "retaliatory steps" to the two countries' move to join the alliance, including the possible deployment of nuclear weapons. Until recently, Putin has not publicly said much about the possibility of Finland and Sweden joining NATO.
Speaking to the leaders of a Russian-dominated military alliance of former Soviet states on Monday, Putin warned the West that Russia would respond if NATO began to boost military infrastructure in Sweden and Finland.
He told leaders of the Collective Security Treaty Organization—which includes Belarus, Armenia, Kazakhstan, Kyrgyzstan and Tajikistan—that the enlargement of NATO was being used by the United States in an "aggressive" way to ignite security tensions.
Putin said he had no problem with Finland or Sweden, so there was no direct threat from NATO enlargement that included those countries. "But, the expansion of military infrastructure into this territory would certainly provoke our response," he said.
"What that (response) will be—we will see what threats are created for us," Putin said at the Grand Kremlin Palace. "Problems are being created for no reason at all. We shall react accordingly."
On Saturday, Putin warned Finnish President Sauli Niinisto in a phone call that relations between the two neighbors will be "negatively affected" if Finland applies for NATO membership.
The Kremlin's press service said in a statement that Putin told Niinisto that his country's abandonment "of its traditional policy of military neutrality would be an error since there are no threats to Finland's security."
"Such a change in the country's foreign policy could negatively affect Russian-Finnish relations, which had been built in the spirit of good neighborliness and partnership for many years, and were mutually beneficial," the statement added.
Russia also cut off electricity supplies to Finland on Saturday, according to the Finnish grid operator. Russian energy supplier RAO Nordic said the move to suspend supplies was allegedly linked to problems with payments and not the current political situation.