What Went Wrong with HBO's 'Vinyl'?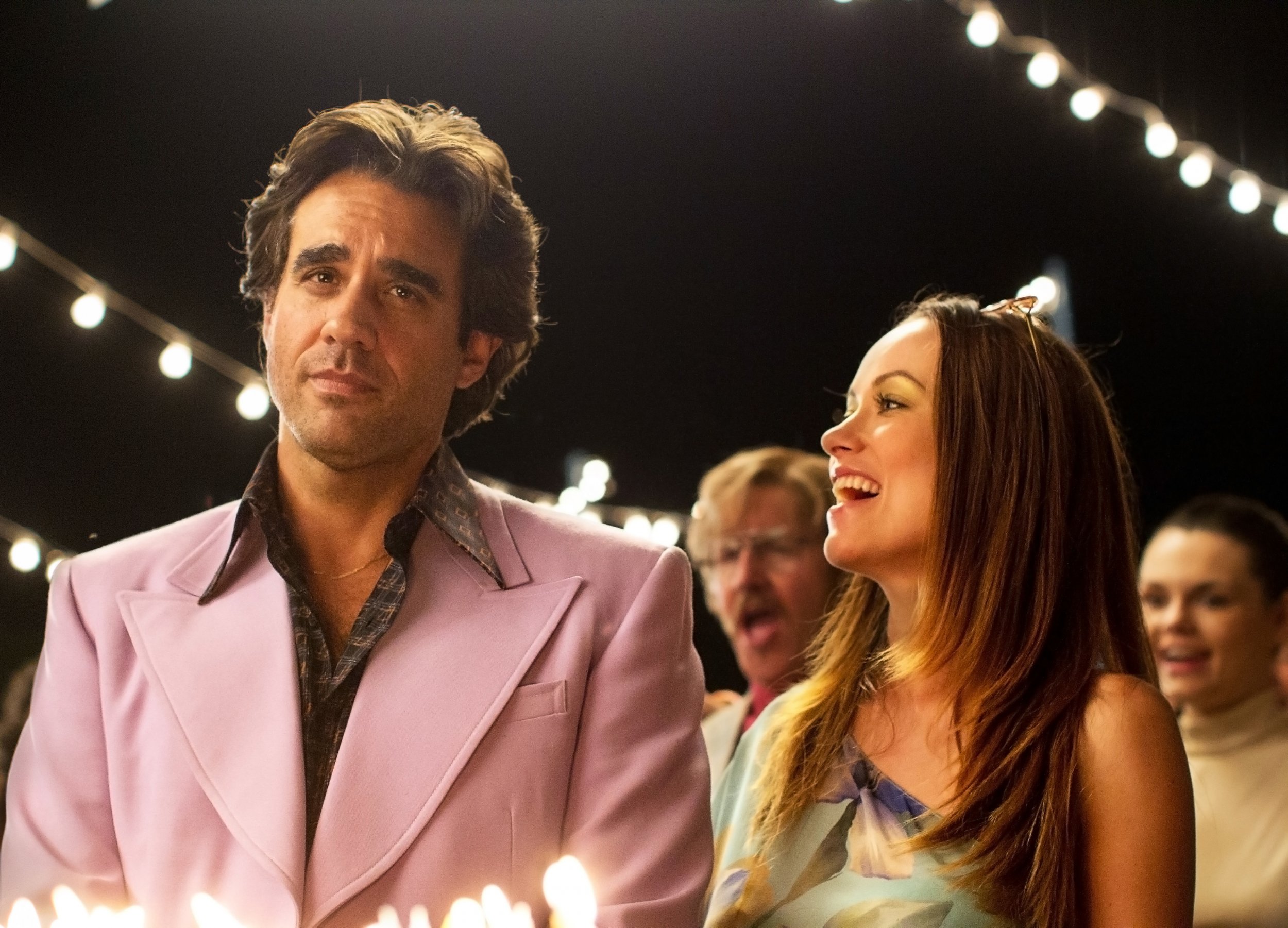 With big names like Martin Scorsese, Mick Jagger and Terence Winter at the helm, music industry drama Vinyl should have followed in the footsteps of The Sopranos and Game of Thrones as another feather in HBO's cap.
Instead, it was unceremoniously canceled Wednesday in a surprising reversal of fortune after the premium cable network initially renewed it for a second season in February.
"After careful consideration, we have decided not to proceed with a second season of Vinyl ," HBO said in a statement. "Obviously, this was not an easy decision. We have enormous respect for the creative team and cast for their hard work and passion on this project."
Set in the 1970s, the series starred Bobby Cannavale as a record industry executive. It also boasted a cast including Olivia Wilde and Ray Romano.
The ambitious series marked a meeting of the minds between two titans of industry: filmmaker Scorsese, who directed the show's two-hour premiere, and Rolling Stones singer Jagger. On paper, that alone should have been enough to certify it a hit. Winter, meanwhile, handled the day-to-day as showrunner and wrote both the series premiere and finale—again, his credentials as the man who wrote 25 episodes of The Sopranos and the Oscar-nominated The Wolf of Wall Street screenplay suggested Vinyl should have been a bonafide hit.
Its demise, it seems, can be surmised by a mixture of a surprising lack of buzz, tepid ratings, bloated budgets, a change of management at HBO and the departure of Winter at the end of the first season.
Before Vinyl first aired in February, HBO positioned much of its promotion around the big-name involvement of Jagger—whose son James had a role in the series as a rock singer—by having him stroll the red carpet and take part in interviews in his role as executive producer. Scorsese did his part, too, with select interviews.
Perhaps Vinyl's scheduling, premiering Valentine's Day, didn't help it get off to the strongest start; February 14 is typically a night where people are more likely to be out on a date than on their sofas in front of the television. The first episode was seen by around 760,000 people and that declined to a low of just over 500,000 some weeks later. Compare that to the 8 million viewers Thrones pulls in for the network, and its reported $100 million budget for season one doesn't seem justified. (The premiere alone cost $30 million, it's claimed.)
Critical reaction for the two-hour opening episode was somewhat strong—the show has a 77 percent fresh rating on Rotten Tomatoes—though some critics pointed out the show lacked the same gravitas as, say, Mad Men and Breaking Bad, behind its glossy veneer. "The makers of Vinyl need to realize that a decent soundtrack is not a panacea for dud scenes and bad dialogue," wrote The Guardian, while The New York Post praised the music but the plot and characters "may leave you wondering why you should care."
Ultimately, what Vinyl suffered from was a distinct lack of excitement: HBO's other Sunday night primetime series, Game of Thrones, has received criticism in its later seasons but it is still watercooler television that generates headlines and social media chatter after each episode. Television dramas about the music industry, meanwhile, are in no shortage: Power, Nashville and Empire are all vying for viewership, but only one of those shows is a genuine powerhouse in terms of television ratings and internet buzz. Empire, Fox's hip-hop drama created by filmmaker Lee Daniels, has carved out its niche by playing into soap opera-esque tropes, like a modern day Dallas or Dynasty, thus expanding its audience beyond an insular demographic of those who follow the music industry. Daniels' series also targets an increasingly influential African-American audience that has previously been underserved in primetime.
While it's not uncommon for underperforming series with big-name wattage behind them to be given second seasons almost in servitude to its starpower, HBO's decision to rescind its Vinyl season two renewal isn't all too surprising. The series was a passion project of HBO's former programming chief Michael Lombardo—who himself admitted the show's launch was "disappointing"—but perhaps too much of an underachiever, given its budget, for new chief Casey Bloys, who stepped into the role last month.
HBO has a couple of more big, buzzy shows on tap for later in 2016 including sci-fi thriller Westworld and former Sex and the City star Sarah Jessica Parker's return to the premium network in new "dramedy" Divorce. But what Vinyl's lack of success makes more glaringly obvious than most television failures is that, in 2016, when viewing options are limitless, name recognition alone isn't enough to compel people. Now, dragons on the other hand...